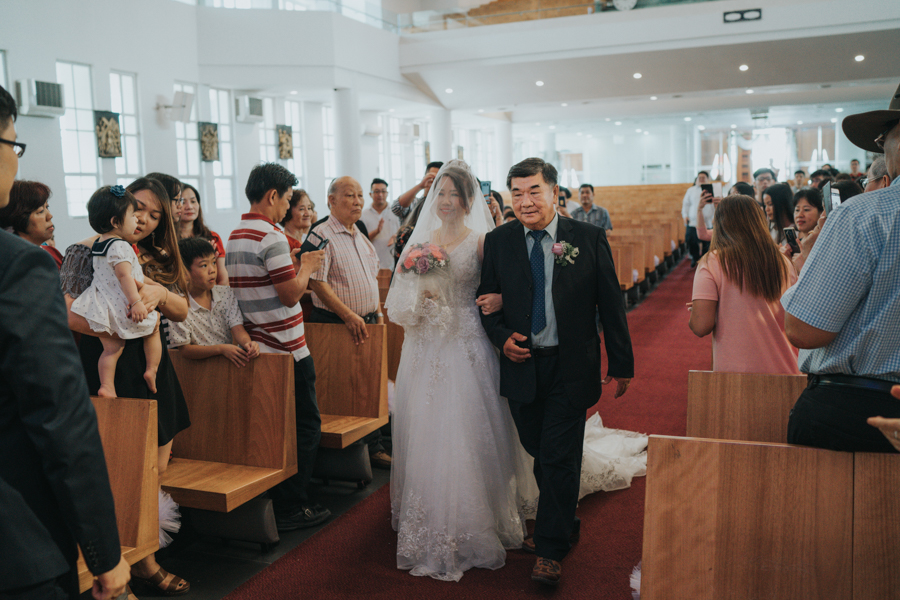 15 Feb

Adam + Melinda | Wedding Photographer in Sarawak
Wedding Photographer in Sarawak
Malaysia is popular for our diverse culture and ethnicity. Our beautiful country divides into two parts, known as the West and East Malaysia.
We capture most wedding moments on the West side but the East side is a pretty sight to behold too! We are very grateful to have an opportunity to be the Wedding Photographer in Sarawak for Adam and Melinda.
This lovely couple had their pre wedding moments captured in our beautiful Penang island. They then eventually engage our team to be a part of their special day in Sibu, Sarawak.
Their beautiful wedding ceremony is held in a big church with white washed walls and a high ceiling. This church is none other than Masland Methodist Church. There are rows of window glass panels that enables natural sunlight to penetrate through, adding soft touches to their shots.
Apart from exchanging vows and rings, they also have a sand pouring session. This significant part of the wedding ceremony signifies the unity of two individuals, two families becoming one! They then seal it off with the official signing on their marriage cert.
Every family member and friends seem to be enjoying themselves. In fact, everyone claps and sings along to the songs that echo through the walls. It is such a joyous worship on a beautiful occasion for the celebrated couple!
As their Wedding Photographer in Sarawak, we are truly grateful to be able to witness such a special occasion.
Click here to check out more photos.
Meanwhile, please follow our Facebook Page and Instagram for up to date photos!