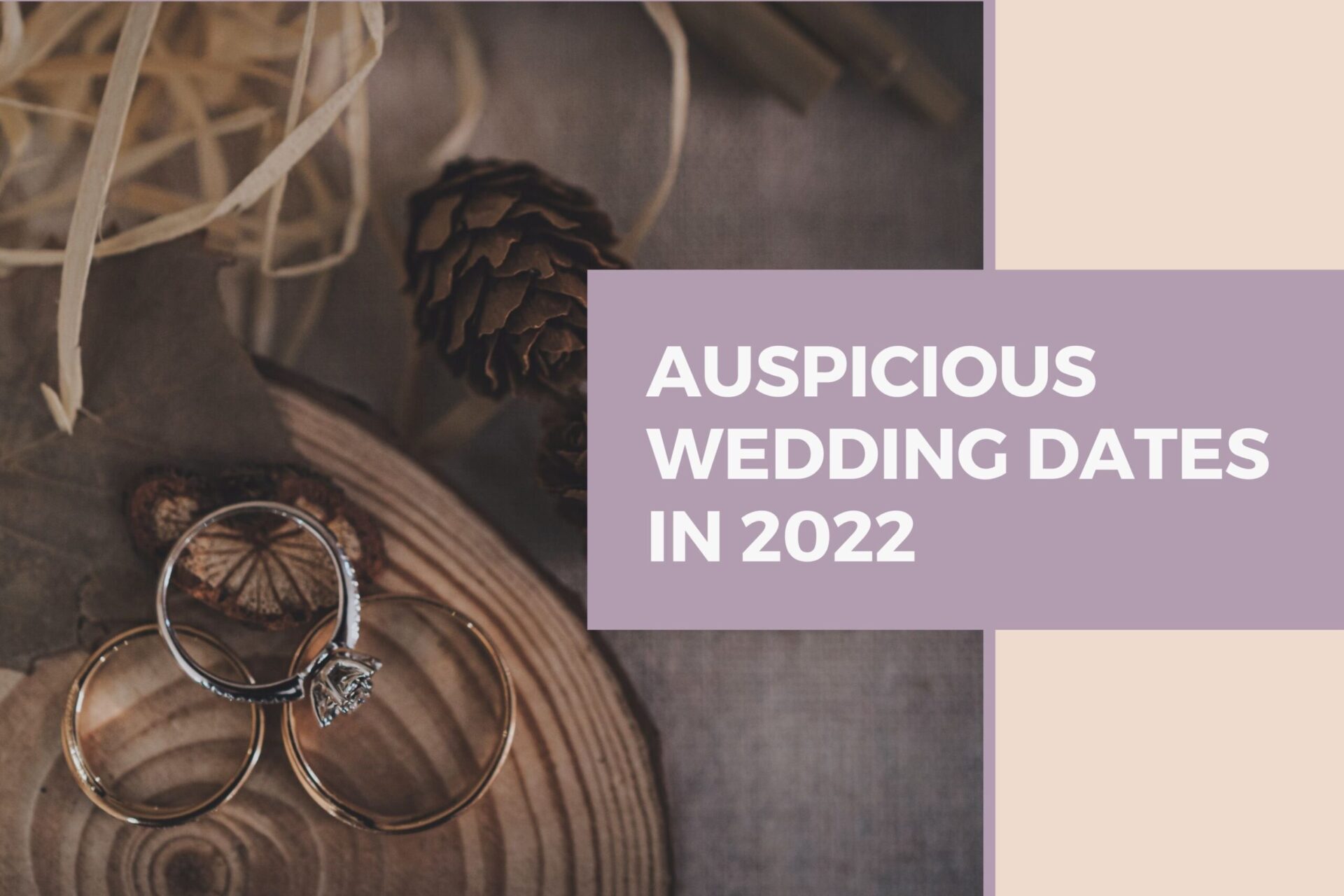 01 Jan

Auspicious Wedding Dates In 2022
Auspicious Wedding Dates In 2022
2020 and 2021 have been very tough years for the wedding industry. Both vendors and couples suffer the same fate that the pandemic has brought upon. Most of the weddings are postponed due to the pandemic. This has never happened before and it is a rollercoaster ride for couples to plan for their weddings. There is just too much uncertainty with the constant lockdowns and restrictions that are in place (even when weddings are allowed). As such, it has definitely been difficult for couples to lock down any concrete plan.
As we know, weddings are planned months (if not years) ahead. It is also difficult for couples to plan their wedding at this point in time. There are so many uncertainties. First of all, we do not know what is going to happen months later on your wedding day. Will the Covid-19 cases rise or will the situation be under control, so that you can safely allow your wedding to proceed? After the invitations are sent, will your guests deem the wedding to be safe to attend? Are they able to fly in or travel from other states?
Not only that, weddings are restricted by the limitations of the Standard Operating Procedures (SOPs) conducted by the government at different points of time.
Here at Momento, we understand that the pandemic is not ending so soon. At least not in the coming months. Hence, we offer an unlimited postponement of dates for our clients. In the event that tightened SOPs are announced by the government (eg, lockdown), we can offer a postponement of your wedding without any additional charge. We try to be as flexible as we can with the options that we have in the hopes of also easing our couples' wedding woes and plannings.

*Auspicious dates are highlighted in circle
Source from Your Chinese Astrology
Clash of Auspicious Wedding Dates In 2022
There are very limited auspicious wedding dates in 2022 that fall under weekends. Every couple will be vying for similar auspicious dates. Please make sure you book your favourite vendors as soon as you have a confirmed date.
In fact, some of the dates are fully booked. Contact us to check the availability today!