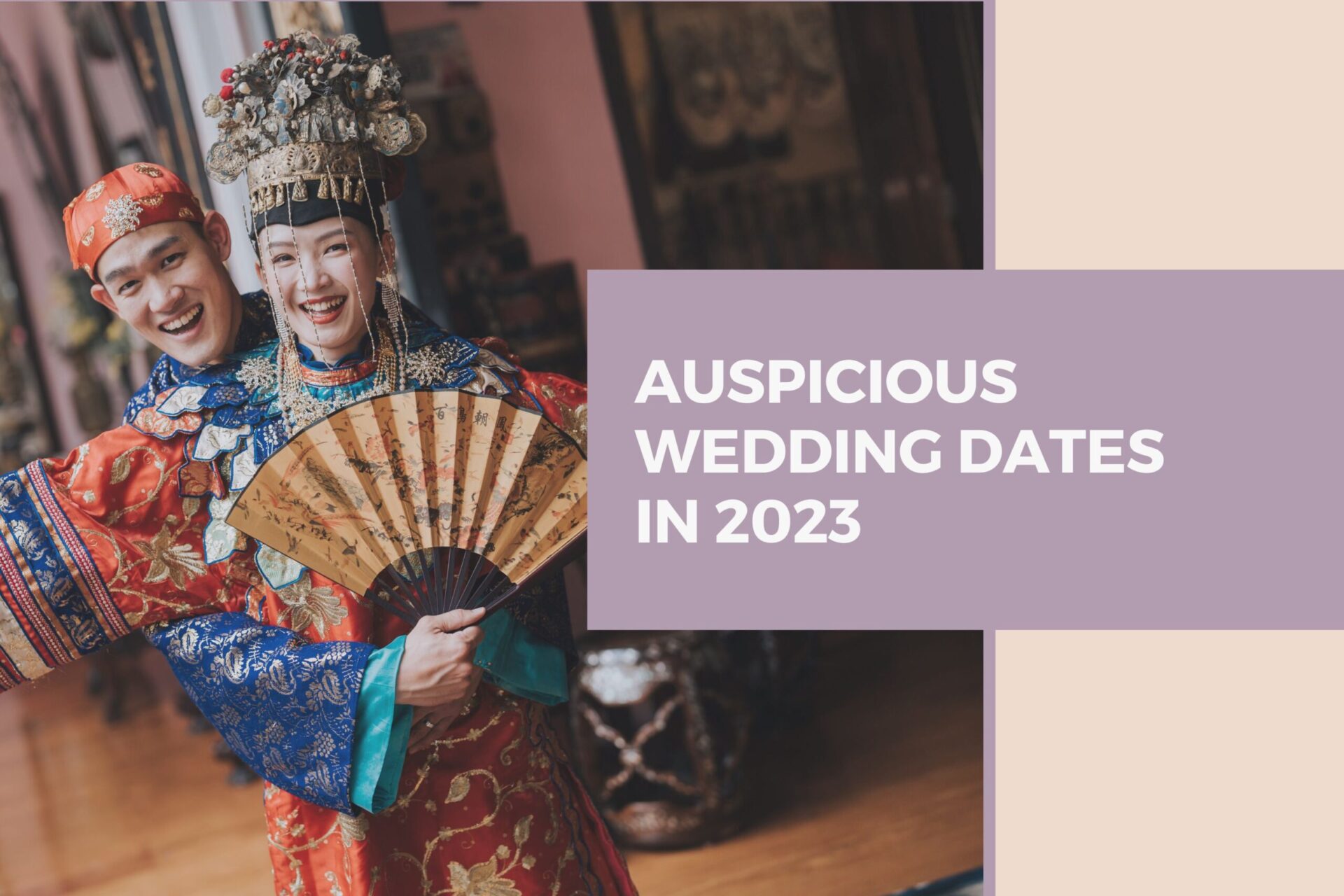 07 Jan

Auspicious Wedding Dates In 2023
Auspicious Wedding Dates In 2023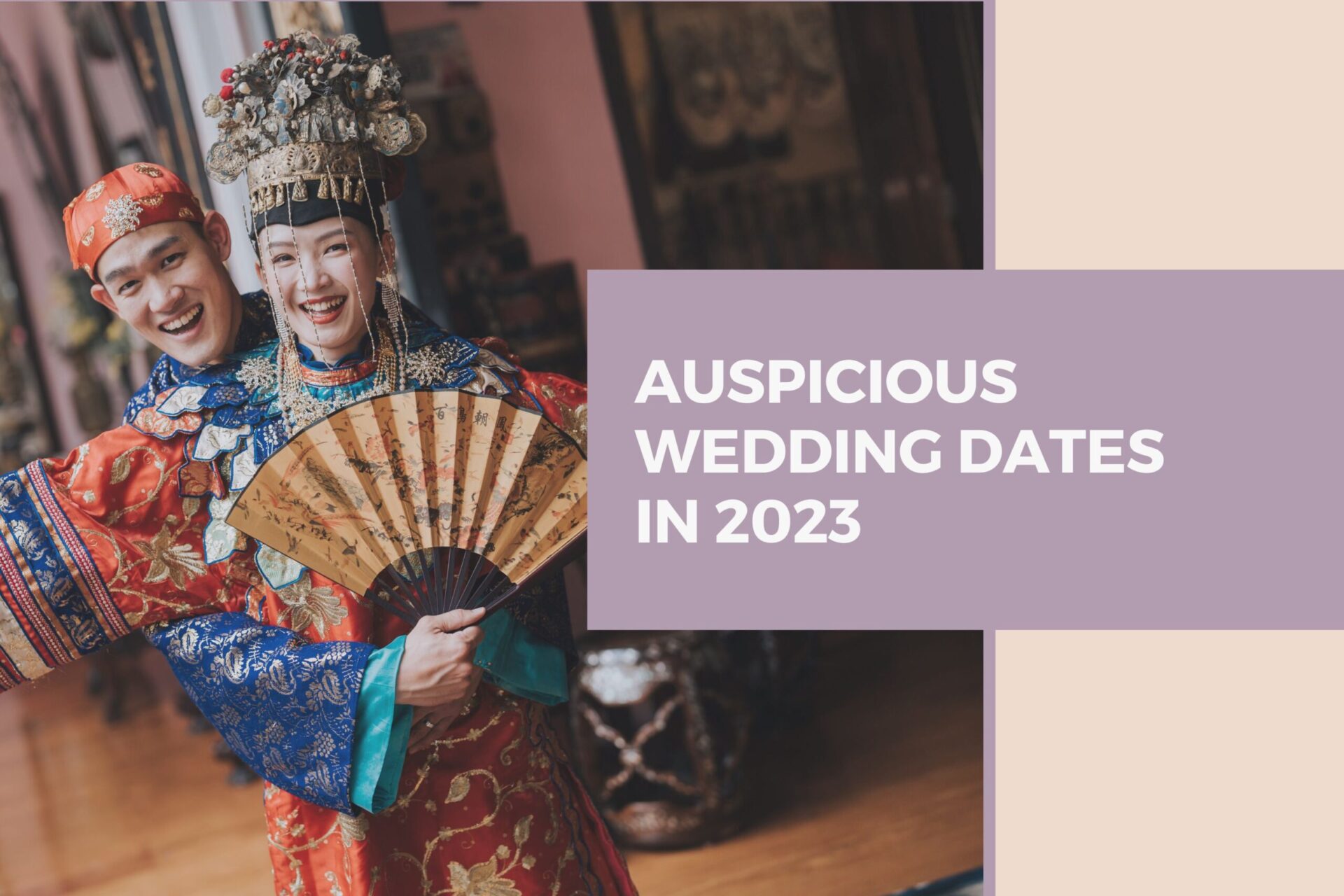 Sharing yearly auspicious wedding dates has be on our must-to-do list. Choosing an auspicious wedding date is an important tradition that many couples follow if they are planning a Chinese wedding. The wedding date is thought to influence the couple's future happiness and success in Chinese culture. Hence, some auspicious dates are extremely "hot" for weddings.
Here are some tips for choosing your Chinese Auspicious Wedding Date in 2023:-
Check out a Chinese Almanac
A Chinese almanac, also known as a Tong Shu, contains a detailed analysis of the auspicious and unlucky days in a given year. It determines a suitable wedding date based on the couple's zodiac signs, birthdates, and other factors.
Consider the Zodiac Signs of the Couple
The couple's zodiac signs are important factors in selecting an auspicious wedding date. Some zodiac signs complement each other and create a harmonious union, while others clash and cause conflict. Consultation with a Chinese astrologer or the use of a Chinese almanac can assist you in determining the best date for your wedding.
Avoid Inauspicious Dates
Certain dates in Chinese culture are unlucky for weddings, such as the Chinese Ghost Festival, the first day of the Chinese New Year, and the Hungry Ghost Festival. To ensure a happy and prosperous marriage, avoid these dates.
Pick Your Lucky Day
Lucky days have a positive energy. Elders believe that will bring the couple good luck, prosperity, and happiness. Choose a wedding day that will please everyone, especially your family members.
Pay Attention to the Element and Animal of the Year
The year's element and animal also play a role in selecting an auspicious wedding date. Couples should consider choosing a date that corresponds to the Pig's elemental association, which is water, in 2023.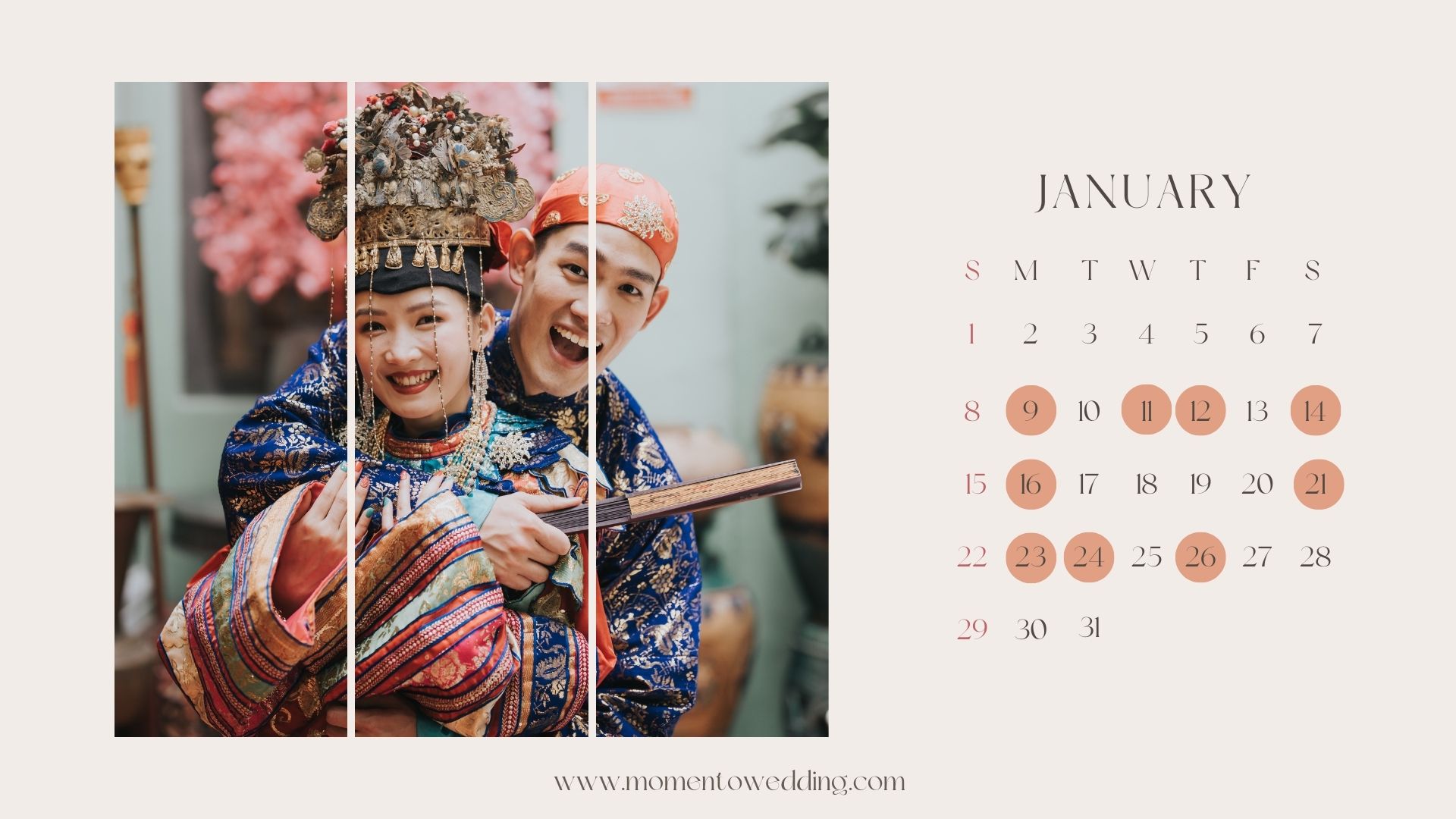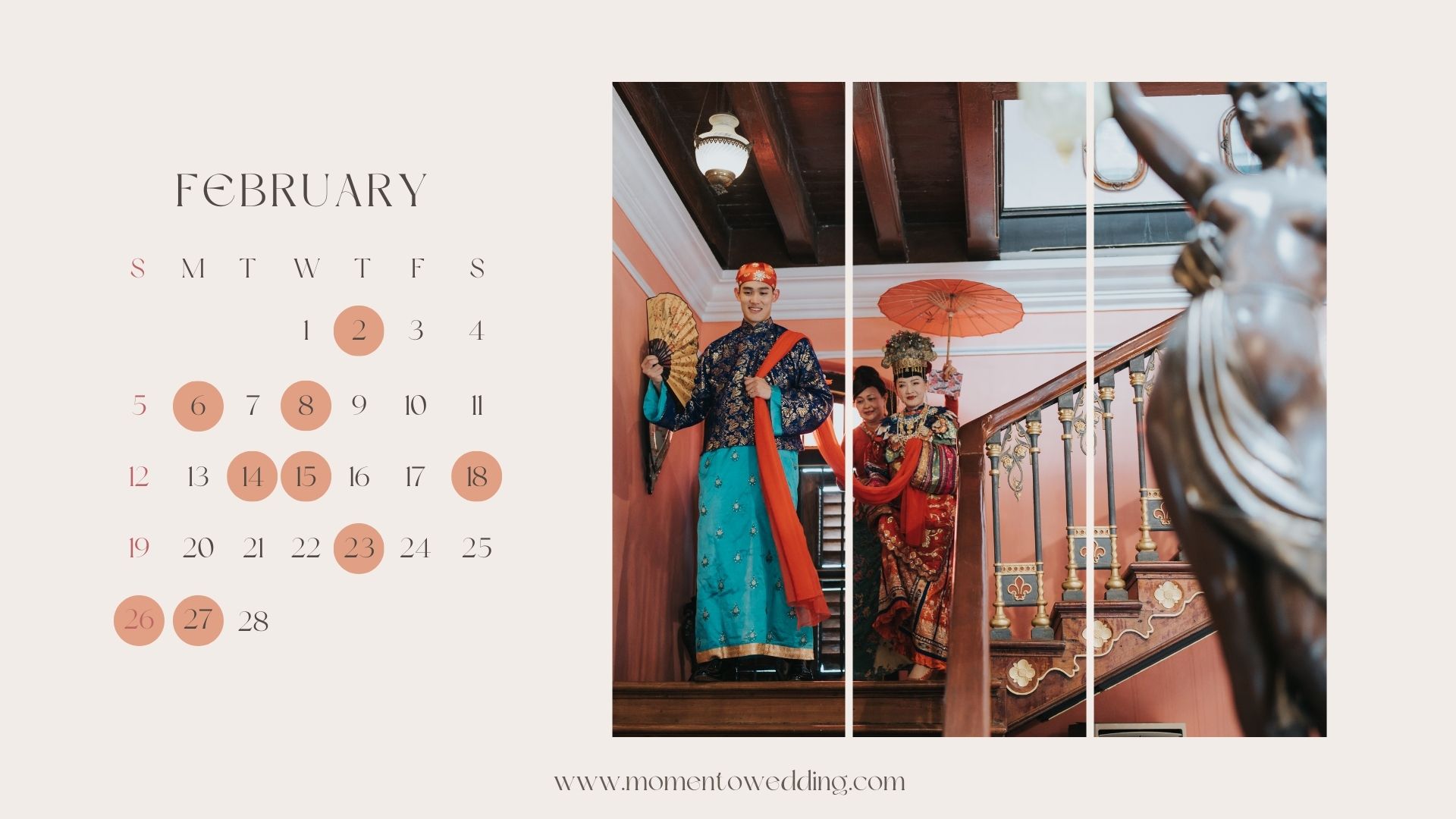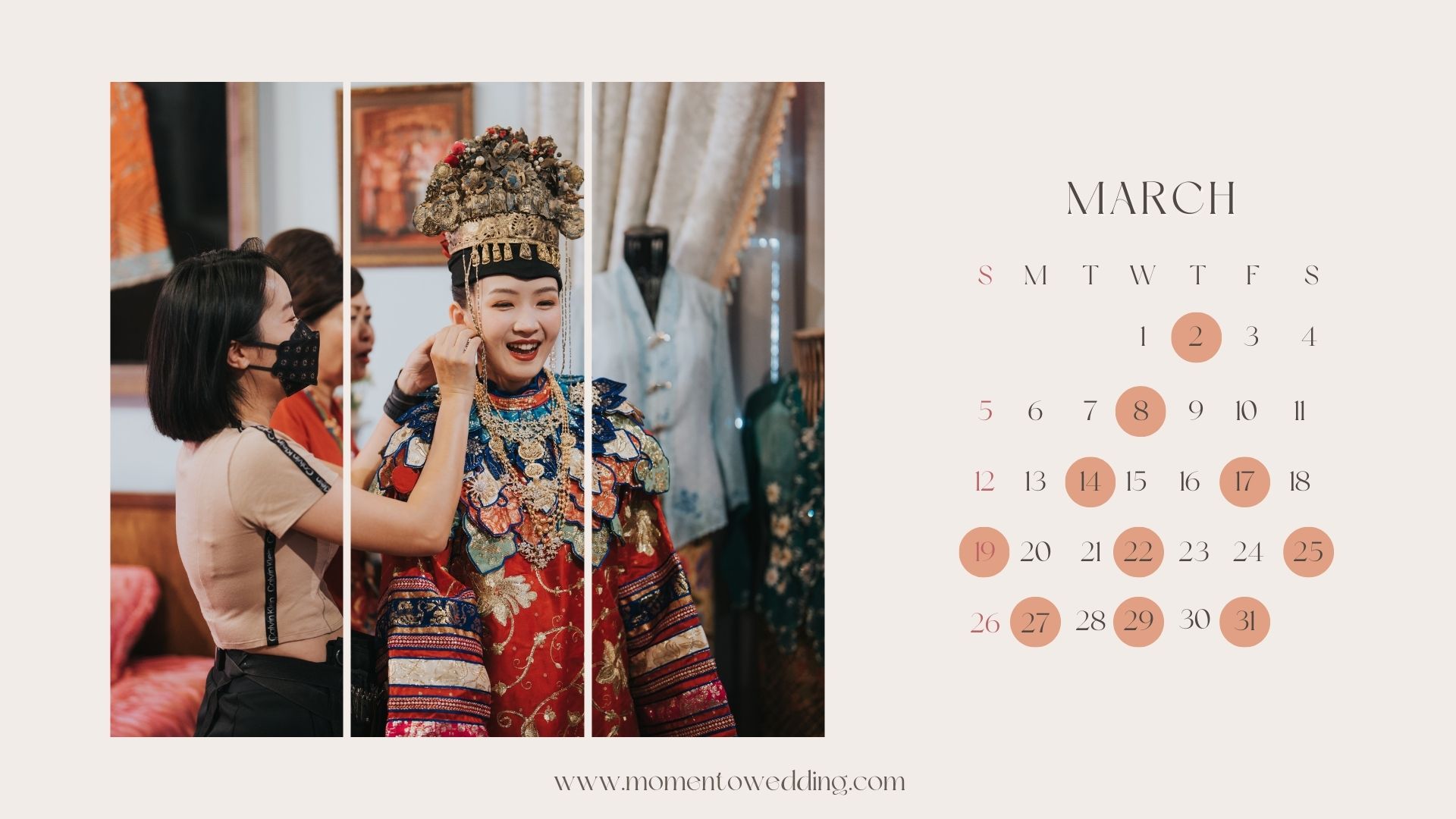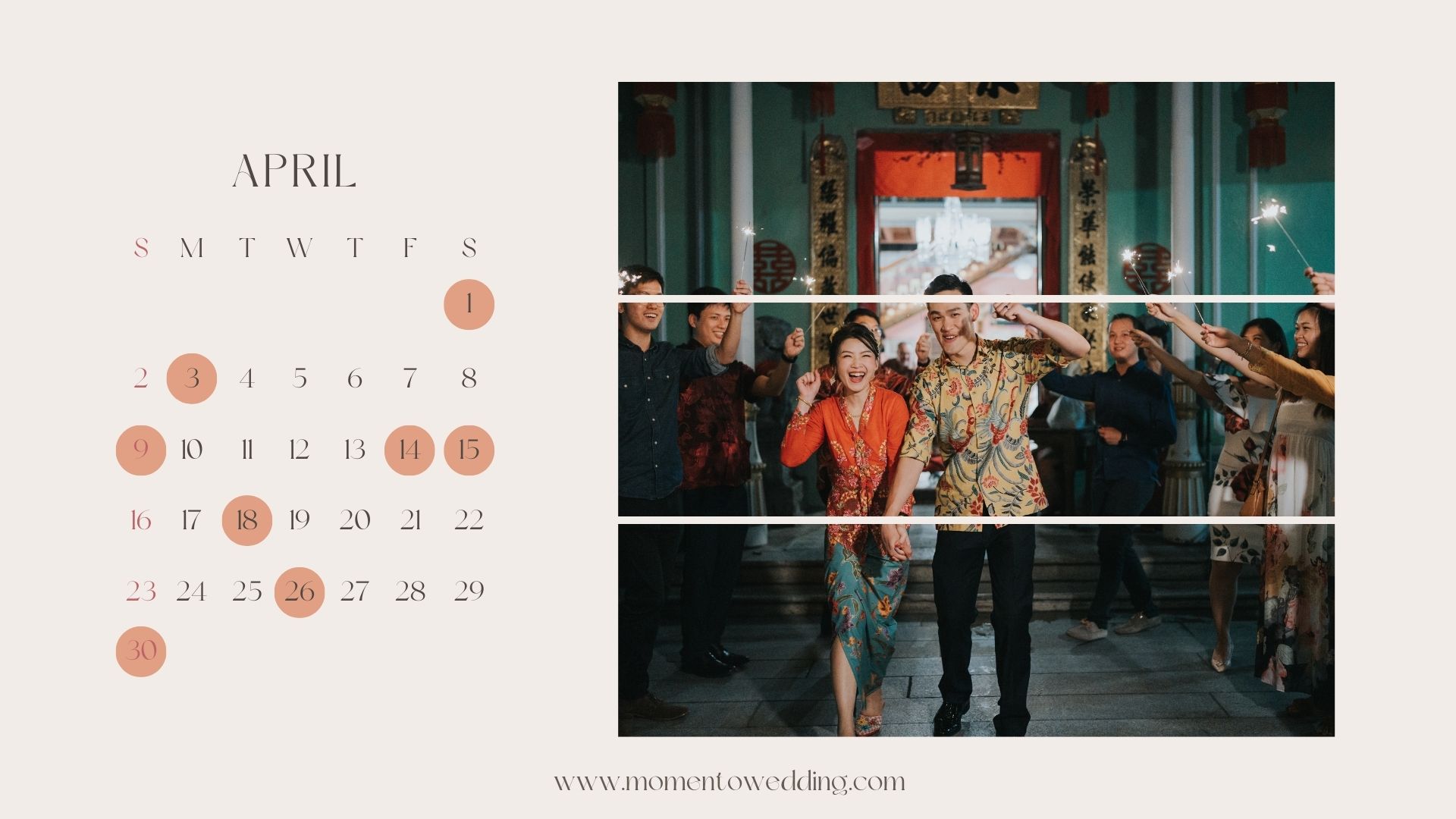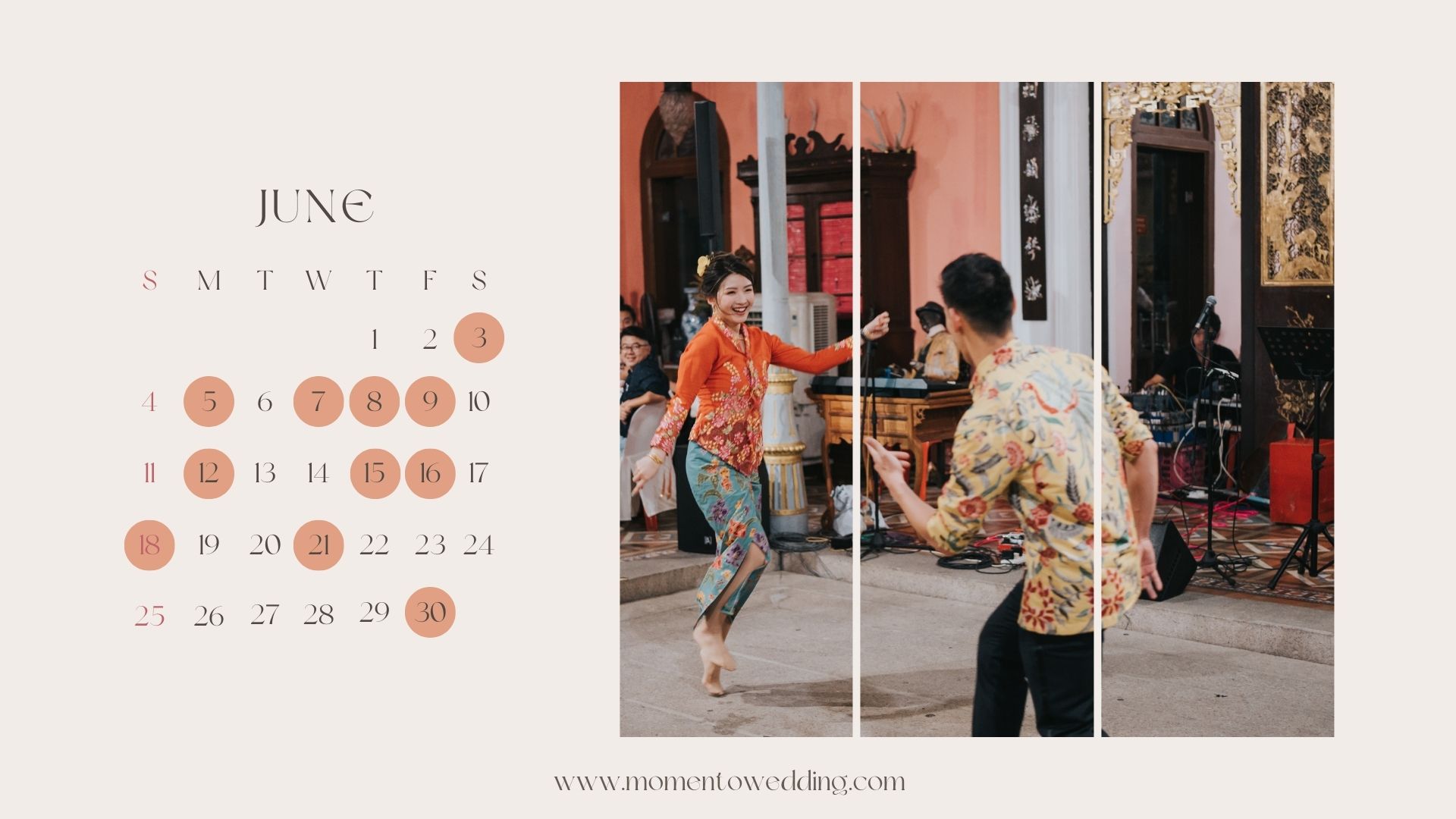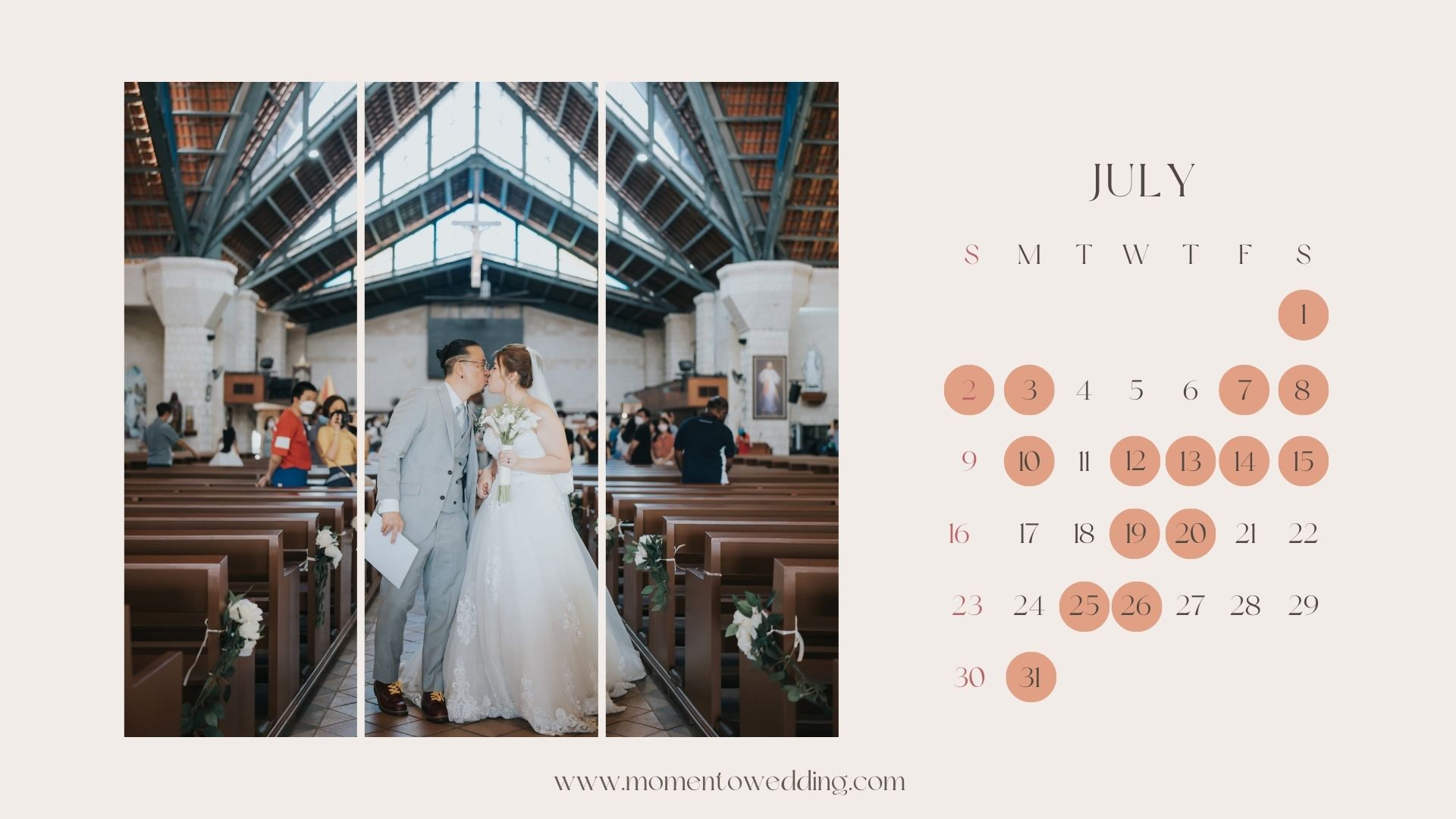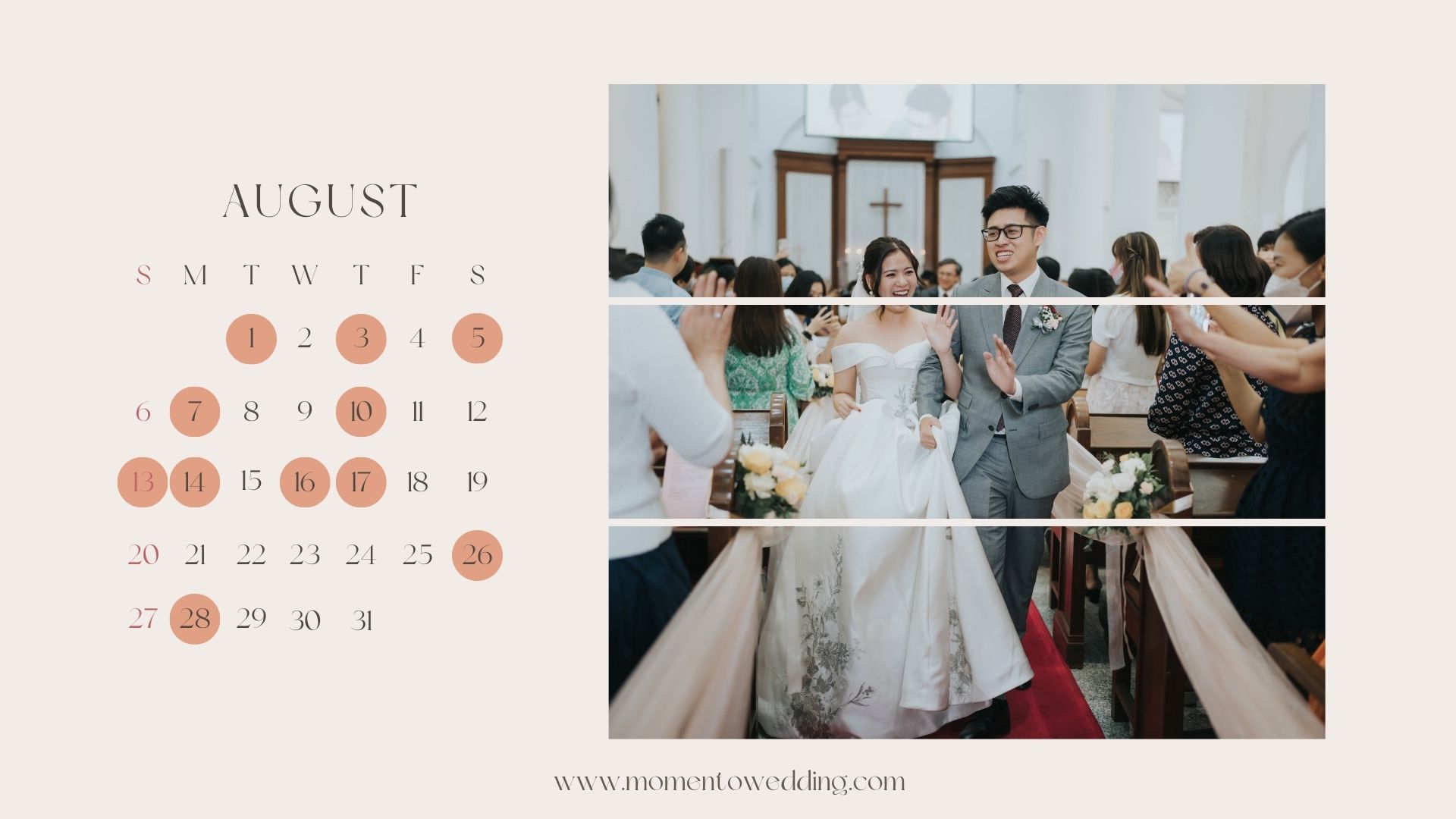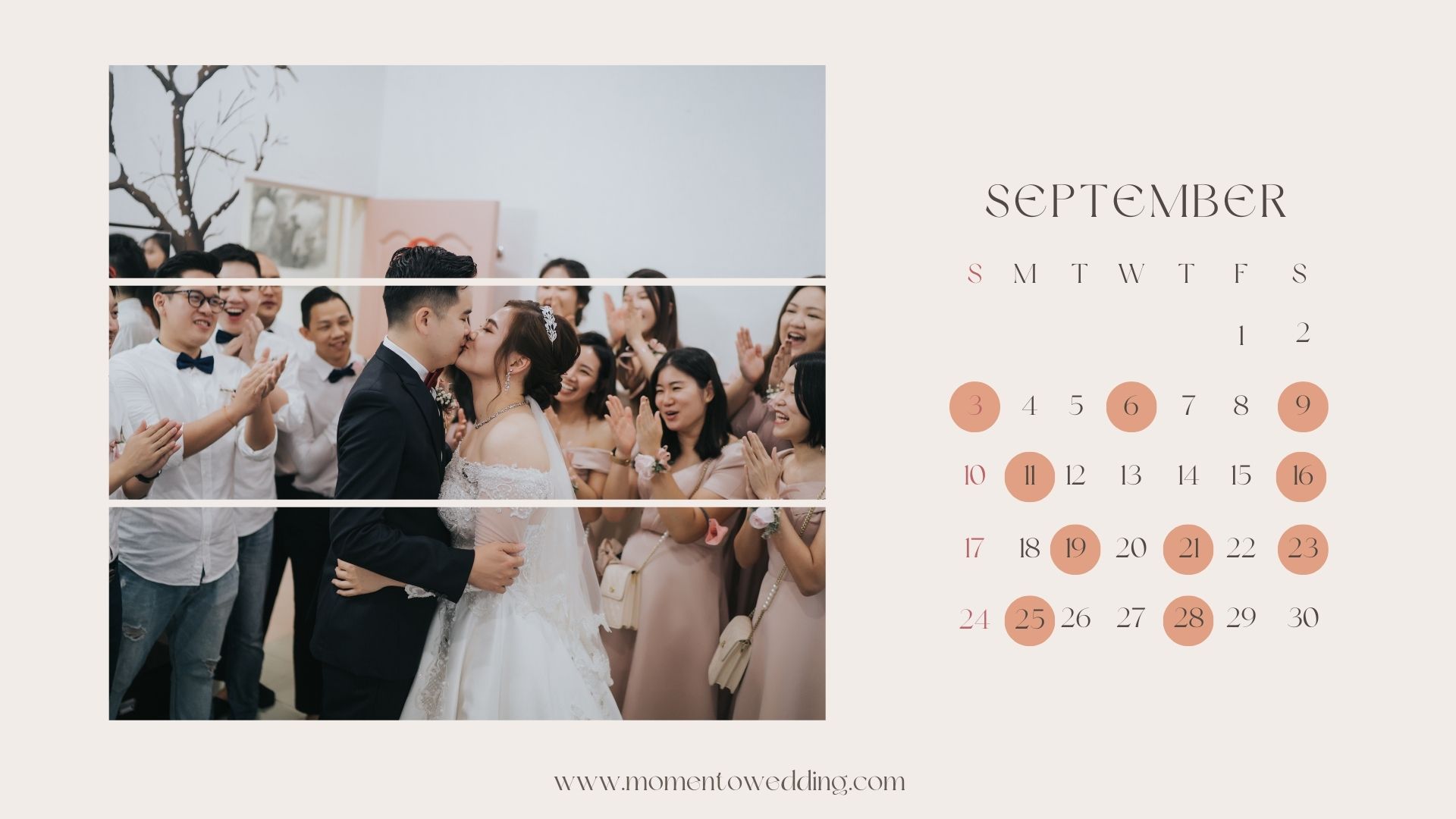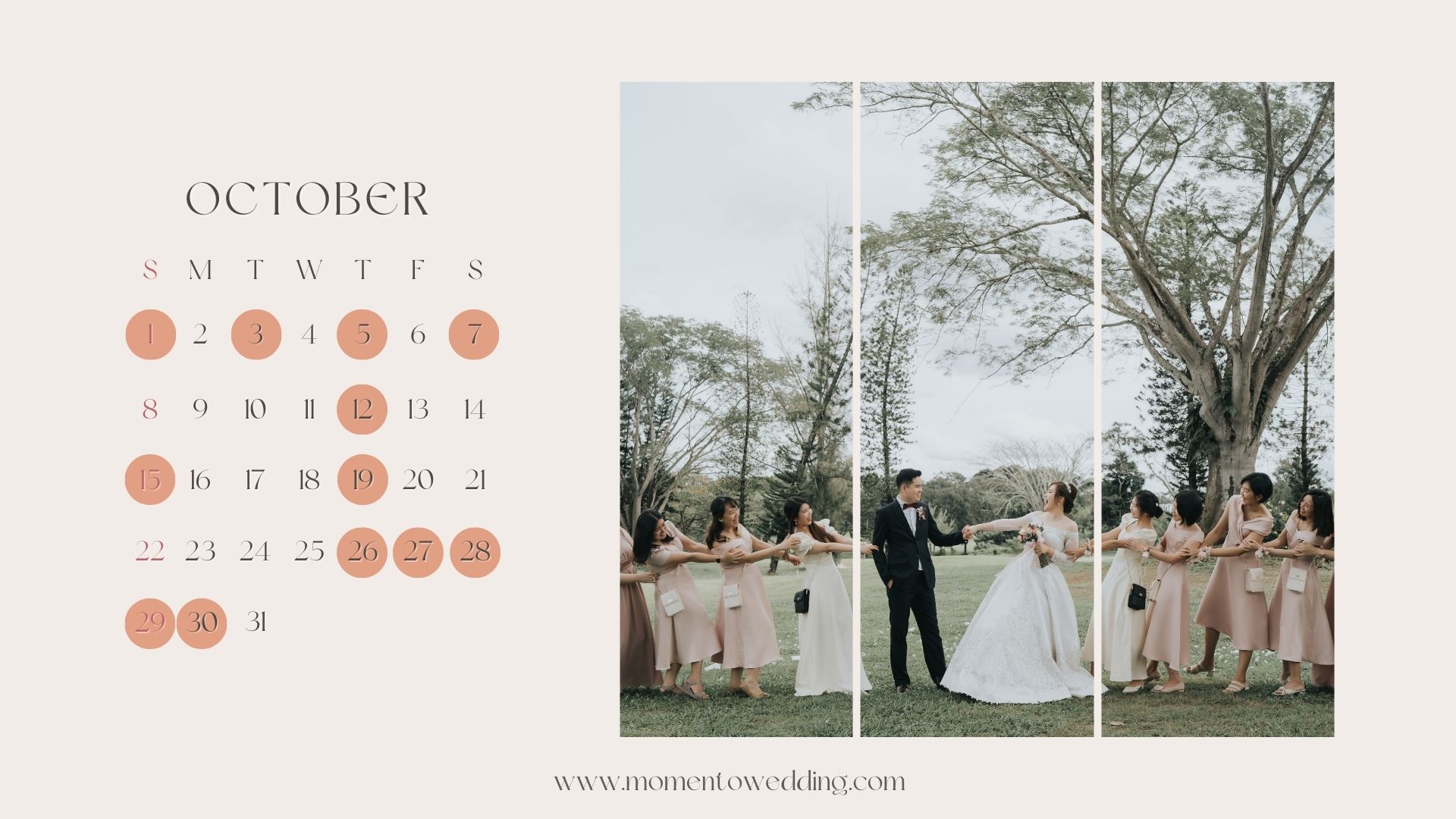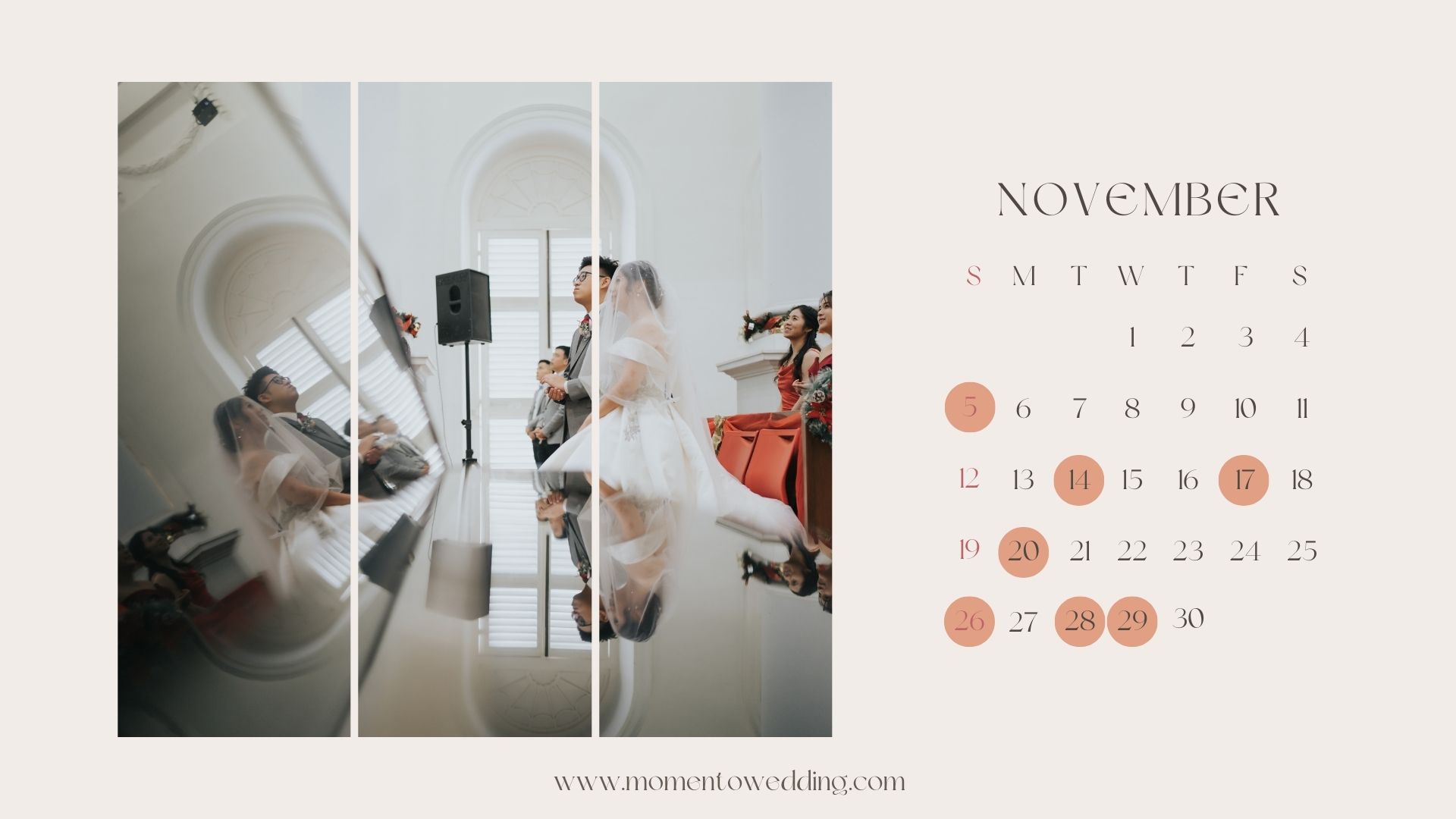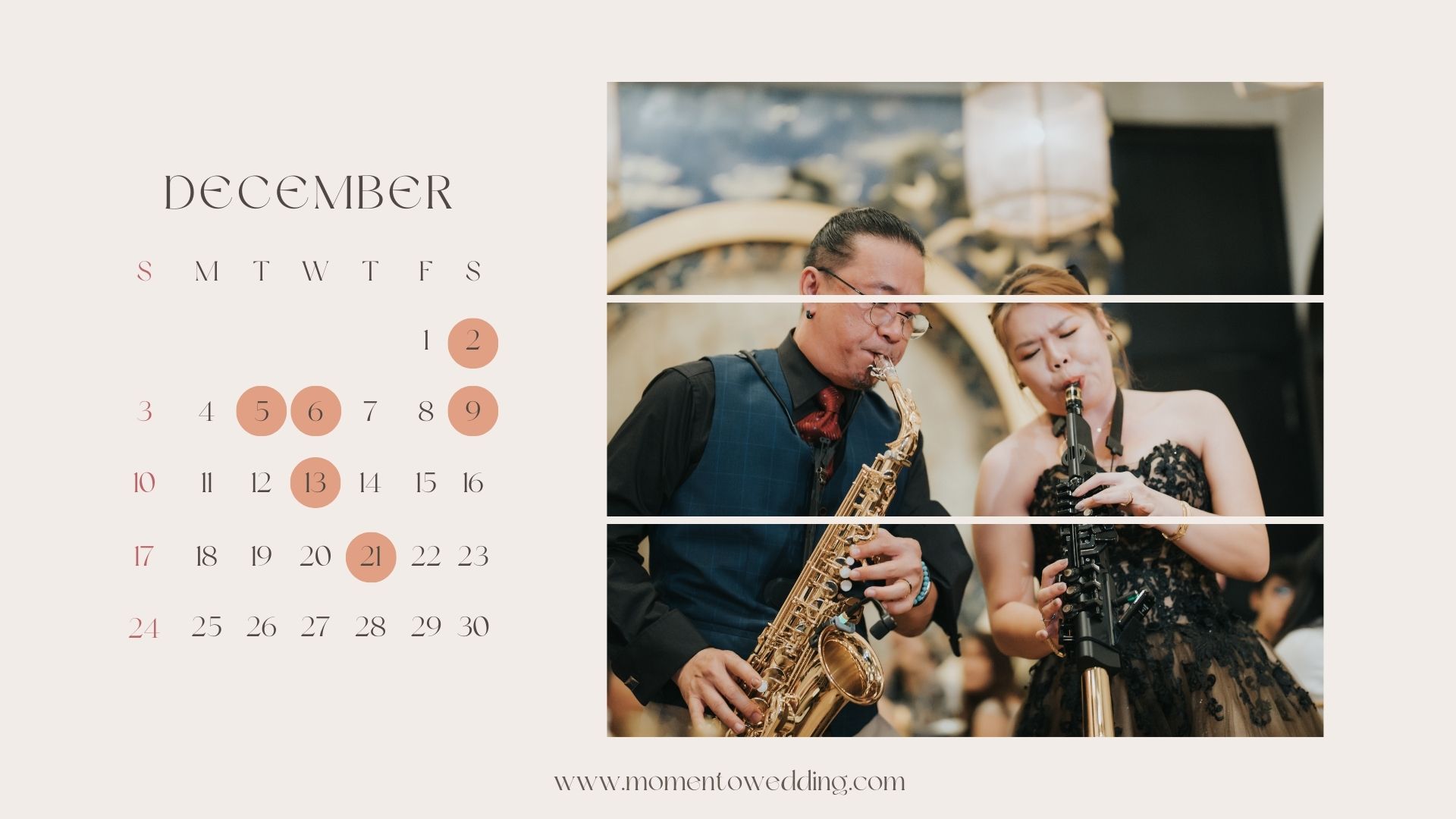 *Auspicious dates are highlighted in circle
Source from Your Chinese Astrology
Conclusion Auspicious Wedding Dates In 2023
In conclusion, selecting an auspicious wedding date in 2023 is a significant tradition in Chinese culture. You can ensure that your big day fills with happiness and prosperity by considering the couple's zodiac signs, avoiding inauspicious dates, selecting a lucky day, and paying attention to the element and animal of the year.
One last tip, most of the wedding vendors are booked on auspicious days pretty quickly. Make sure you book your favorite vendors as soon as you have a wedding date. If you are interested in our service, Contact us to check the availability!
On a very last note, may your marriage be full of laughter, joy, and eternal love.