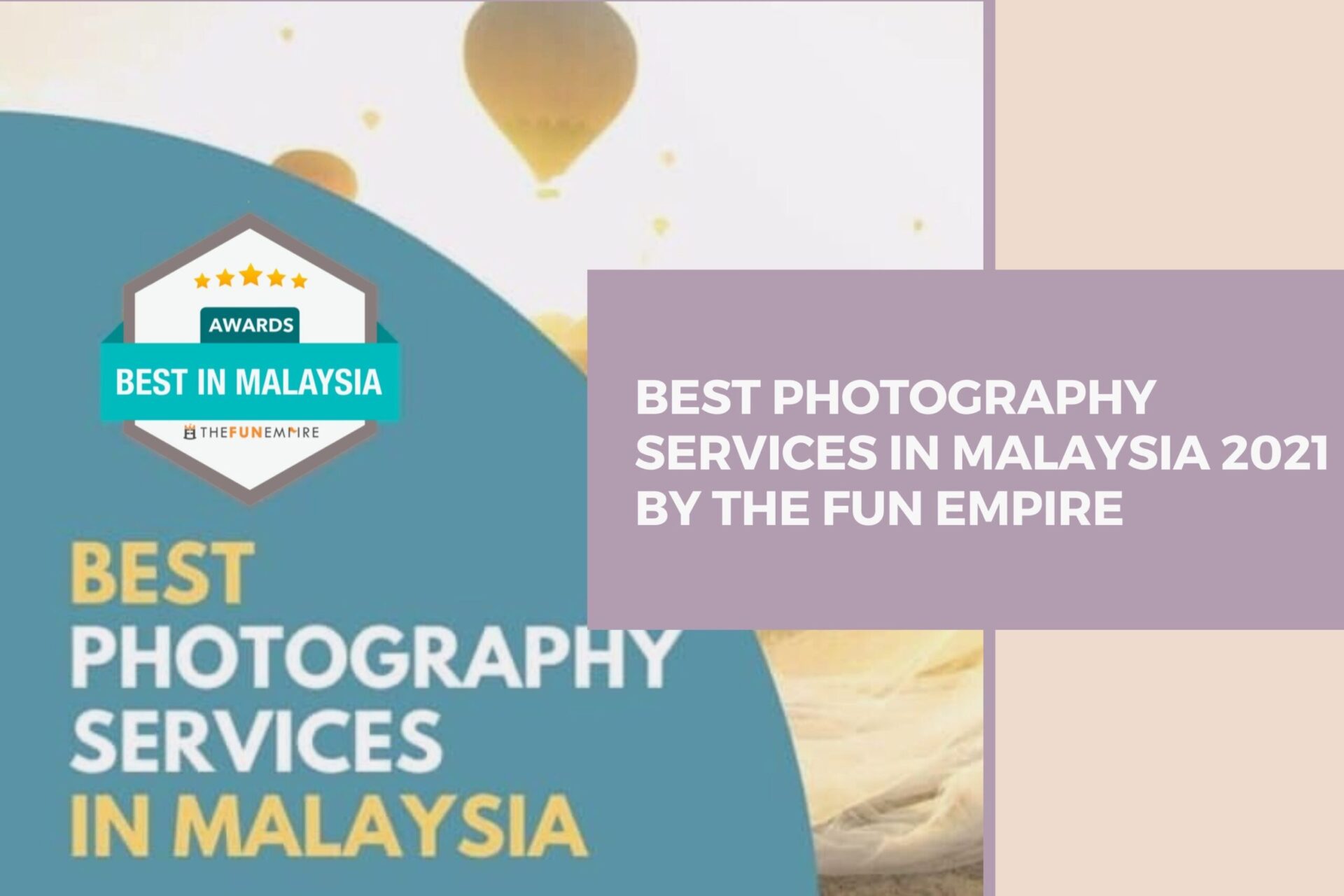 10 Aug

Best Photography Services in Malaysia 2021
Best Photography Services in Malaysia 2021
Woots! It is a great honor to be selected as one of the Best Photography Services in Malaysia 2021 by The Fun Empire. There are many great and notable wedding photographers who are listed too. We are very grateful to be one of them.
Our team always cherishes the opportunity of receiving recognitions from different platforms. They are truly a great motivation that pushes our team forward. It has never been easy to be one of the tops and consistently maintain the status over the years, but we promise to do our best to keep ourselves up to par. Ultimately, we just want to give the best that we can offer to our clients.
Apart from recognitions and awards, clients' testimonials are one of our energy boosters too! We appreciate the time and effort that each and every client take to write us words of appreciation. Be it a long or short one, a simple thank you message suffices and just makes our day. It shows that our couples appreciate the effort from our team.
Here is the proof of listing, check out The Fun Empire for other listing companies.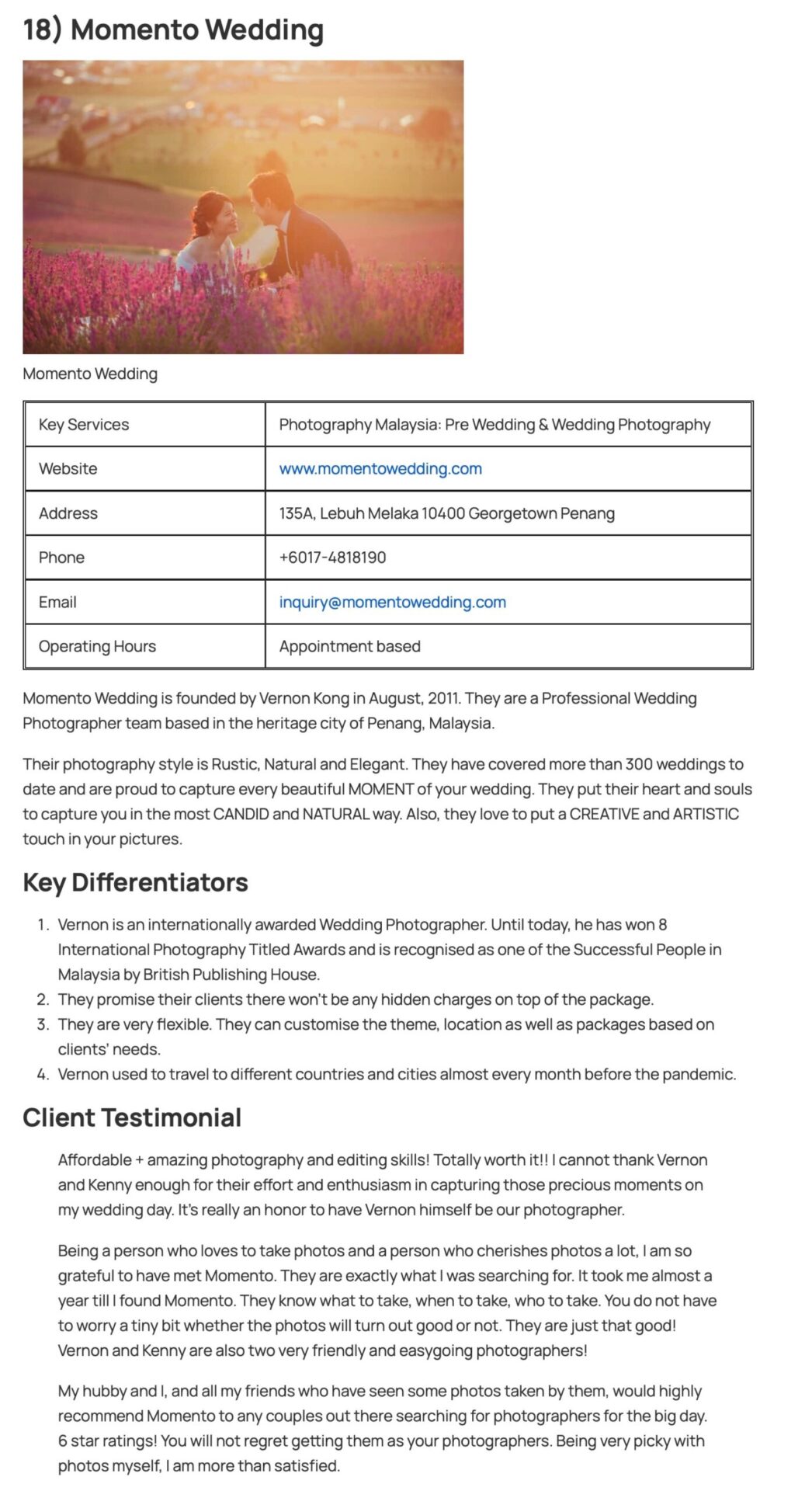 We foresee there will be a spike in weddings in 2022 and 2023. Due to the pandemic, many weddings in 2020 and 2021 will be postponed to the year 20202 and 2023. On top of that, there are newlyweds planning for their weddings in the upcoming year. So, make sure you plan as early as possible, book your favorite vendor as soon as you have a confirmed date.
In fact, our slots are full on some of the dates.
Contact us to check our availability now.