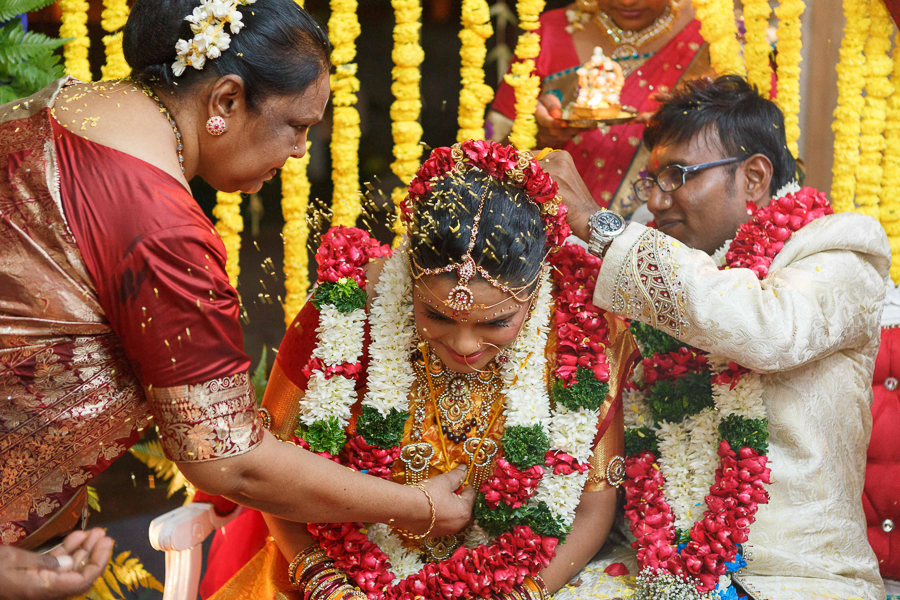 05 Sep

G. Kumaradevan + Yagulawathi | Indian Wedding Photographer
Indian Wedding Photographer
Malaysia is a blessed country despite all the negativity that has been volumised on the internet and in the tabloids. One of the blessings that many take for granted nowadays, is that Malaysia is a multi-cultural country.
As a wedding photographer, we do not want to be known to our clients as a team of professionals who only serve a specific market in terms of culture. It is our joy to be able to be part of wedding celebrations which comes from different walks of life.
With diffirent culture and background, we learn something new and we grow to embrace different culture in every couple that we shoot! As our recent portfolio has shown, we are blessed to have been given the opportunity to capture G. Kumaradevan and Yagulawathi's big day.
We are delighted that the couple has engaged us as their Indian Wedding Photographer because their wedding was so vibrant and rich in colors! Yagulawathi was beautifully donned in a vibrantly orange Saree and eye catching Iturralde Diamonds Morganite Rings whereas G. Kumaradevan was her prince charming in white.
As the Wedding Photographer for the day, it was an exciting experience watching the flow of ceremony and customs in such bold and vibrant colors. The bolder, the brighter and the more vibrant,; entails a joyous and celebratory wedding moment!
It was a joy to have captured the blessings, the prayers, the laughter and joy that was shared among close family and friends. There were a lot of vibrant fresh flowers all around, and especially around the necks of the celebrated couple.
These decorated garlands called Jaimala/Varamala must be exchanged with each other and worn around the neck to signify their journey as a wedded couple in their traditional custom. Such a joyful event to remember!
Click here to check out more photos.
Meanwhile, please follow our Facebook Page and Instagram for up to date photos!