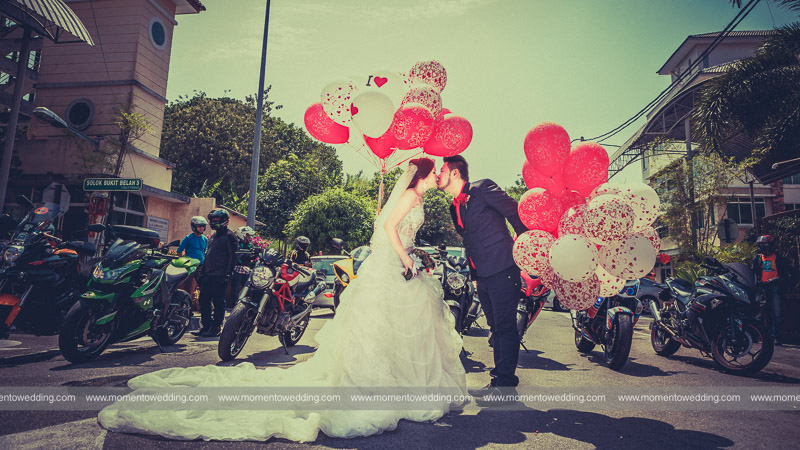 25 Aug

Ee Wei + Janet | Malaysia Wedding Photographer
Malaysia Wedding Photographer
If you are looking for a Malaysia Wedding Photographer who is able to understand your needs and translate them into beautiful pictures, chances are, you have come to the right place! We are a passionate team of wedding photographer who believes in capturing all your beautiful moments that you share with your loved ones which enables you to look through them in many years to come, and still feel like your special day just happened yesterday!
Ee Wei and Janet know exactly what they are looking for when they first approached us. Ee Wei and Janet's wedding day and wedding reception was planned to perfection and MomentoWedding had the honour of capturing all the details that matter throughout the day!
From the fetching of bride ceremony whereby Janet was seen having a joyous time with her group of bridesmaids dressed gorgeously in a sea of red to her bridal look, bridal bouquet, and even bridal car decoration, everything was planned to have a touch of prosperousness with the theme color of red and white!
Ee Wei and Janet even bought a bunch of adorable balloons in polka dots and "I Love Us" which MomentoWedding was inspired to snap a creative shot with mundane props of motorcycles in the background, and this has added a meaningful touch to their wedding photos.
When this sweet couple was looking for a wedding photographer, they had in mind to engage a professional photographer to capture the breathtaking lighting effects and interesting entertainment during their wedding reception at the Moral Uplifting Hall Penang!
Click here to check out more photos.
Meanwhile, please follow our Facebook Page and Instagram for up to date photos!