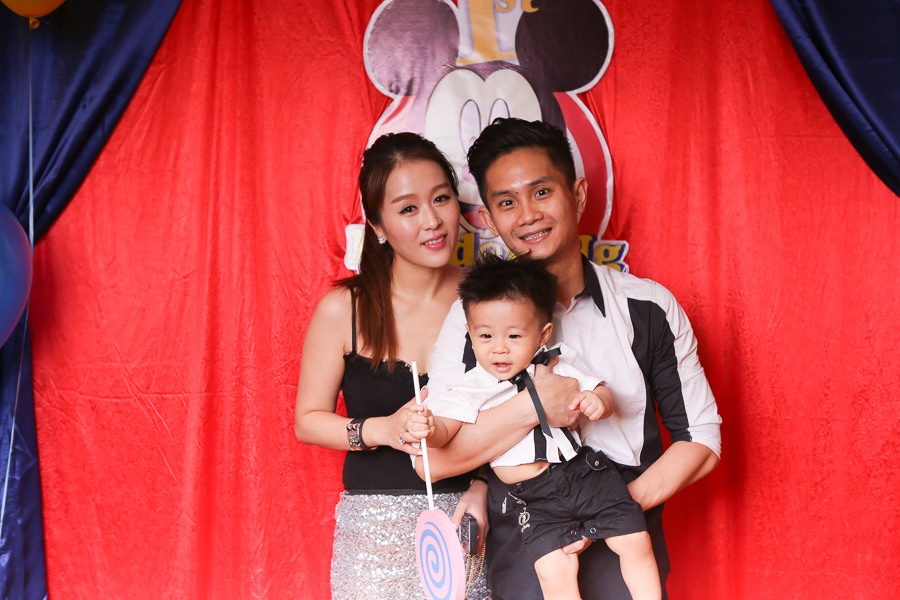 31 Jul

Happy 1st Birthday Rayden Ng | Momento Photo Booth
Momento Photo Booth
Too many guests and no time to entertain them? Don't worry, we help you to entertain your guests! Momento Photo Booth does instant printing and gives it to your guests right after the shoot. We provide a simple backdrop with studio lighting and instant printer. Making sure the event to be fun and a memorable one. It is a customised theme, Mickey! One of the interesting themes for baby birthday, it brings a lot of fun for the kids.
Celebrating 1 year old baby boy's birthday on 20th July at Full House, Times Square, Penang. Simple event but tons of preparation work behind it. Anyway, guests had lots of FUN and definitely a memorable birthday celebration for the 1 year old baby boy Rayden. Enjoy the pictures!
What my client says:-
Thank you so much for bringing so much fun to my nephew's birthday event. It is definitely a memorable one. I will definitely recommend your service to my friends! Once again Thank you Vernon.
Check out more live print photo booth details here