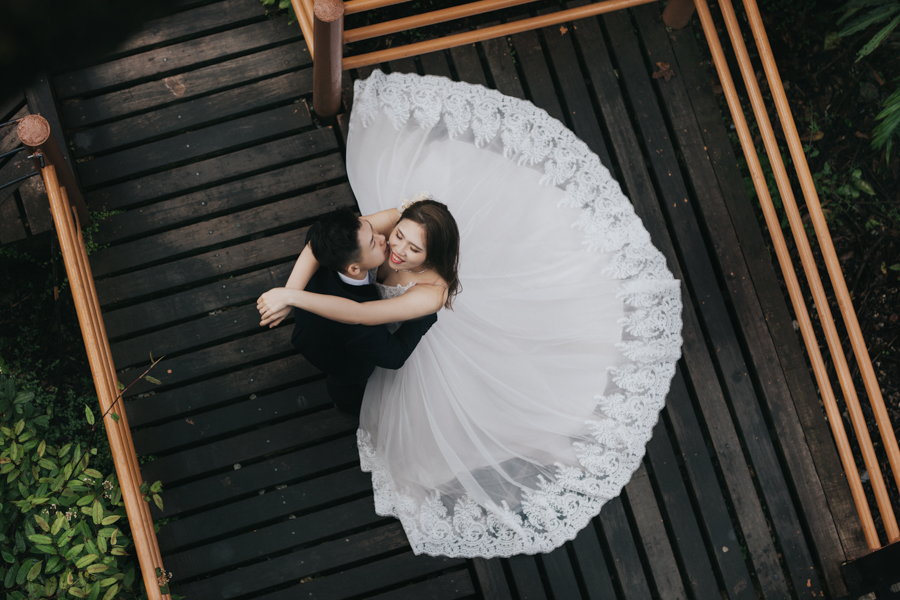 21 Dec

Eng + Grace | Photo Studio Georgetown Penang
Photo Studio Georgetown Penang
A year passes by in just a blink of an eye! Without us realizing, we are approaching another year end. It is also our peak season and we are soaking up the warmth from the weddings we have been covering!
In the midst of this love bug season, let us take a stroll down memory lane of a shoot in Cameron Highlands. Eng and Grace is one of the sweetest and gentlest couple we have ever met.
They may be pretty shy but yet, their love and fondness for each other is undeniable. We are happy that they choose us as their Photo Studio Georgetown Penang.
Grace loves purple, so much so that she opts for this color tone for both of her bridal gowns! Her first gown is a two stripes satin piece that is of bateau neckline with a low back. There are beautiful watercolor printed florals at the bottom of this lilac color gown. This gown definitely blends in with the nature landscape that very popular in Cameron Highlands.
The greens of the tea plantations brings out the gown's elegant simplicity and that best describes Grace in nature! Her other gown is a direct contrast being a greyish lilac tone with minimal lace and beads embroidery. It is of a softer hue and the tulle of this gown brings out a dreamy and romantic sense.
Therefore, Eng looking dashing in a dark blue suit compliments Grace's demure in this romantic piece at Mossy Forest. Grace braces herself although she is wearing a two-stripe with low back and low V front, in a cold weather!
Eventually, we end the shoot by capturing some casual and candid moments at a local market. We may be a Photo Studio Georgetown Penang but we love heading out of Penang too!
Click here to check out more photos.
Meanwhile, please follow our Facebook Page and Instagram for up to date photos!