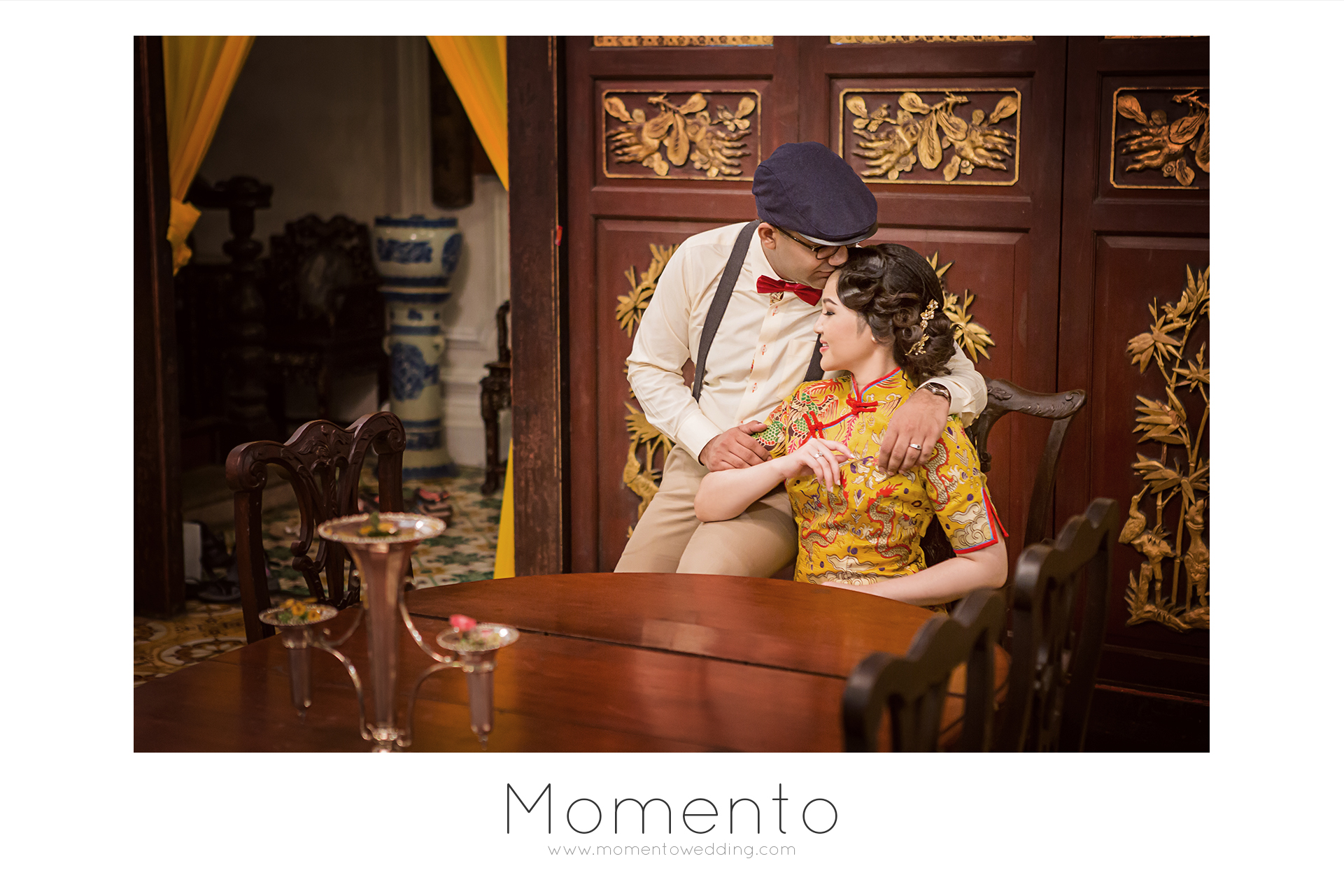 28 Feb

Farhan + Kamariah | Pre Wedding in Style
Pre Wedding in Style
I want to be with you for the rest of my life." Such simple words but when she speaks from the heart, we can see how they have made it sound so easy to fall in love and be in love. A love so pure and beautiful that defies culture, race and everything else.
Kamariah comes from a cultural mix of Chinese and Malay family background whereas Farhan is a Pakistani. When they first engaged us as their photographer, they were very clear about the whole concept of their pre wedding shoot; a Pre Wedding in Style which emulates their cultural roots that is bounded by their pure love.
This Pre Wedding in Style collection sees Farhan donning the Kurta and Kamariah in Salwar which are the Pakistan traditional wear. In order to celebrate Kamariah's Malay roots, they have also changed into the traditional Malay attire whereby Kamariah wore a turquoise blue Baju Kebaya with Farhan in a matching Baju Melayu.
In fact, Farhan had topped it off with the iconic traditional hat, Songkok and a Keris on his waist! The Baba Nyonya style of Peranakan Mansion provides the perfect setting to further enhance their cultural heritage.
Kamariah had also donned the traditional Chinese Cheongsam. Being a modern and young couple too, they also had a modern shoot in a bridal gown and suit at Malihom Private Estate.
Looking elegant and beautiful in a majestic white gown, Kamariah was definitely the queen of Farhan's heart as Farhan only had eyes on her throughout the entire shoot. His wish is for them to stay happy and that there will always be laughter and smiles in their relationship. Truly amazing to see a love that has no boundaries!
Click here to check out more photos.
Meanwhile, please follow our Facebook Page and Instagram for up to date photos!