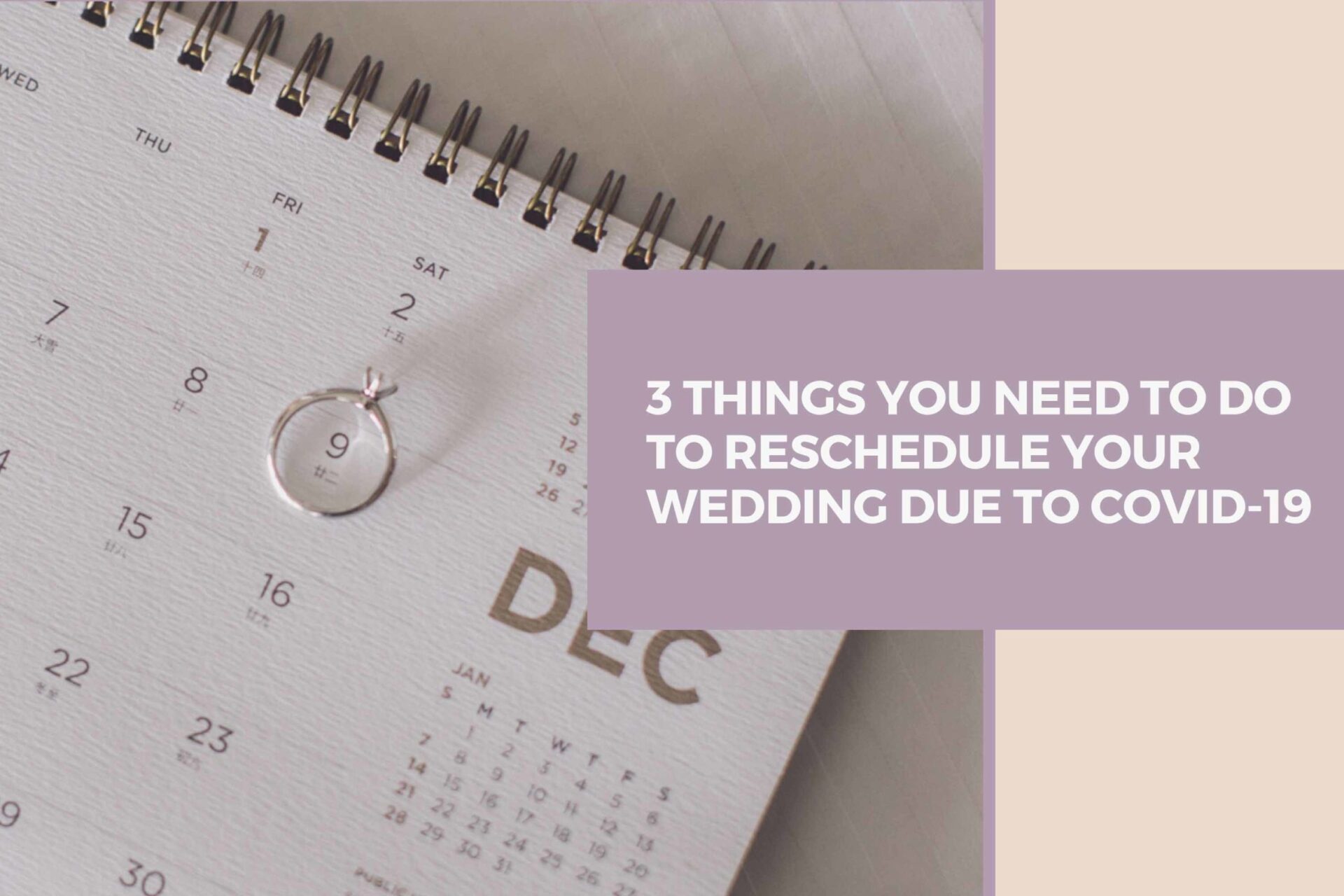 02 Apr

3 Things You Need To Do To Reschedule Your Wedding Due To COVID-19
3 Things You Need To Do To Reschedule Your Wedding Due To COVID-19
It is a hard time for all of us. The pandemic COVID-19 disease has been affecting all of us in and out. Government restricts our movement and organisation of all the big events which includes weddings. As a Wedding Photographer team, we are not able to perform our job as well.
We would strongly suggest for you to reschedule your wedding if your wedding falls under these two months; April and May 2020. It will be a very high risk to run a big event during this period. Not only that, you may put your guests in a difficult position as well.
If you are planning to reschedule your wedding, here are some tips which can help you in rescheduling your wedding.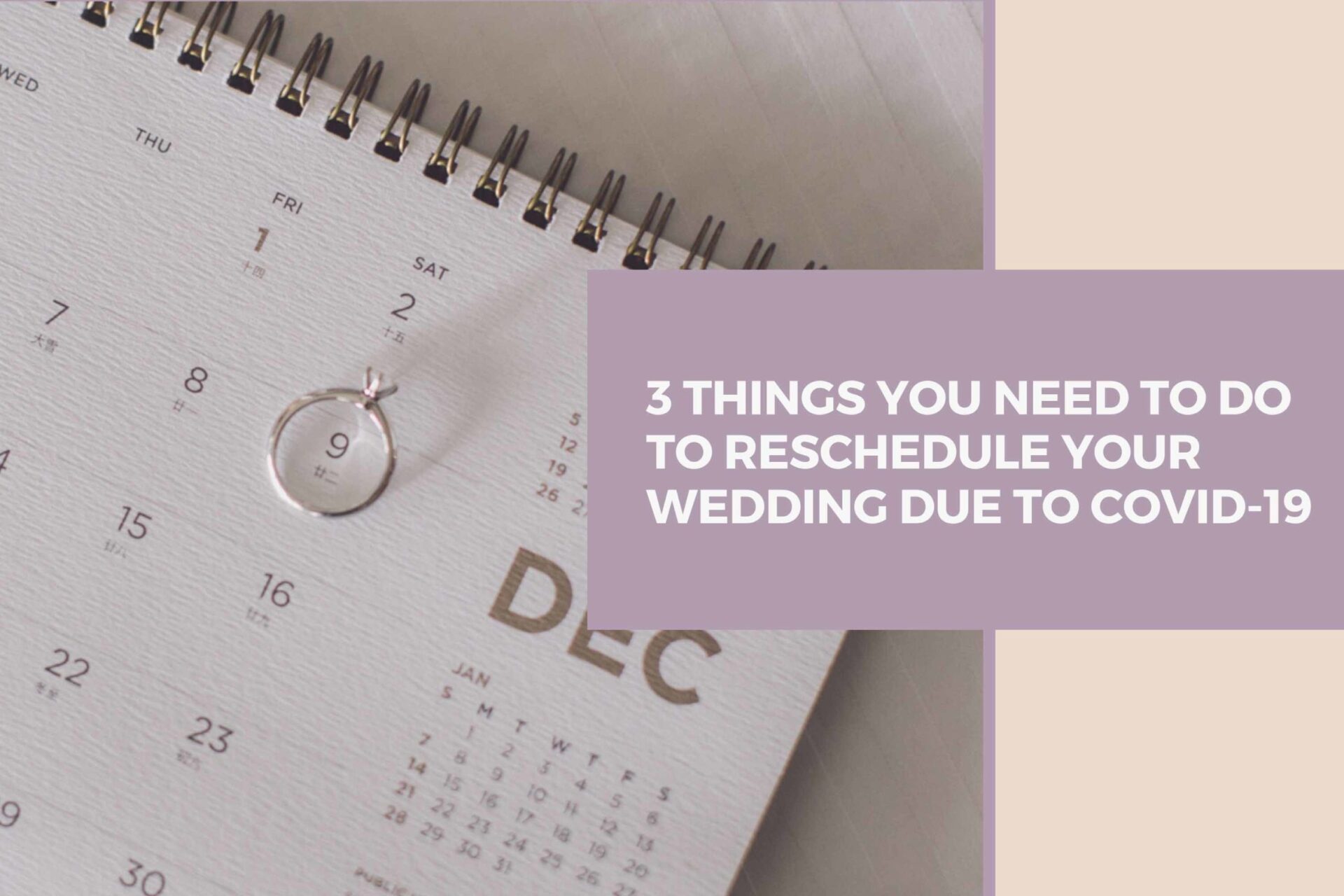 First Step: Inform all your vendors that you need to reschedule your wedding date
Tips: Inform your guests who are coming especially from overseas as soon as possible, so that they can rearrange their flight schedule.
Second Step: Discuss with your family and look for an alternative date
Tips: Avoid the super peak dates. Most of the vendors are fully booked.
Last Step: Check your vendors' availability immediately after your have the confirmed date
Tips: Weekday or luncheon can be an alternative if your venue is fully booked.
Friendly Tip: If it sounds too tedious for you, I would strongly suggest for you to hire a Professional Wedding Planner to re-plan your wedding for you
Tips: Below are some of the Professional Wedding Planners in Penang whom I strongly recommend.
Casa Amore Wedding Studio
Sugar & Spice Events
Significant Weddings & Events Consultant
Touching Hearts Wedding Concept
Please contact us if you would like to check our schedule.