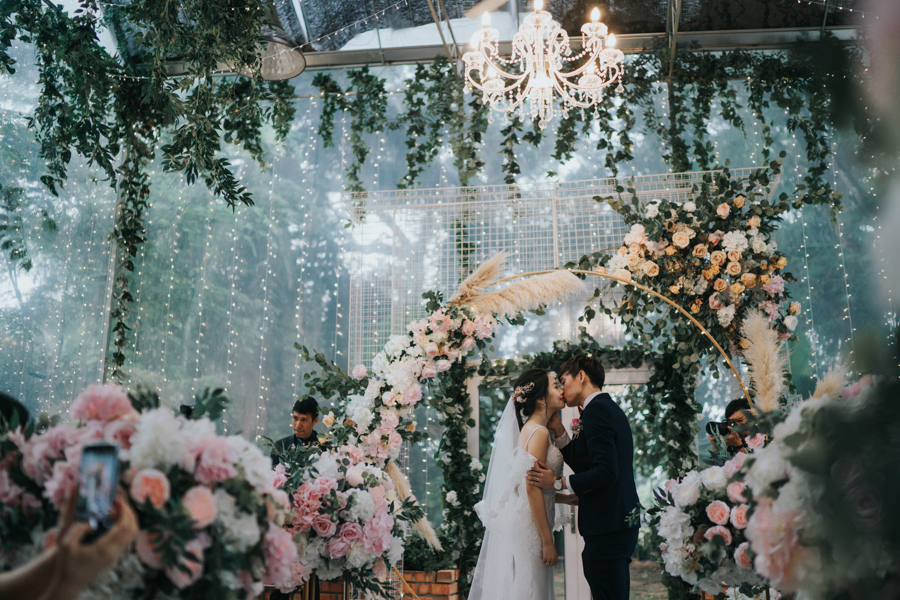 17 Oct

Victor + Eunice | Rustic Style Photography
Rustic Style Photography
Photography is a creative and an art of its own. Each photographer has his/her own style of capturing pictures; be it elegant, grand, candid or natural. The idea is to tell a story through their lens. The term 'a picture speaks a thousand words' pretty much sums up the creative intention.
Our style of photography is natural and elegant. Rustic Style Photography is fresh, soothing to the eyes and we believe it brings out the emotions in our shots.
Victor and Eunice is one of our couples who loves our Rustic Style Photography. Emotions run high throughout their wedding ceremony and dinner.
The vows that they read out to each other touches the soul of everyone who is present during the ceremony. Their beautiful reunion is held at Averie Hous, Penang whereby natural sunlight falls through the glass house venue.
Its nostalgic black and white floor tiles is a perfect combination to their rustic decorations and our Rustic Style Photography! Everyone in the room is just full of love, warmth and affection for these two loving souls.
When Eunice walks down the aisle in her perfect white wedding gown, Victor's focus never leave his beautiful bride. They then extend their blissful celebration with all their close family and friends at their dinner reception.
To top it off, both Victor and Eunice made a special video dedication to thank their parents for raising them. Needless to say, it is indeed a moment of joyful tears and a sense of gratitude.
Our team is so delighted to be able to capture all these beautiful precious moments on our camera!
Venue: Averie Hous
Suit from The Joy Bridal Boutique
Makeup by Reenako Ooi
Check out the Same Day Edit Slide Show