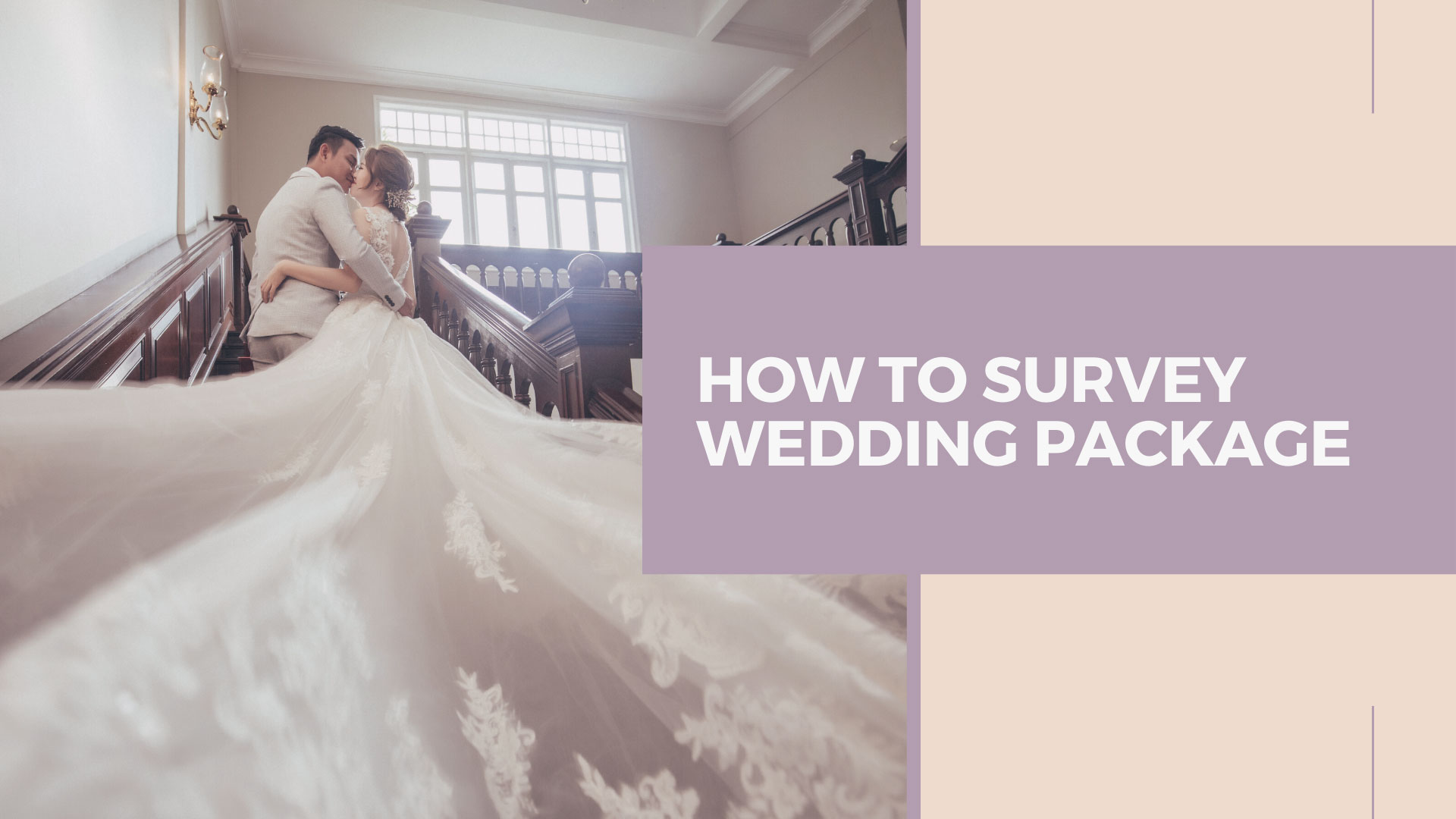 04 Jul

Tips: How To Survey Wedding Package
How To Survey Wedding Package
Many of you face the same issues when surveying packages.
Blindly enquiring packages from different companies,
comparing the prices, questioning further to understand which fits your budget.
Am I right?
Sadly, this method is incorrect!
So, how to survey wedding package?
The main concerns for couples are "price" and "quantity of pictures" but they have forgotten the important points below:-
❌ Only enquire regarding package details instead of understanding your own requirements
❌ Only look at the pictures with beautiful models but overlook your preferred photography style
❌ Only enquire regarding quantity of photos and neglect the quality of bridal gowns
❌ Many bridal houses offer extremely low cost packages, but you only notice tons of hidden costs later on 
In fact, the "price" and "quantity" that are offered in the market are almost similar.
Instead, you should be looking into the professionalism, photography style and services of the company.
That is the key for your own  worthwhile investment.
In order to boost your satisfaction and confidence,
we have decided to offer a free trial of bridal gowns before committing to our services at:-
❌ No commitment
❌ No hidden cost
❌ 1 on 1 professional gown fitting service
❌ Attended by professional team to answer all your questions
On top of that, we are offering a special PRE WEDDING PROMOTION with price starting from RM2,888 only!
Not only that, our bridal gowns rental start from RM3xx only!
Click here to find out more!
Want to know the differences between us? Contact us now!
We are only open to genuine couples only!
Limited spots available! First come, first served!
*Terms & Conditions Apply