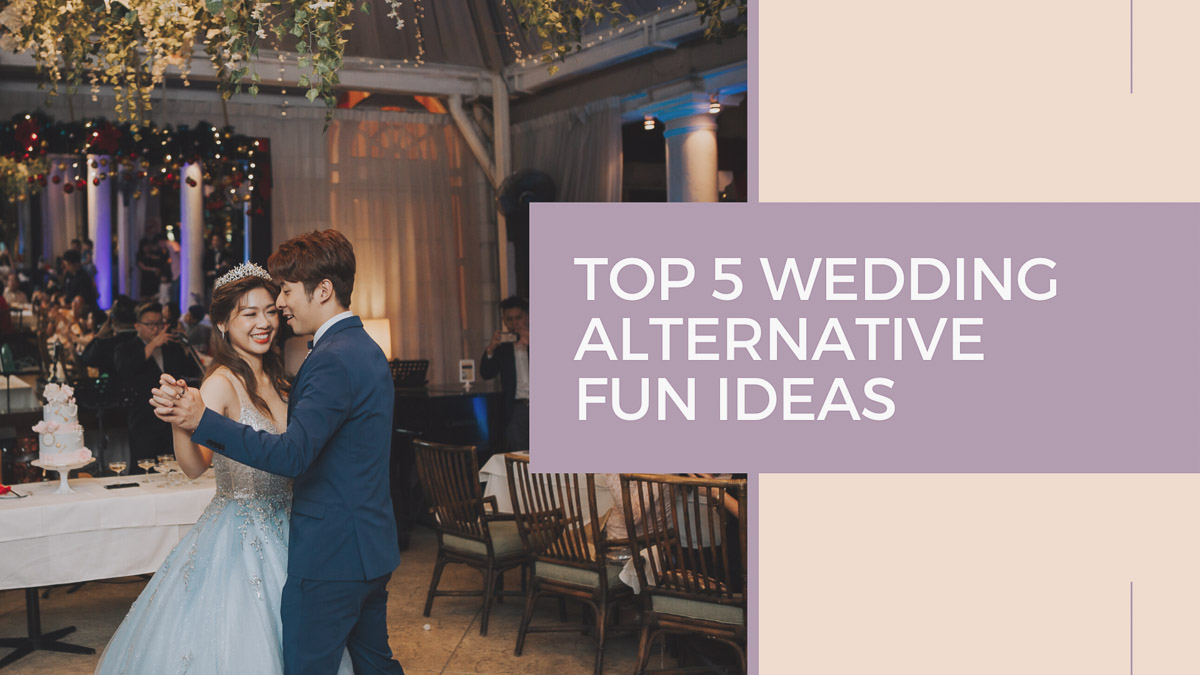 03 May

Top 5 Wedding Alternative Fun Ideas
Top 5 Wedding Alternative Fun Ideas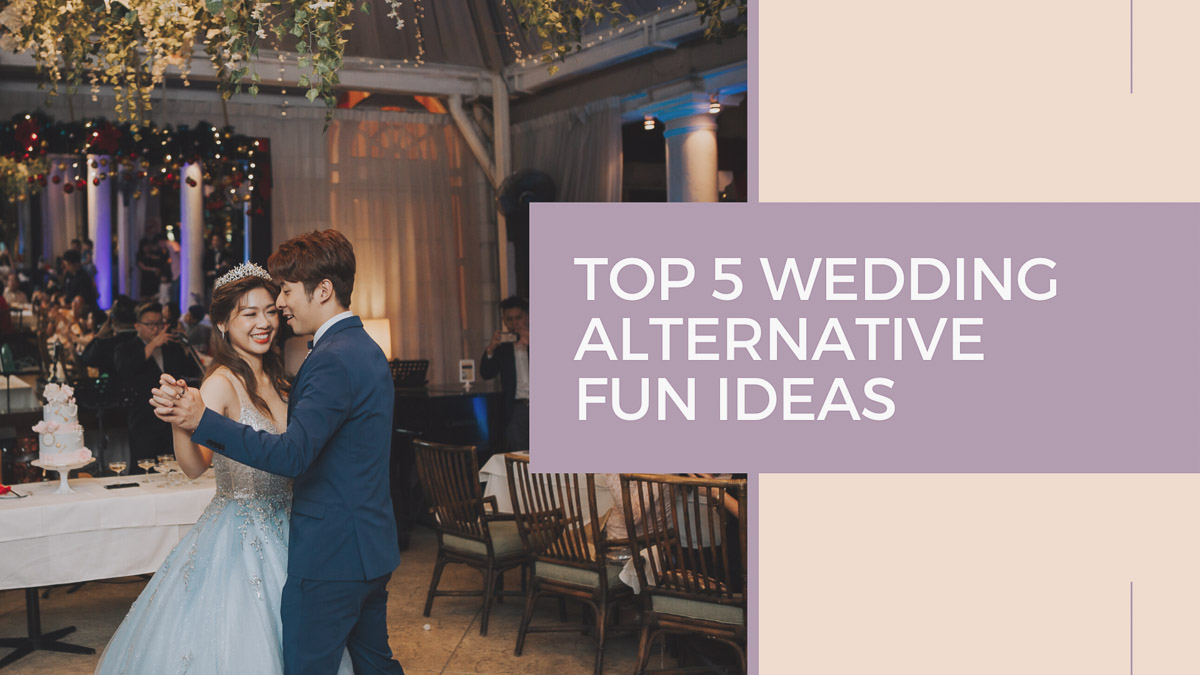 Your wedding gets postponed? Or in some cases, gets cancelled entirely? As the whole world is going through a global pandemic with high uncertainties, many wedding plans are halted. Anxiety and stress levels escalate. If you are going through this, do remember that you are not alone. Perhaps, these Top 5 Wedding Alternative Fun Ideas can help to lighten up the mood while being stuck at home!
Throw the craziest Zoom dance party with your friends.
Use your living room as your dance floor and party the night away with all your crazy and fun friends! Pre-select songs from Spotify that provide a taste of how the wedding reception party will be like at a later date. Or if your wedding is cancelled, take that First Dance steps in the eyes of those you love. Better yet, you can check out if your favourite DJ/musician are offering their talents via virtual hangouts. If yes, tune in to them and have them be a part of this special virtual occasion too.
Ask your family and friends to drop you love notes to read on your wedding date.
When you spend a year planning your wedding from A-Z, that date takes on a special meaning in your life. Whether you are postponing to a new date or cancelling, emotions will run high when the original date comes by. So, have your family and friends send you love notes that date as a way to commemorate that day too! It will make you laugh and cry but it is definitely a sentimental memory keepsake.
Create your own table escapade and indulge yourself with everything that you love.
Every travel escapes always seem like a dream come true, doesn't it? Well, if you are stuck at home, why not create your own table escapade instead? Order your favourite snacks, sweets or savories and have them all lay out beautifully on your table. Yes, do not forget the cocktails as well! Decorate the table with flowers that you can order from the nearby florist. Dress up and take insta-worthy pictures with your table escapade! Who knows? You may even consider reinventing the same table escapade with a twist for the wedding later on.
Add some new creative spice to your wedding theme.
Now that the wedding is not happening that soon, you have more time to tweak your wedding theme. You can brainstorm for additional creative ways to spice up your wedding. As it is time to hit pause and rethink the wedding plans, don't invest your time by fretting about uncertainties. Instead, take this downtime to better communicate with your other half and make a few changes. You want everyone to have a great time at your wedding, so make sure that it is one that blows everyone away!
Get married in your own courtyard/garden.
This idea is perhaps more useful for those whose wedding is cancelled entirely. Say your wedding vows to each other in your own courtyard or garden! Get your furry friends to be your cute witnesses (if you have). You can walk down the aisle in your gown and suit in the presence of a small group of 4-5. Do remember to practise social distancing of course. Enjoy that moment as it is still one of the best day of your lives!
We hope these Top 5 Wedding Alternative Fun Ideas provide you with more clarity and assurance during this difficult time. Most importantly, talk to your wedding vendors and let us know your worries and back up plans. It is always better to ensure that both parties have the same level of understanding towards the new direction of the wedding plans.
If you have any better ideas, please contact us and share your ideas with us.
For more photos, please check out our Facebook Page and Instagram.