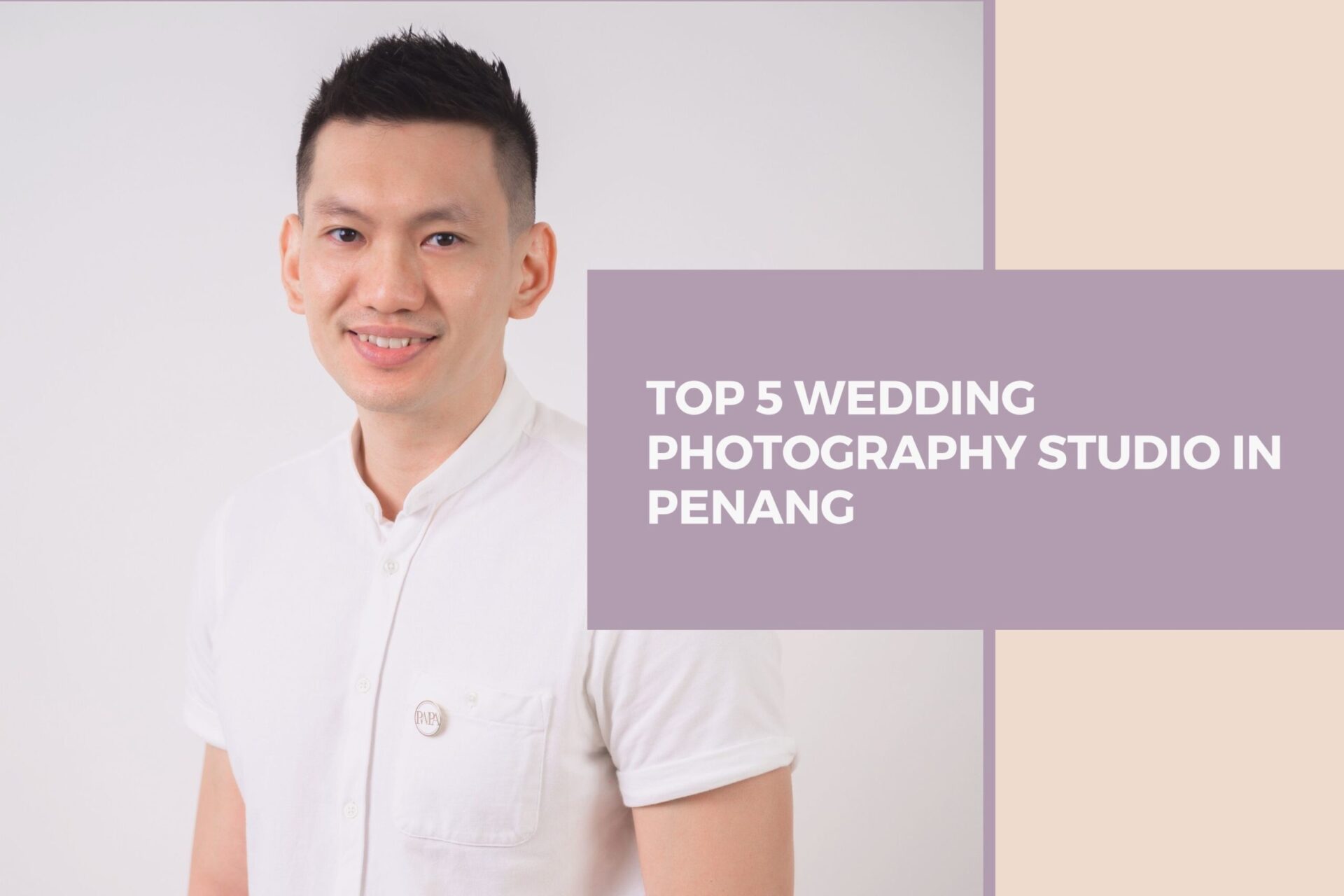 05 Oct

Top 5 Wedding Photography Studio in Penang
Top 5 Wedding Photography Studio in Penang
There are many wedding photography studios here in Penang, Malaysia. We are honored to be selected as one of the Top 5 Wedding Photography Studio in Penang by bigpost.com.my. It is a great achievement for our team.
What makes us so special?

Principal Photographer
Proudly said, our principal photographer Vernon Kong is an International Awarded Photographer. He has won numerous awards throughout his photography journey. He has been to more than 20 different cities and countries. On top of that, he is also recognized as one of the Successful People in Malaysia by British Publishing House.
Experience Team
Our team has covered more than 500 weddings throughout our years of experience. This tells how much couples are putting their trust in us for their once-in-a-lifetime special occasion.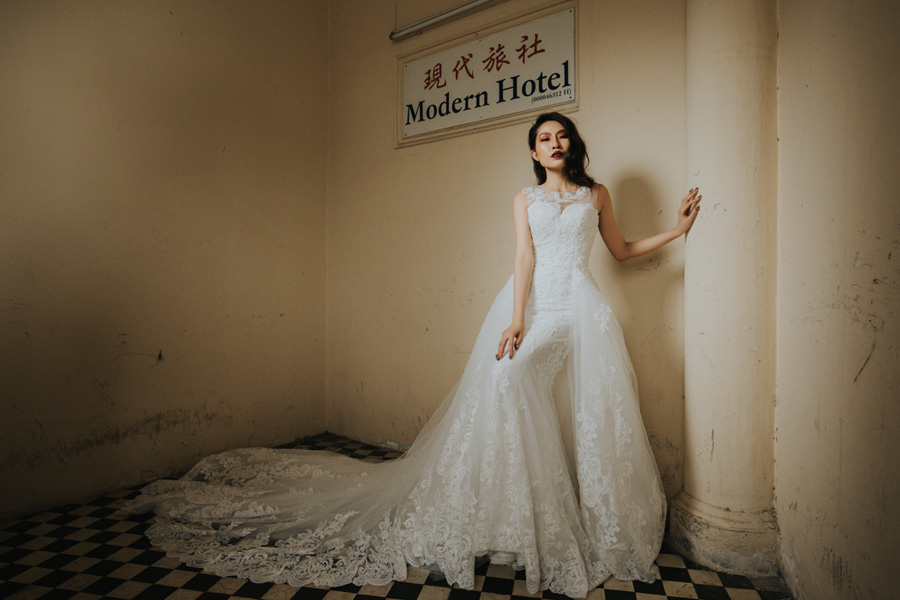 Variety of Wedding Gowns
We have more than 100 gowns to choose from. The Joy Bridal Boutique is our subsidiary company which is mainly offer rental of bridal gowns.
Best Service Ever
Here at Momento, we offer the best service we can. We offer free gown fittings to our clients before confirmation of our package. This enables Brides to have a feel of wearing our gowns, and eventually love the craftmanship and styles before confirmation. This definitely helps Brides in easing their worries about finding the right and suitable bridal gowns.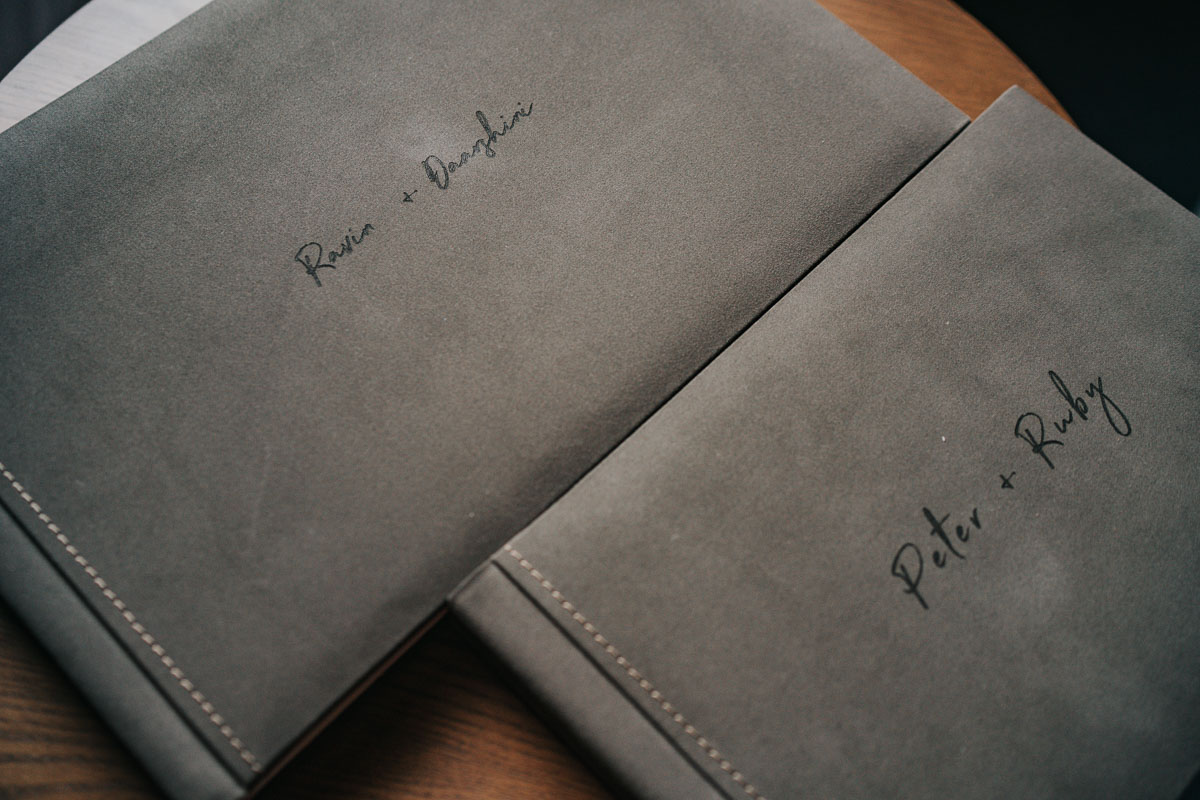 Premium Leather Album & High-quality Prints
Momento also offers premium leather album and high-quality prints. Engraved couples' names with a minimalist design. Simple yet beautiful and timeless.
No Hidden Costs
In terms of price, we are trying to make our package the most attractive as always. There will be no hidden costs from the package. No upgrading of gowns, all soft copies returned, eyelashes, ampoules, body foundation, etc are included in the package. We will disclose everything that is included and excluded to our clients before confirmation of the package. Thus, couples do not have to worry about going over budget.
Flexible
Momento is also very flexible in terms of catering to couples' requests. We can customize the package based on your requirements. Our team always try our best to accommodate your requests as long as they are within our capability.
Testimonials
With that said, most of our couples are very appreciative and happy with our service. We have received countless testimonials from our lovely couples. Couple's satisfaction is always our first priority.