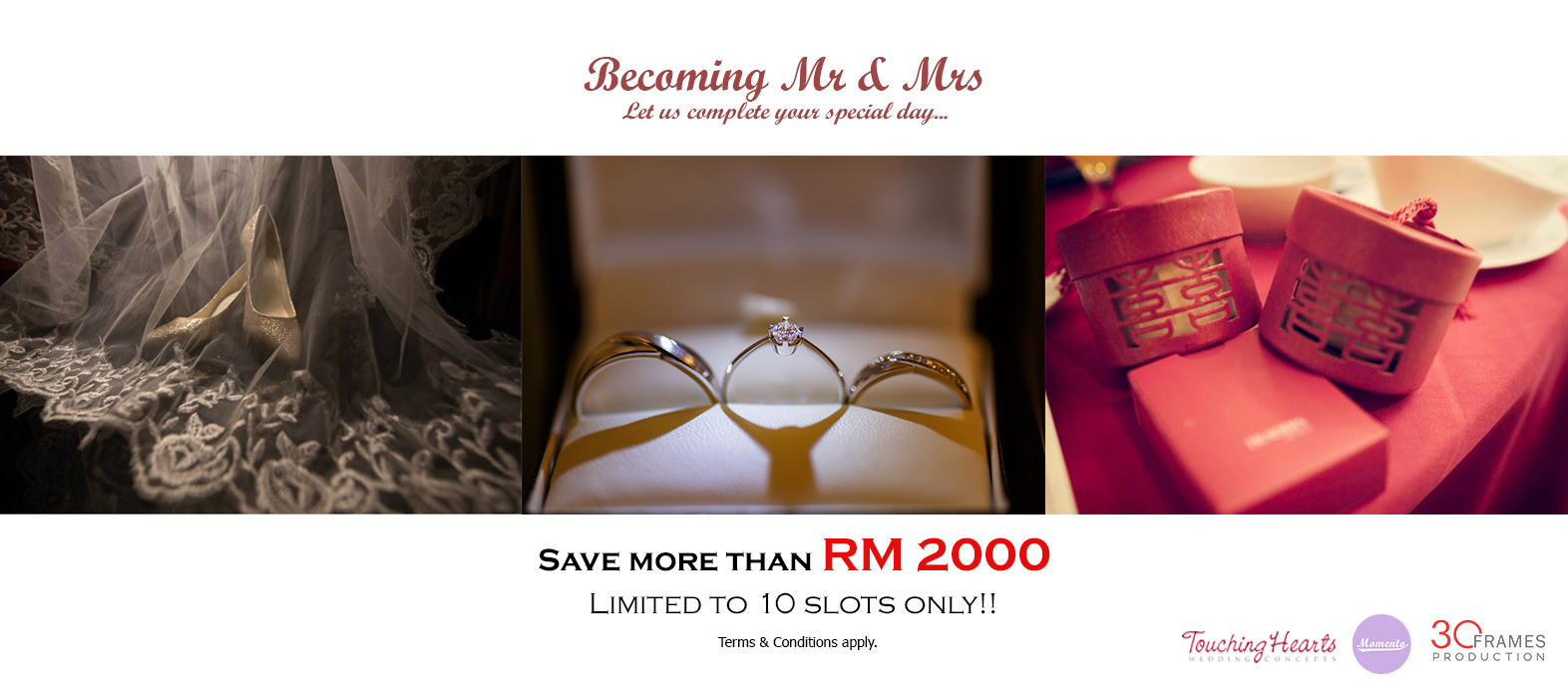 05 Jun

Mid Year PROMO – Wedding Day Coordination + Photography + Cinematography

Mid Year Promotion
Wedding Day Coordination + Photography + Cinematography
For the first time ever MomentoWedding is having a promotion with Wedding Planners from Touching Hearts Wedding Concepts and Cinematographers from 30 Frames Production.
What is Wedding Coordination?
Forget about the chaos, worries and stressful thoughts on your Wedding Day! Things will be under control if you hire a professional Wedding Planner. Our Wedding Day Coordination service is for couples who have planned their wedding but need a professional to oversee and coordinate to ensure the smooth flow for the day especially for your wedding reception.
We will provide a checklist for you soon-to-be newlyweds to help you in planning your wedding and we will go through with you the whole program for your wedding. On the wedding day, there will be coordinators on-site to coordinate from time of set-up to end of the reception, to ensure that everything is in order and the program runs smoothly.
All you need to do is put on your best smiles in your beautiful bridal attire and enjoy your special day with your beloved friends and family! Leave all that wedding stress to your Wedding Planner!
Special PROMOTION helps you to save more than RM2,000. Limited to 10 slots only!
What are you waiting for? Contact us now to get more info!
This promotion is SOLD OUT! For more promotion packages, click here for more exciting deals.
Click here to check out more photos.
Meanwhile, please follow our Facebook Page and Instagram for up to date photos!