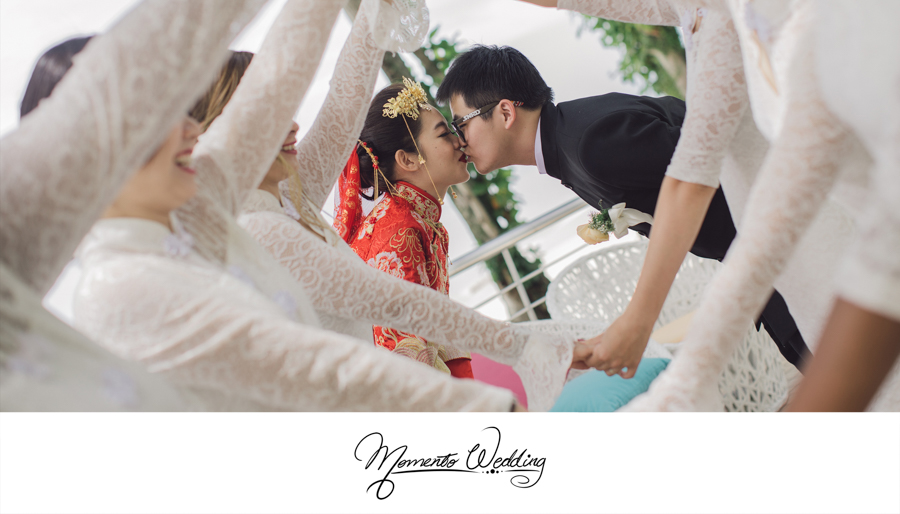 05 Aug

Zhen Qiang + Jo Ann | Bridal House Penang
Bridal House Penang
Most of the clients who signed up any photography packages are always looking for an all-in-one package that includes the photography services, makeup and hairdo services and most importantly, bridal gowns. This helps to save them the trouble of sourcing and looking elsewhere for their own perfect gowns.
One of the setbacks of hiring freelance photographers like us, is we do not have a huge and diverse range of gown selections like those big Bridal House Penang. This is because we place more importance in the quality and creativity of our pictures.
We usually work with small bridal boutiques in Penang that has a good selection of gowns that are of great quality but they do not have a wide range of choices compared to Bridal House Penang.
As a bride-to-be, you definitely would like to be presented with a diverse range of gowns for you to choose from as it is about finding the perfect gown as well! With that, we give our clients the flexibility and option of renting gowns from Bridal House Penang if they would only like to confirm our photography services without our own selection of gowns. Just like our recent couple, Zhen Qiang and Jo Ann, they are looking for a unique set of attire for their big day.
Embracing their Chinese roots, Jo Ann envisioned herself in the beautiful traditinal Kua with Zhen Qiang in a traditional Chinese men suit. Thus, they decided that they are willing to oversee the convenience of renting from us and instead, spend more time to source for their perfect Kua and men suit from elsewhere.
We definitely welcome arrangments like this as the soon-to-be bride and groom's happiness is all we care about. When they are donned in their own perfect choice of gown and suit, their inner confidence and joyfulness from within just shines. This translates into their mood and expressions which in return, gives us the opportunity of capturing them in their best smiling and happy moments!
Click here to check out more photos.
Meanwhile, please follow our Facebook Page and Instagram for up to date photos!