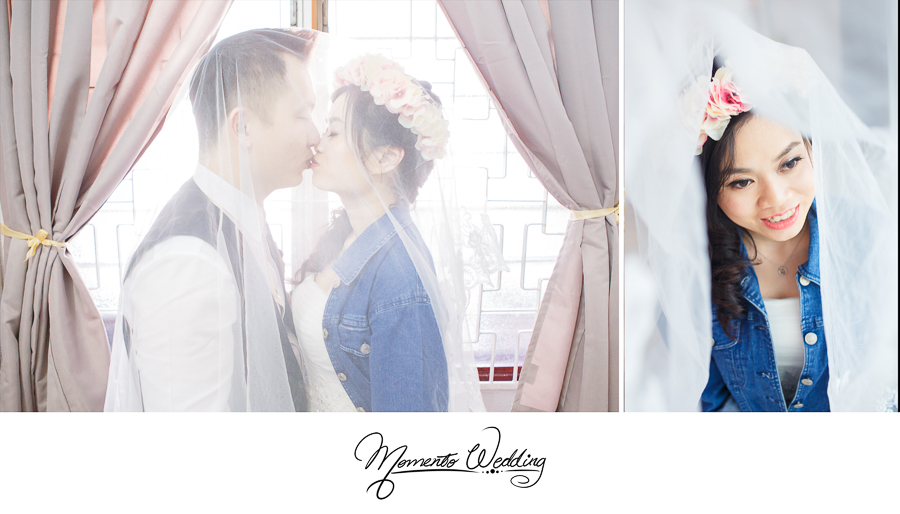 03 Dec

Yee Loong + Cherry | Cowboy and Casino Wedding Theme
Cowboy and Casino Wedding Theme
Wedding Theme is one of the most interesting aspects of a wedding. It tells a lot about the personality of a couple. An interesting Wedding Theme is what wedding guests will remember the most. Momento Wedding recently met with an upbeat and easygoing couple who not only had one, but two very different Wedding Themes for their special day!
During their Fetching of Bride, Yee Loong and Cherry had giddy-up moments with a Cowboy Wedding Theme. Yee Loong was seen donning a cowboy hat and looking handsome as a happy groom. Cherry, the beautiful bride was seen going against all odds and courageously donned a cool denim jacket over her white gown!
Instead of the usual-than-norm wedding footwear, the happily-ever-after couple wore Cowboy-inspired boots too. And to complete the whole Cowboy Wedding Theme concept, their bridal party livens up the atmosphere in their checkered t-shirts, cowboy hats and boots!
Once the night has fallen, Yee Long and Cherry had a change of mood and atmosphere whereby their wedding reception was impressively and elegantly decorated with a Casino Wedding Theme at Vistana Hotel. Poker cards were creatively used in every corner of their wedding area.
Interestingly, Yee Loong marched in with poker cards glued creatively to the back of his suit. Cherry's makeup artist, Venisess Hui had also creatively styled Cherry's hair in poker cards!
Every aspect of their Wedding Theme decoration was planned in details, enabling guests to enjoy themselves and basked in Casino-styled environment. One thing is for sure, it was definitely a memorable wedding for everyone!
What our client says:-
Special thanks to my photographer for his hard work and his sincere effort. He had done a very good job throughout the whole day. I'm so lucky and love to have such a wonderful photographer, special photobooth setup with decor for 'Casino night' and also a helpful yet kind makeup artist. For those who are looking for studio picture takings, you might consider their service. Thumbs up!!

Once again, special thanks and appreciate all the sincere hardwork and precious time for making me and Yee Loong's big day a special one. Their service is super wonderful besides making full preparations for their roles during the wedding. They even stayed back just to help out at my event (even on empty stomach). Not every photographer will have such bravo and first class service. I'm sure if you choose them as your studio photographer or actual day service, you will feel worth it and thankful just like me!

Click here for more testimonials
Click here to check out more photos.
Meanwhile, please follow our Facebook Page and Instagram for up to date photos!