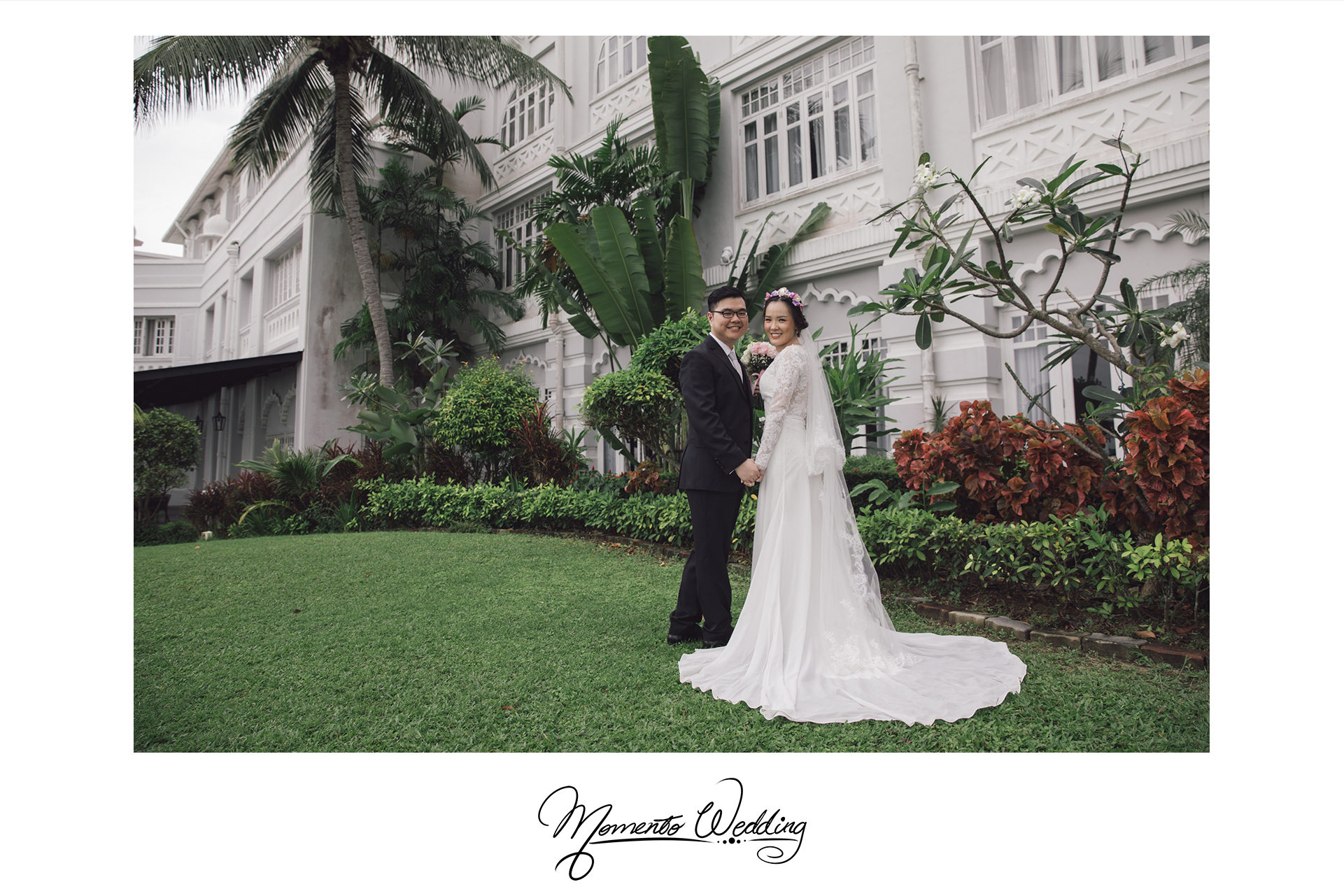 05 Jul

Jimmy + Shanice | Garden Wedding at Eastern & Oriental Hotel
Garden Wedding at Eastern & Oriental Hotel
Venues are one of the most important aspect in a wedding. Your wedding venue helps to set the right tone, mood and ambience of the entire day. When it comes to wedding venues in Penang, you can be spoilt for choices too.
You can select from an array of different styles, such as modern oriental, vintage, heritage or casual. Eastern & Oriental Hotel is one of the most sought after wedding venues in Penang. Garden Wedding at Eastern & Oriental Hotel provides the flexibility of having a modern elegant and also a casual touch.
Our couple, Jimmy and Shanice have the same idea and wish for their wedding day. They opt for Eastern & Oriental Hotel as it provides a simple nature greenery set up for their garden wedding.
Apart from that, Eastern & Oriental Hotel is a hotel rich with heritage traits and sits strategically in the middle of town. The interior and exterior of the building has such simple yet refined colonial touch. Thus, this provides a modern yet traditional touch to Jimmy and Shanice's wedding.
With that, we are able to capture all their joyful and touching moments on camera. If there is one moment of love that stands out to us, it is the morning of their wedding day.
Jimmy presents Shanice with a gift before they walk down the aisle. It is the note that Jimmy leaves for her that shows us how much he adores and loves her. Check out the rest of the pictures to have a peek of the romantic note!
When it is time for them to proceed with their Garden Wedding at Eastern & Oriental Hotel, all smiles and happy tears! The garden is set up with a touch of rustic, many greeneries and just a handful amount of flowers. Absolutely simple yet elegant. All in all, it in indeed another memorable wedding day!
Click here to check out more photos.
Meanwhile, please follow our Facebook Page and Instagram for up to date photos!