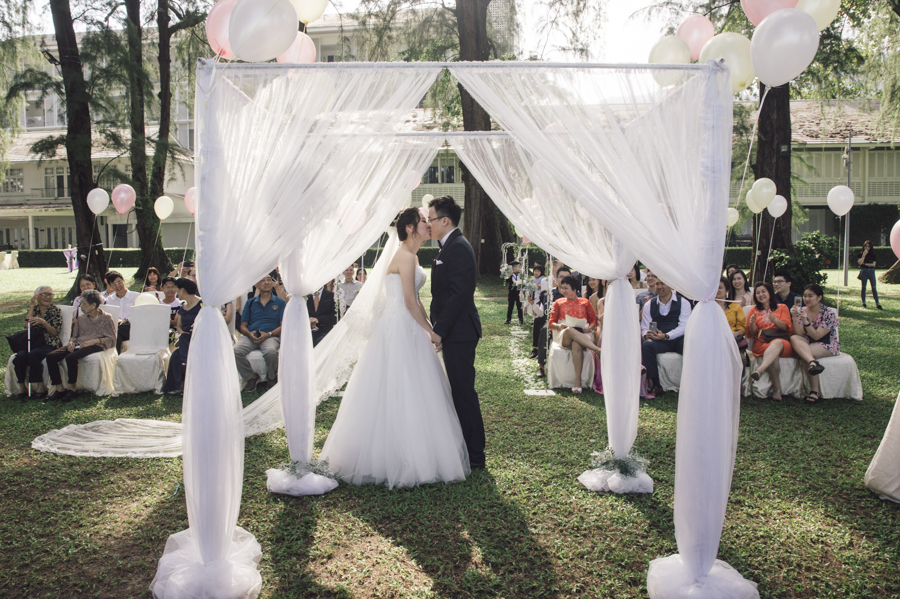 03 May

Calvin + Jules | Garden Wedding at Lone Pine Hotel
Garden Wedding at Lone Pine Hotel
Penang island is a beautiful island that provides a great setting for weddings. One of the locations that soon-to-be newlyweds have in mind is Lone Pine Hotel. GardenWedding at Lone Pine Hotel is always a memorable event whenever we have a chance to cover.
When our couple, Calvin and Jules choose this hotel as their venue, they too look forward to creating great memories. Jules has the honour of having both of her parents walk her down the aisle. Donning a white gown with a flowing long white veil, Jules is all glows!
Calvin may seem nervous initially but he too, is not able to contain his happiness at seeing his beautiful bride. In fact, everyone who attends the Garden Wedding at Lone Pine Hotel is all smiles and joyfulness.
Their close friends and family are practically basking in all the love and warmthness that fill the air. Our team definitely has the pleasure of being able to capture all of these emotions on camera! Calvin and Jules' wedding solemnisation also takes place within the same garden wedding session.
A registrar from the local government office comes out to officiate the formality of solemnisation. Once vows are being read and understood by both sides, Calvin and Jules then seal the deal. It is indeed a moment to remember when one gives oneself to another for the rest of their lives. It is creating a new chapter in life with your soulmate and this deserves a great blessing and celebration!
Click here to check out more photos.
Meanwhile, please follow our Facebook Page and Instagram for up to date photos!