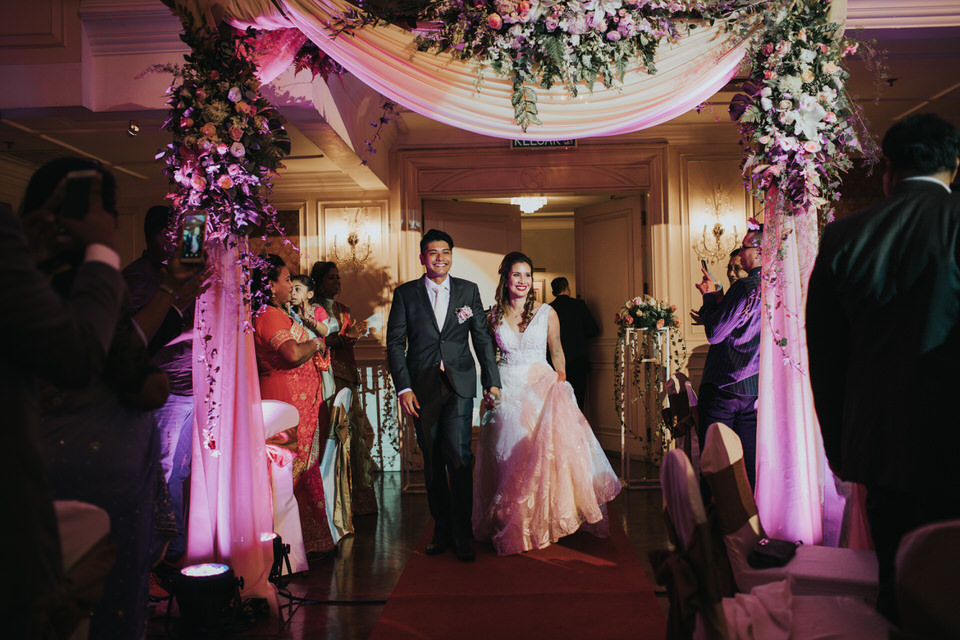 08 Nov

Guna + Darlyne | Garden Wedding in Georgetown Penang
Garden Wedding in Georgetown Penang
In our years of experience in wedding photography, there is always one thing that gets us all excited. It is covering Garden Wedding in Georgetown Penang! There is so much warmth and joy when couples exchange their vows. Heartfelt words and tears of joy just surround a beautiful day.
Our recent couple, Guna and Darlyne choose a beautiful gem as their wedding venue right in the heart of town. E&O Hotel is of colonial vintage architecture which provides a wonderful setting for a wedding ceremony. With that, Guna and Darlyne does not have to splurge on the wedding decorations. Greeneries with touches of corals, blushs, champagnes and burgundys against the whitewashed building is just perfect. This is an example of a simple and elegant Garden Wedding in Georgetown Penang.
To top it off, every guest was smiling and laughing throughout the whole ceremony. Guna and Darlyne's good friend has the honour of being the celebrant, which makes the ceremony an even more special occasion.
Not only that, Guna and Darlyne's affection for each other is undividided. They hold on to each other's hands from the moment Darlyne's father hands her over to Guna. Their reunion of love is therefore, witnessed in front of all their beloved families and friends.
All in all, it is another joyous occasion which we are grateful to be able to capture!
To find out more photos of the venue, you can also check out the profit for Jimmy and Shanice.
Click here to check out more photos.
Meanwhile, please follow our Facebook Page and Instagram for up to date photos!