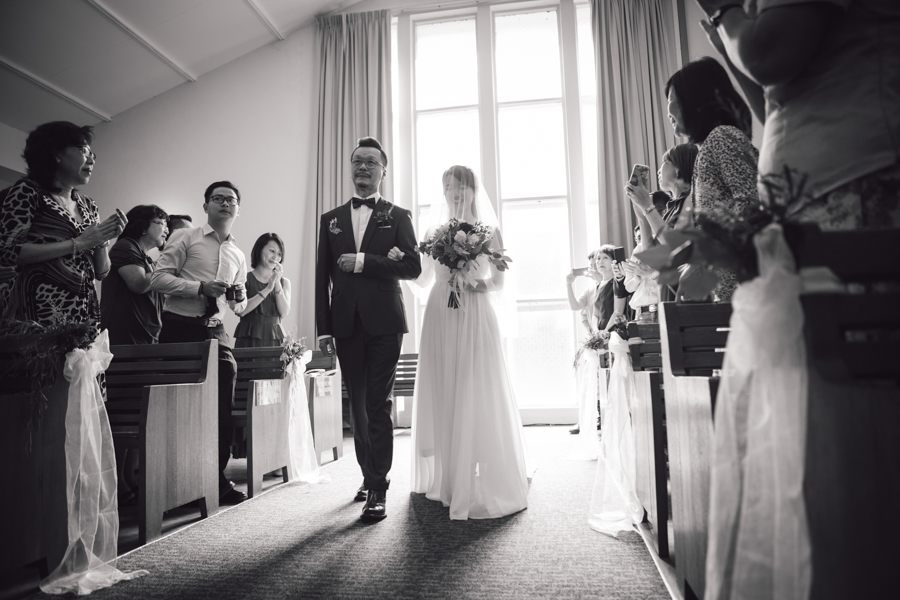 24 May

Aaron + Jenna | Penang Church Wedding
Penang Church Wedding
Wedding is an evitable once-in-a-lifetime event. Many couples several spend months to a year to plan and oversee every bit of detail for their perfect wedding.
No wedding is ever too small or too big. And definitely no wedding is ever too simple or too grand. All that matters is, what is important to the celebrated couple and how they make their own wedding uniquely theirs.
For us, every wedding that we capture is meaningful and special in its own way. Regardless, each wedding is perfect as long as it is celebrated with the people that matter in your life.
Our recent couple, Aaron and Jenna is a very down-to-earth and simple couple. What they have envisioned for their wedding is a simple affair that is full with much love and joy.
They decide to walk down the aisle in a church they grow up in for their Church Wedding in Penang. Before the exchanging of vows, they have a simple Fetching of Bride and Tea Ceremony at their respective homes.
Jenna dons a simple flowy white chiffon gown that suits her demeanor. No embellishments, lace or floral appliques but regardless, she still looks stunningly elegant and her bridal look is uniquely her!
Aaron, on the other hand, looks sleek in a navy blue suit and a tie. While he waits nervously at the end of the alter for his beautiful bride, everyone in the church is basking in the warmth. Jenna's dad walks her down the aisle and with every step; you can feel the excitement that is building up among the guests.
It is a simple Penang Church Wedding but yet, it is a beautiful reunion between both beautiful souls.
Click here to check out more photos.
Contact us now for more info!
Instagram: instagram.com/momentowedding
Facebook: www.facebook.com/momento.galleria