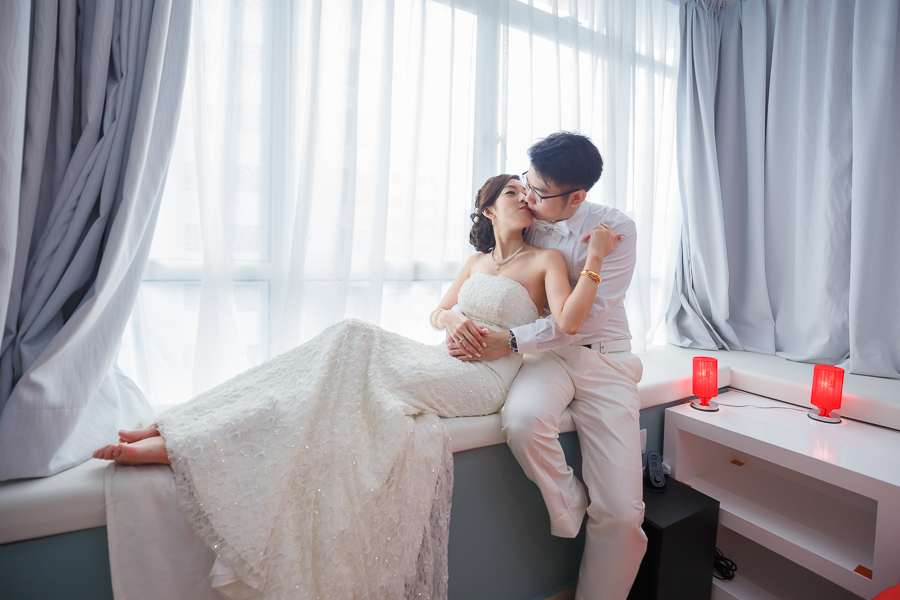 06 Jan

Chris + Deslyn | Penang Wedding Photographer
Penang Wedding Photographer
With so many emerging freelance wedding photographers in Penang, the industry has become more and more competitive for a Penang Wedding Photographer to be among the bests. Momento Wedding has gradually been gaining recognition within the industry and we have always strived to bring out the love story of our couple and translate it into pictures.
We are happy to have captured one of our recent lovable wedding couple, Chris and Deslyn. As a Professional Wedding Photographer, it is enjoyable to see the deep affection and love between Chris and Deslyn, which we managed to capture on camera. Chris and Deslyn did not shy away from the camera showing their true emotions and how happy they are on their big day.
Chris and Deslyn were caught sharing kisses throughout their big day and we were ever ready to capture these precious moments for them! They also did not shy away in showing their deep gratitude towards their mothers as they were seen in giving her a peck on the cheeks too.
Their facial expressions and body languages are a testament to how over the moon they are in celebrating their special day with so many beloved family and friends! You can practically feel an atmosphere of love during the wedding ceremony and wedding reception.
As a Wedding Photographer, we really cannot ask for more! This is what we love to capture; a stress-free looking couple who seems effortless in being natural and lovey dovey. Their wedding photobooth at their wedding reception was not short of a huge dosage of love as you can see a big sign of "LOVE" being displayed.
This element truly captures the significance of the celebrated couple and the wedding in a nutshell! Here at MomentoWedding, we are deeply honoured to be a part of such a loving big day as Chris and Deslyn's Wedding Photographer. Love is truly in the air!

What our client says:-
Big big like for you, Vernon Kong. Thanks for your professional guidance and effort to capture every precious moments of my wedding dinners in both Penang and Alor Setar as well as my actual day! Many of my friends and family compliment for your great art work! Thanks for your speedy work to send me some of the photos just the day after. Big thumbs up for you! Thanks!

Click here for more testimonials
Click here to check out more photos.
Meanwhile, please follow our Facebook Page and Instagram for up to date photos!