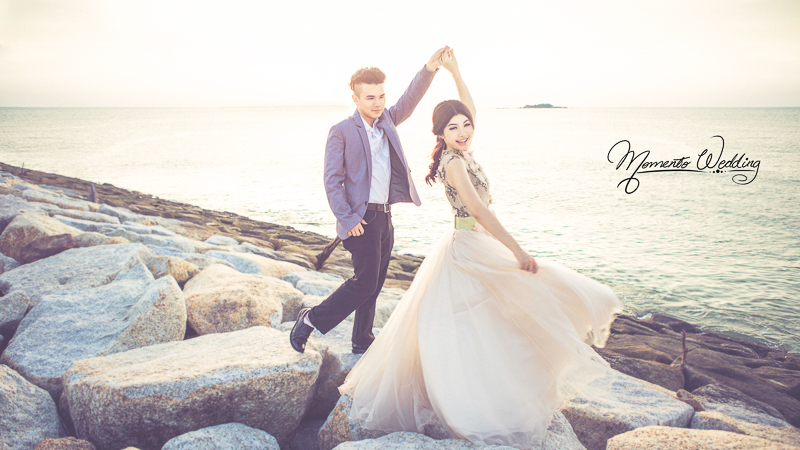 18 Sep

Way Loon + Derella | Pre Wedding Photography Penang
Pre Wedding Photography Penang
Running out of ideas for your Pre Wedding Photography Penang? Looking for an outdoor photoshoot and in hopes to actually have a great time during your Pre Wedding Photography? Well, look no further! Here at Momento Wedding, we offer services that are fun and creative and most importantly, capturing your moments with the love of your life as candidly and as naturally as possible!
Penang, the Pearl of Orient is the perfect place to have your Pre Wedding captured. Penang is filled with breathtaking scenery and landscape, so for those of you who keeps nature at heart, Penang is the destination for you!
Derella and Way Loon were delighted to be able to have their Pre Wedding Photography Penang being captured by us. Their photo shoot was captured at the beautiful landscape and nature of Spice Garden in Batu Ferringhi. With all the greenery and fresh air, Derella and Way Loon's blossoming love for each other was naturally and candidly captured on lens. Pictures do not lie when you see the beautiful glow on their faces.
For the next location, the newlyweds picked the beautiful beaches of Penang island, namely Tanjung Bungah area. Their loving moments were easy to shoot on camera as the couple felt at ease and home because it is definitely not hard to act natural when you are in such a relaxing and laid back place!
Derella and Way Loon loved the outcome of their Pre Wedding pictures. Here at Momento Wedding, we strive to tell our couple's story as beautifully and naturally as we possibly can in a collection of pictures.
Click here to check out more photos.
Meanwhile, please follow our Facebook Page and Instagram for up to date