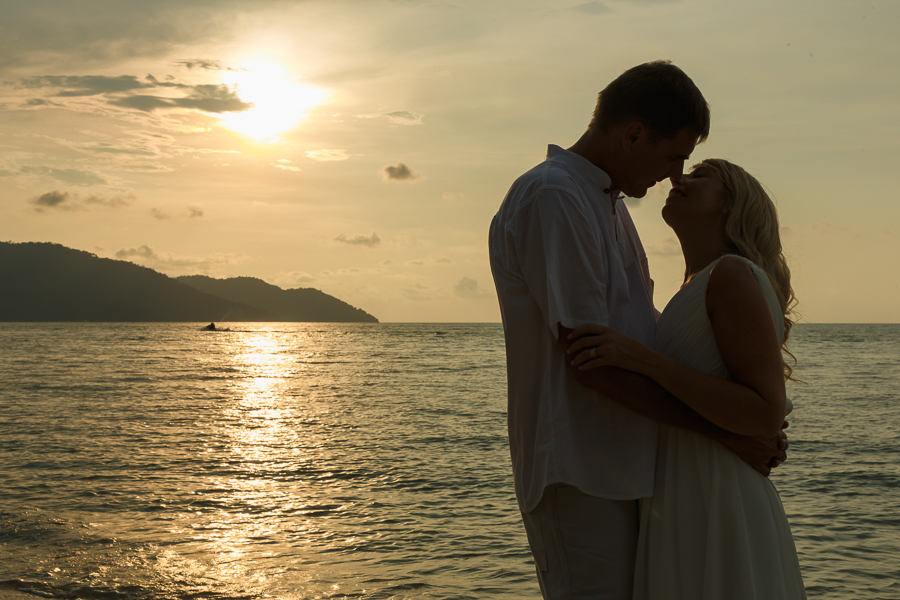 11 Apr

Shawn + Payge | Renewal of Vow
Renewal of Vow
Renewal of Vow is a rare occasion in Malaysia. It is more common in the Western countries whereby happily married couples made this ceremony special by renewing their wedding vows after reaching 10, 15 or 50 years of marriage.
During this Renewal of Vow ceremony, both husband and wife are reminded of the special day. They declared their forever love in front of so many, and yet again being given the chance to strengthen the reasons they took on the journey of two becoming one.
Here at MomentoWedding, we are honored to be given the chance to snap the moments of our first Renewal of Vow ceremony. Our beloved couple, Shawn and Payge who are both Australians. They decided to renew their vows at the beautiful beach of Hard Rock Hotel, Penang Island after having been married for 15 years.
This ceremony was very simple with just the couple and a celebrant, Alan, in present and yet it was one of the most touching moments that we have encountered. Shawn was diagnosed with cancer and had been receiving treatment for about a year. Thus, both Shawn and Payge decided to have their Renewal of Vow before Shawn was due for another surgery.
On such a special occasion, Alan officiated the ceremony beautifully and Shawn and Payge shared a very intimate moment when they spoke to each other from the heart during their vows. It was obvious that the love that they have for each other was indescribable. When they looked at one other in the eyes, it was like time stopped and the world only contains the both of them.
Their ceremony was also made interesting. They had a sand pouring session whereby two different colors of sand are poured into one glass jar; depicting two souls becoming one. We wish the best for both Shawn and Payge and that their strong bond of love and affection will help them through this tough battle.
What our client says:-
Click here for more testimonials