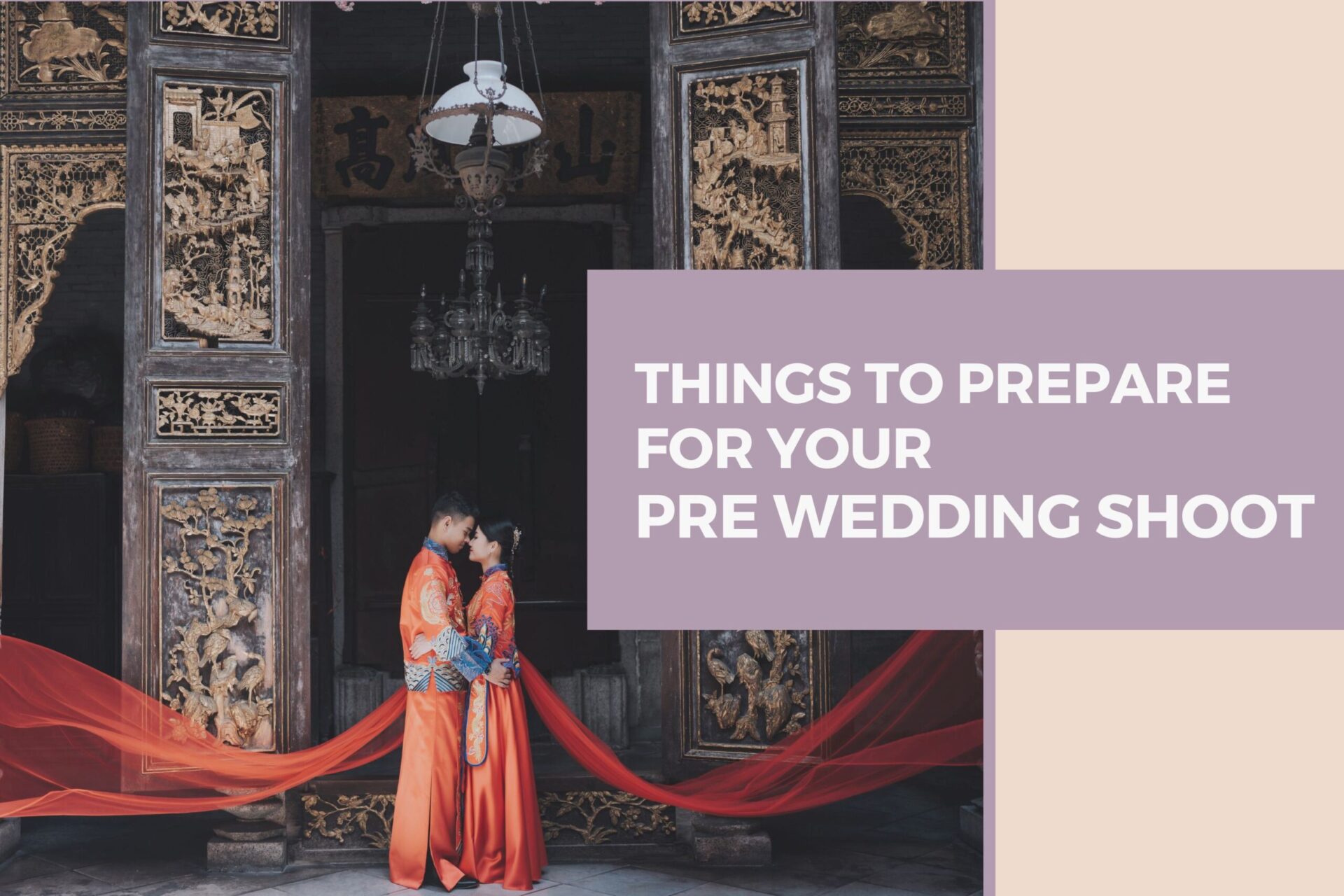 07 Feb

Things to prepare for your Pre Wedding shoot
Things to prepare for your Pre Wedding shoot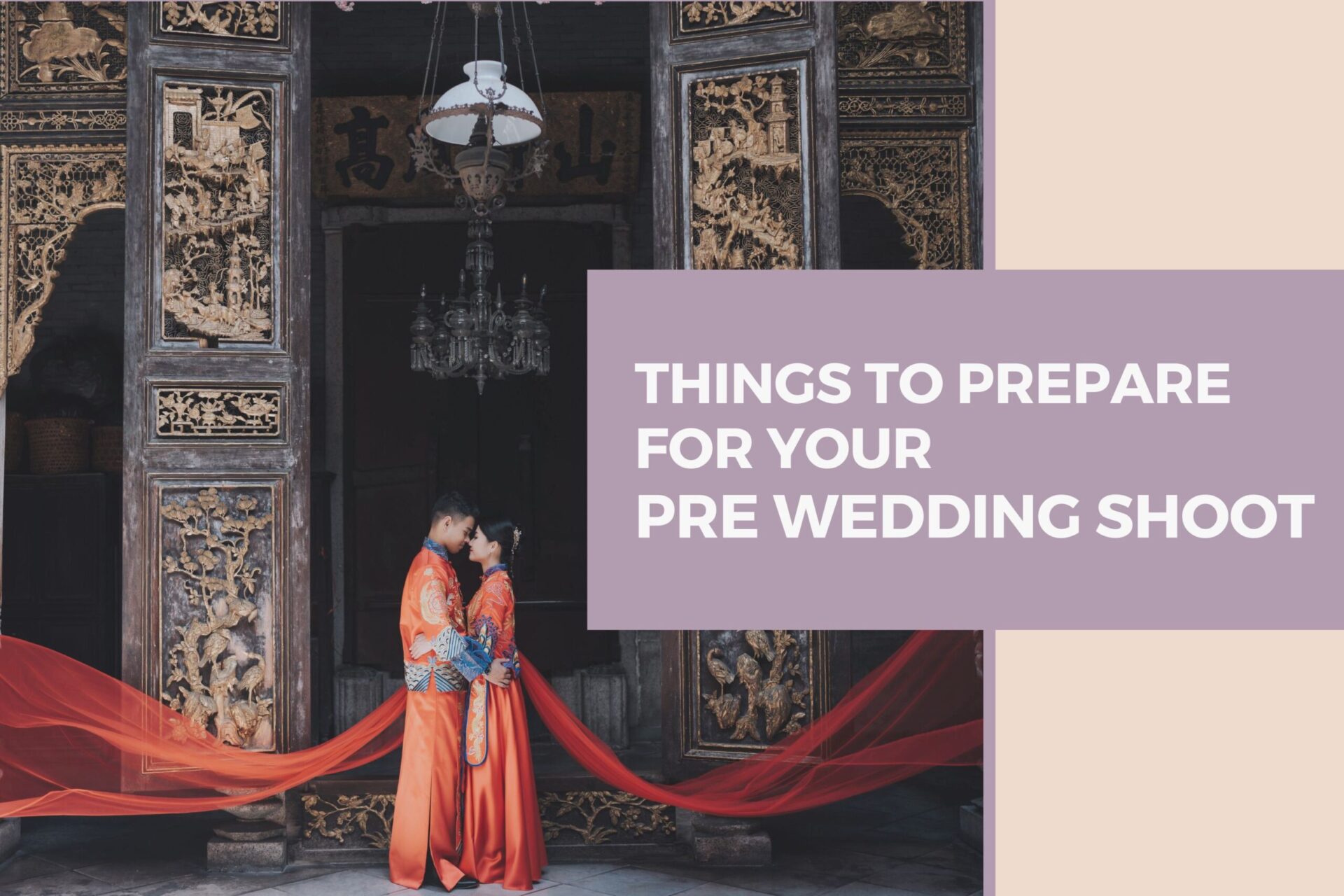 Couples may find it exciting to prepare for a pre-wedding photo shoot. It is a great way to document the love of the couple prior to the wedding day.  It is indeed our greatest honor to be the chosen one to capture your memories.
Every photographer has their own list of things to prepare based on their shooting style. Here at Momento Wedding, our photography style is Rustic, Natural and Elegant. Our style requires very minimal items, only the necessities.
Below is the list of personal items that you need to bring for your pre-wedding photo shoot:
Personal items for Bride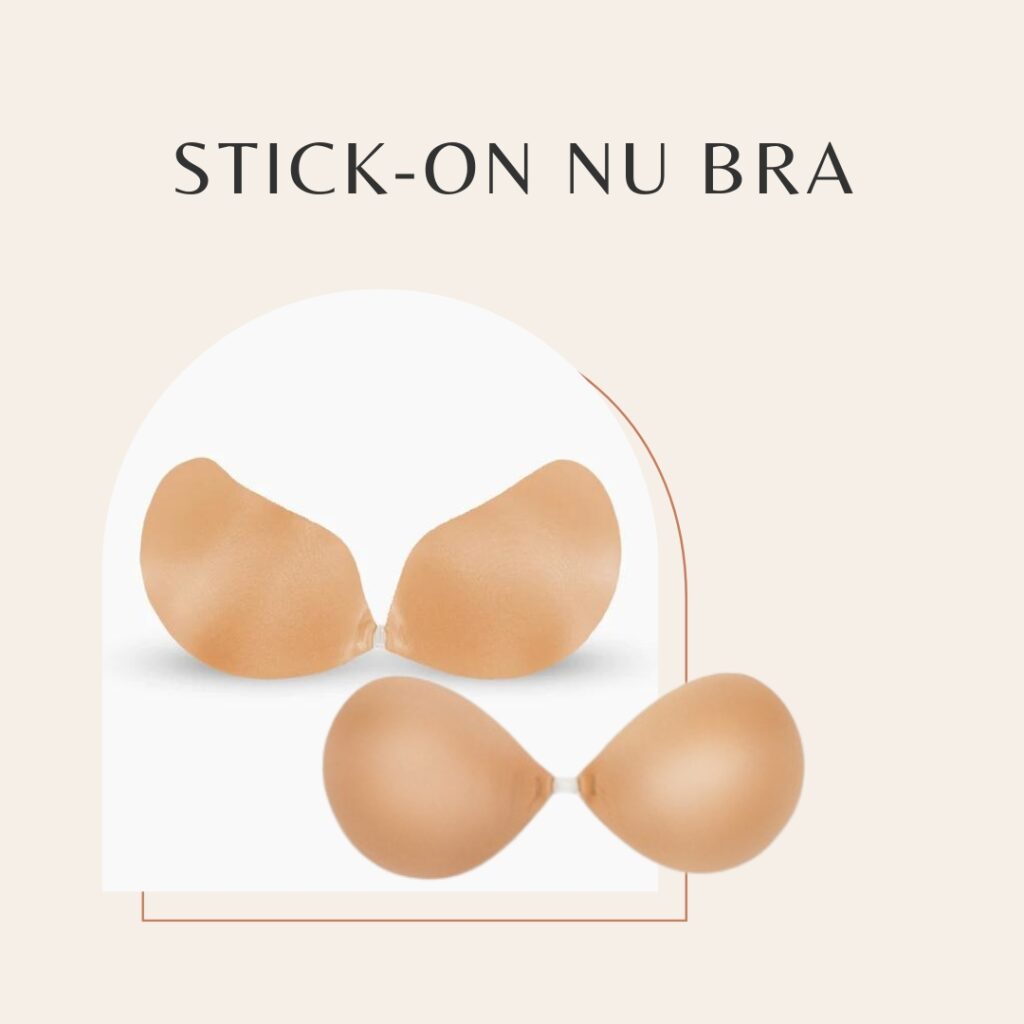 Stick-on Nu Bra
Wedding gowns come in different styles in modern times and hence, not all types of nu bra are suitable for each wedding gown that you choose. It is best to opt for one that has a transparent clasp/hook in the middle at the front. This is one type of stick-on nu bra that is more flexible and is able to support different styles of wedding gowns. In addition, it is also best to opt for a color that is closest to your skin tone.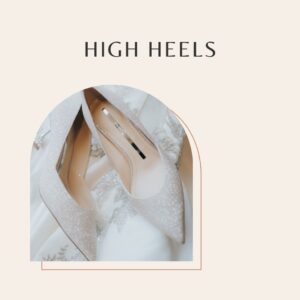 High Heels
Heels are usually not visible in a wedding gown but they are to aid brides with their poses if there is a huge height difference between the bride and groom. Brides may also consider getting platform heels/wedges if you are planning for a photo shoot at the gardens/beaches, so they do not sink in the ground that you walk on.
Personal items for Groom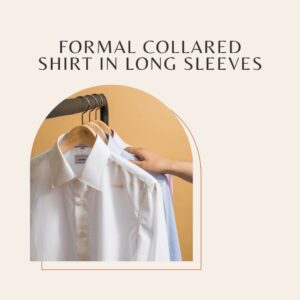 Formal Collared Shirt in Long Sleeves (White / Black)
A white piece is a must-have and black can be back-up alternatives.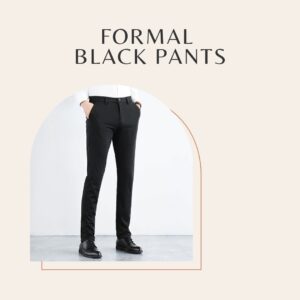 Formal Black Pants (as backup)
You may need to opt for your own pants if none of the sizes fits your waist from a rented collection.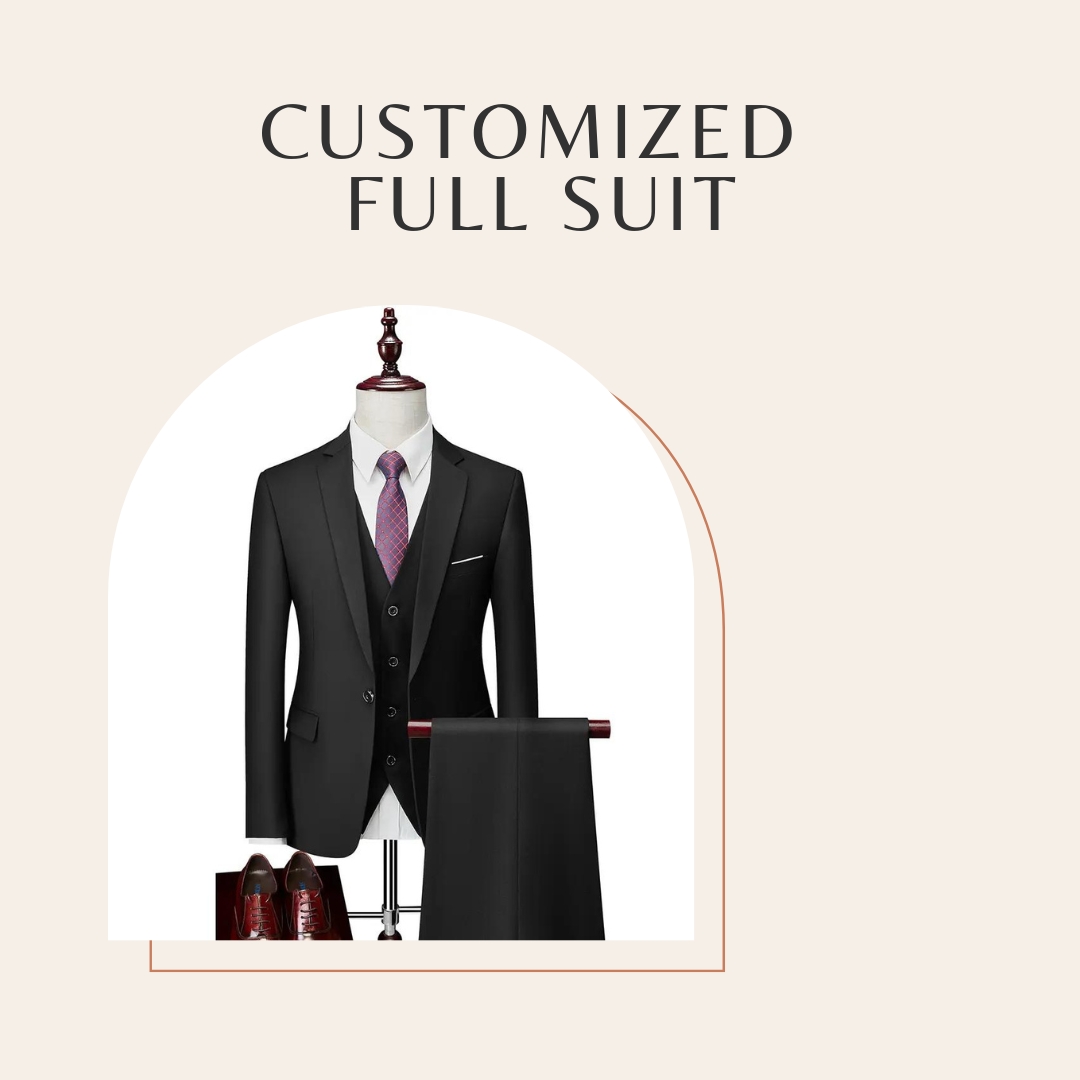 Customized Full Suit (as backup)
A rented full suit is never a perfect fit and therefore, if you have your own customised piece, you can bring along as back up for the shoot.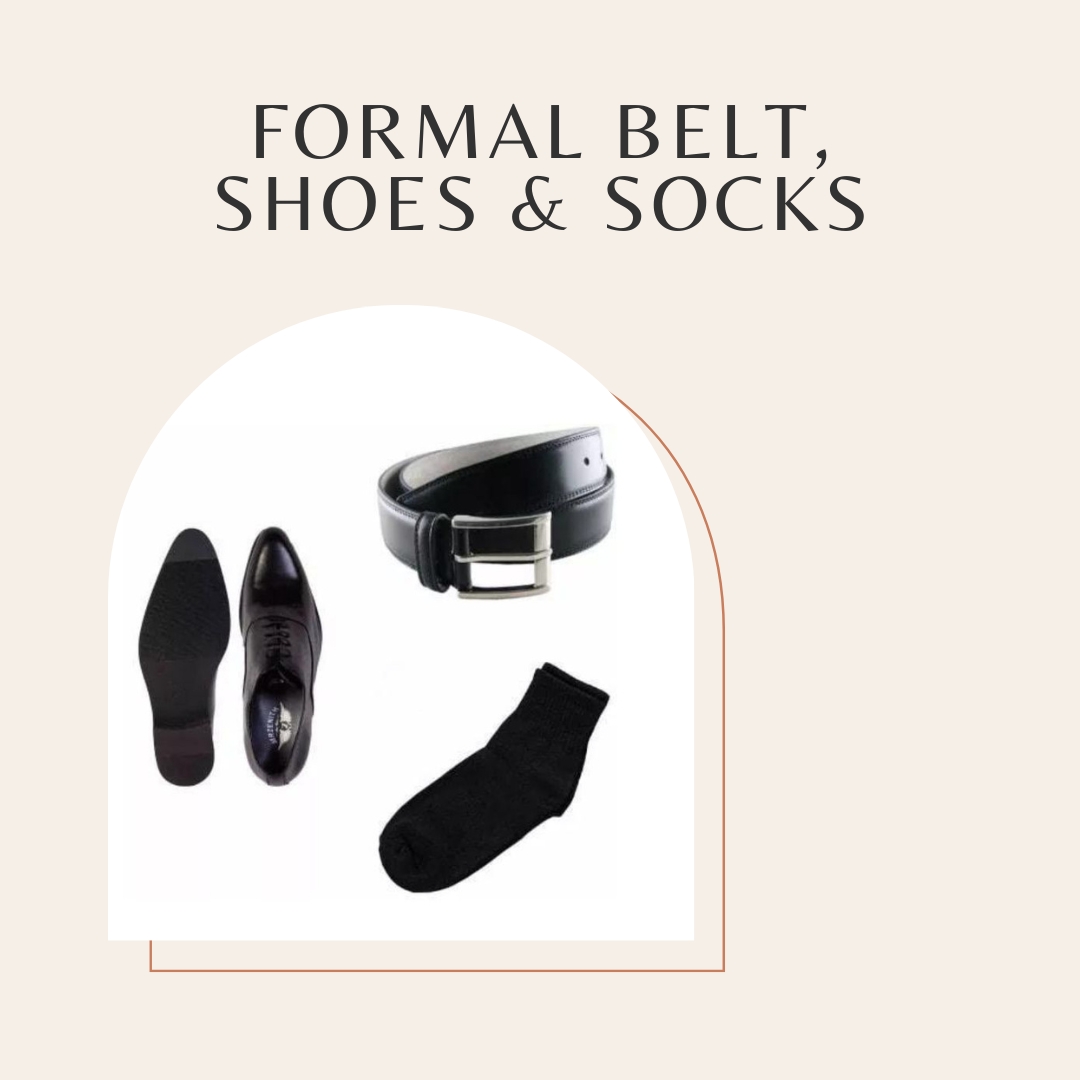 Formal Belt, Shoes & Socks
To complete your dashing look!
Other items: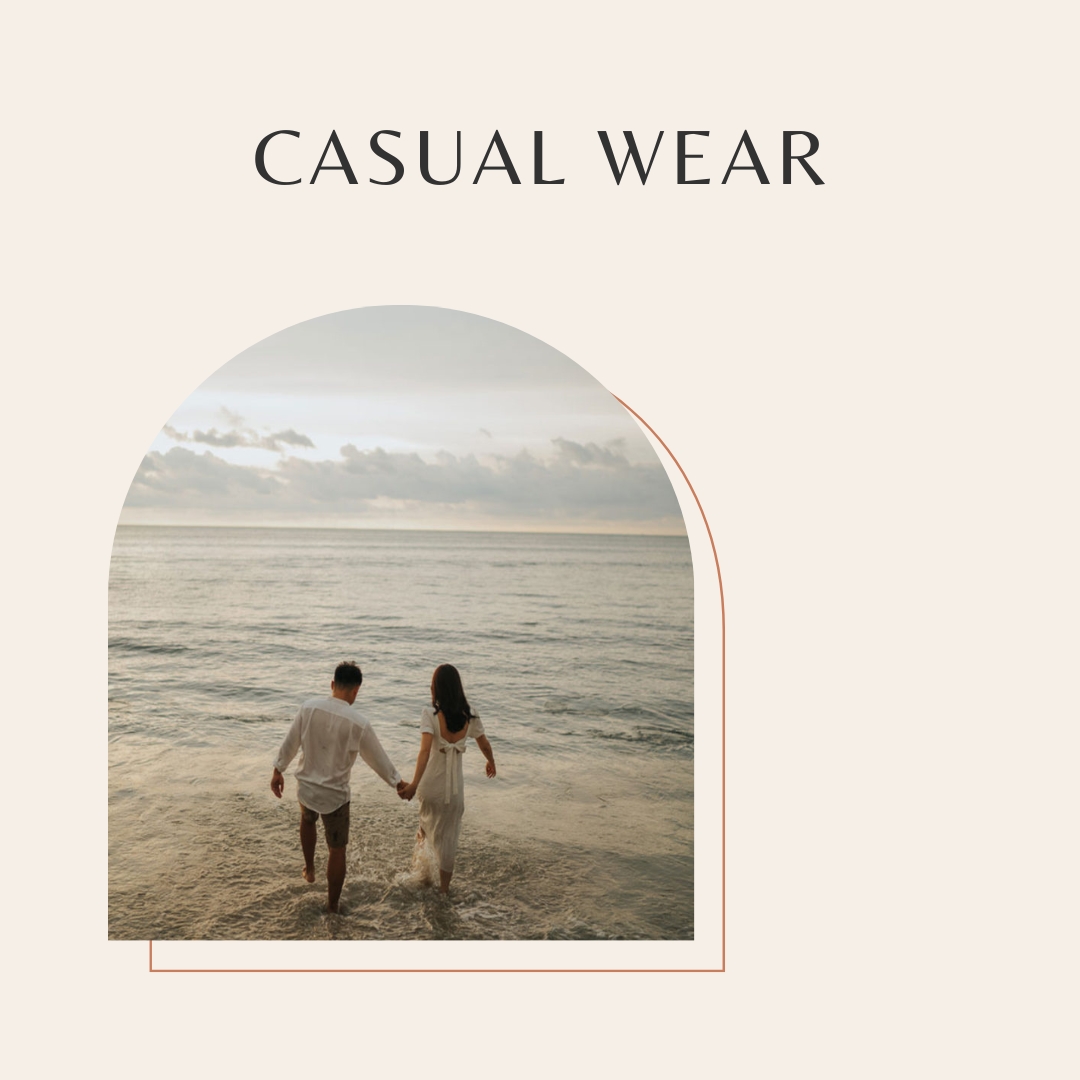 Casual Wear
Some of our packages include a casual theme and as such, you can plan out your own styling/outfit for this theme. It does not necessarily mean shorts and a top, it can be a traditional outfit or an elegant piece like long flowy dress. You can check out the blog here if you need more ideas.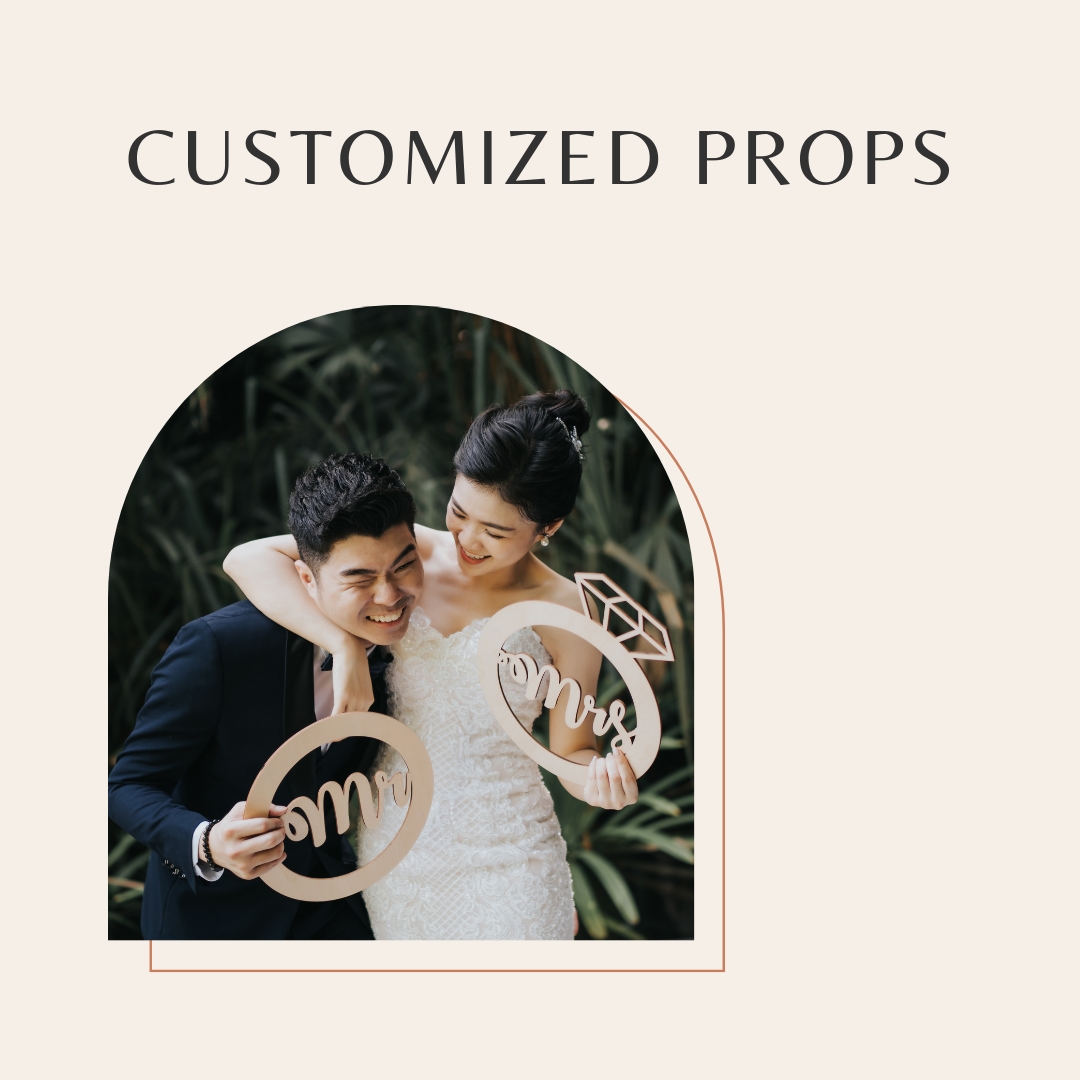 Customized Props
You can also add-in any cute and fun personalised props for the shoot.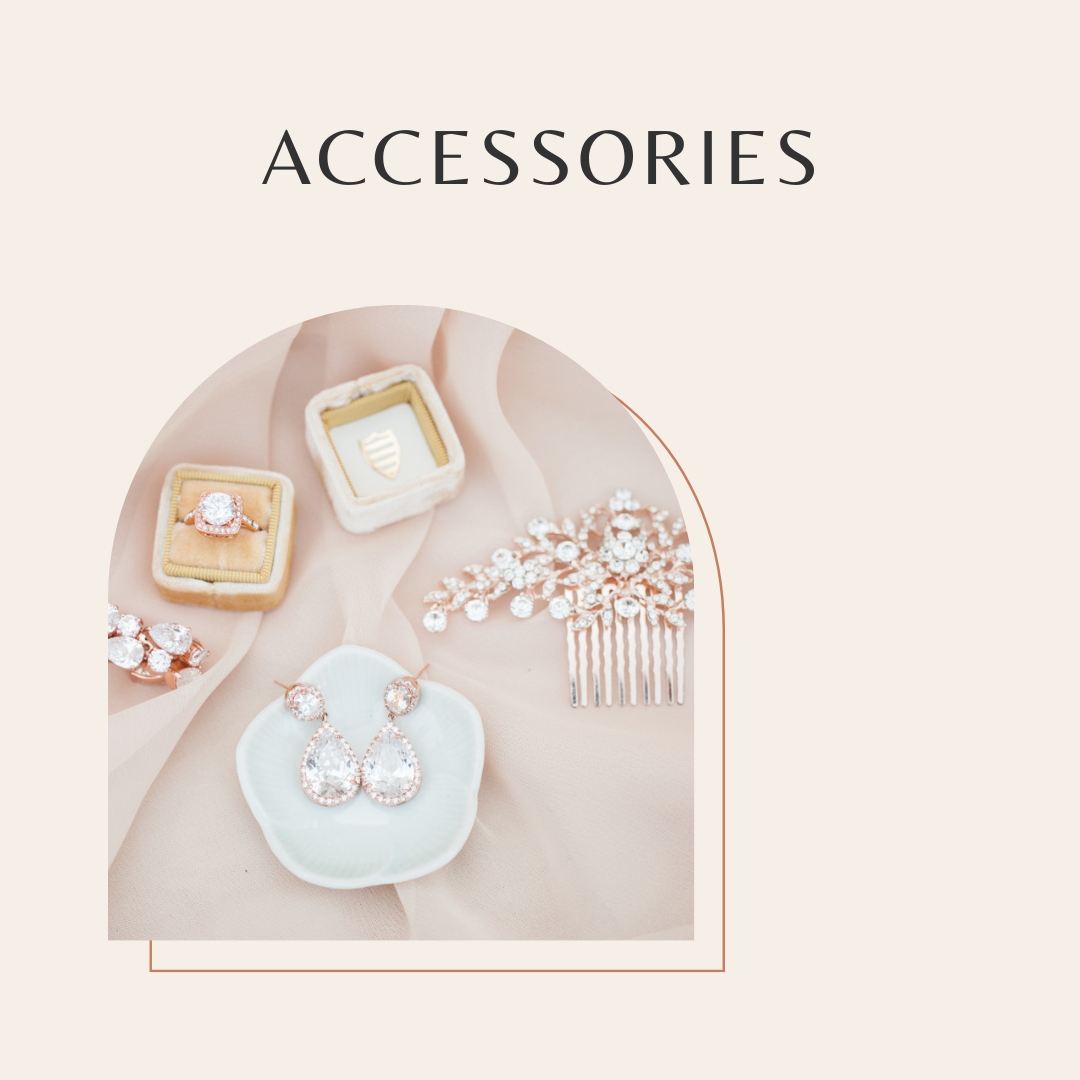 Accessories
It can be a statement necklace/earrings or a hairpiece that has a special meaning to you. Otherwise, we do provide our own as well.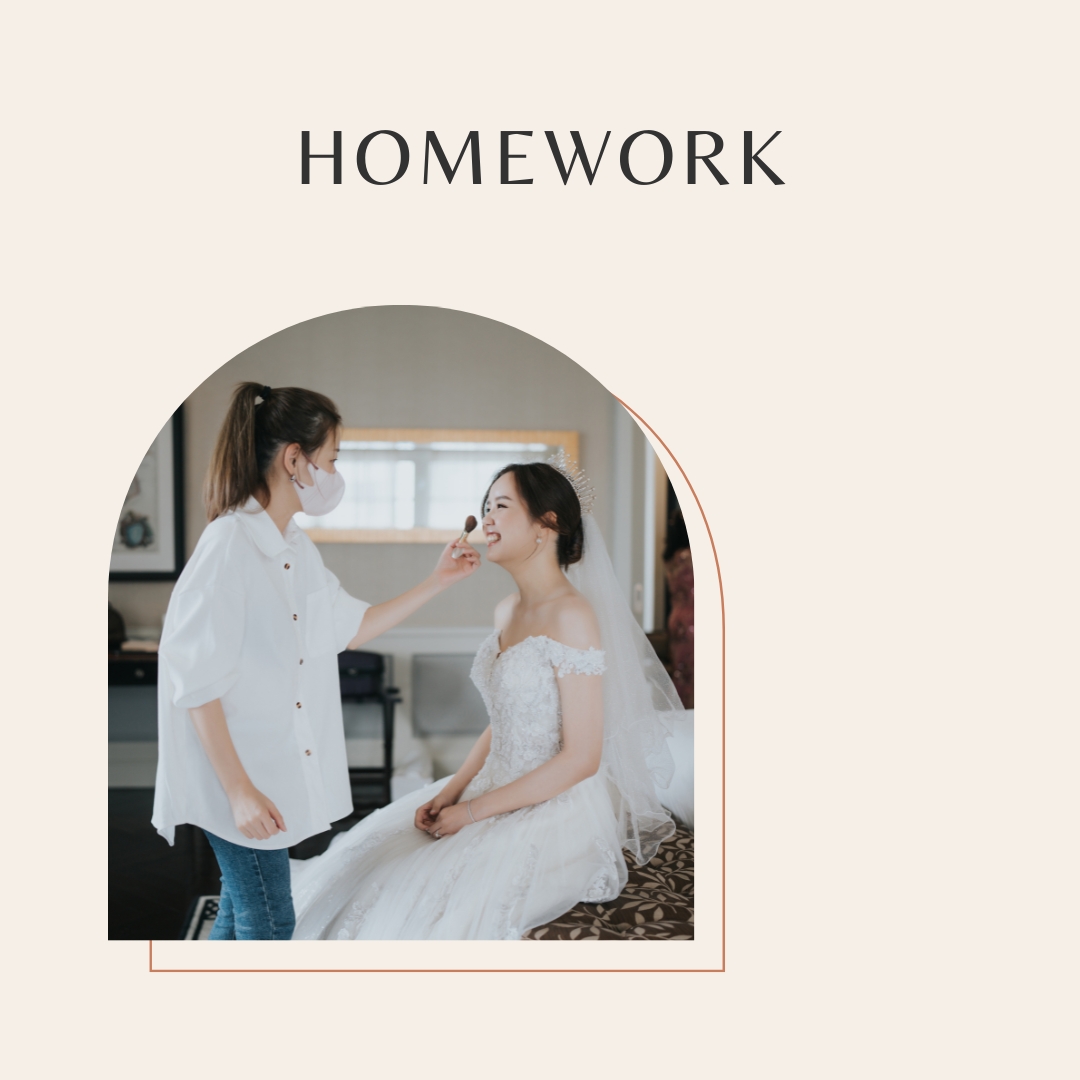 Homework
For brides, you can also do some research and save some makeup and hairstyling samples for our Makeup Artist to get an idea of what you prefer.
Our team will prepare: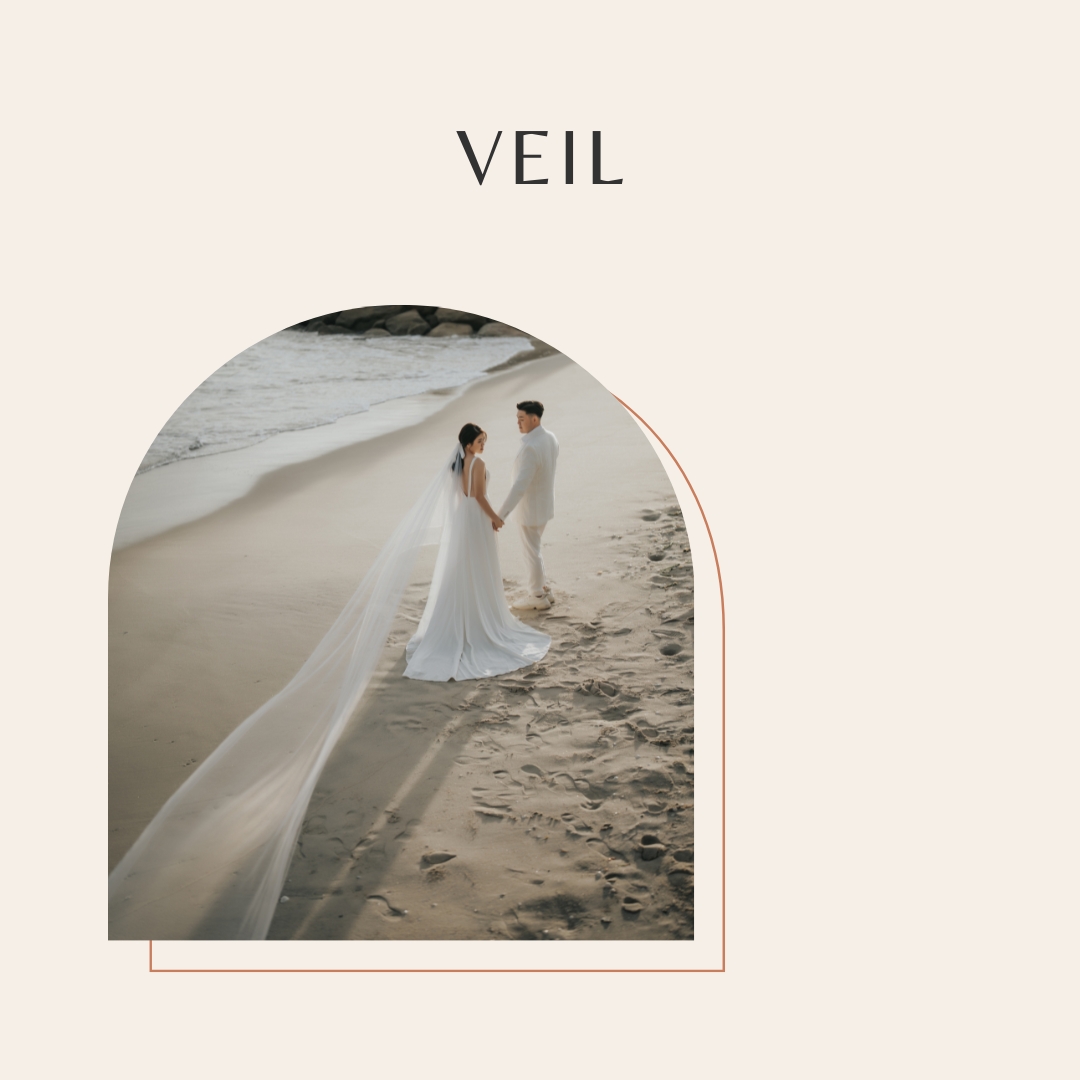 Veil
Our photography style includes a long wedding veil for dramatic shots.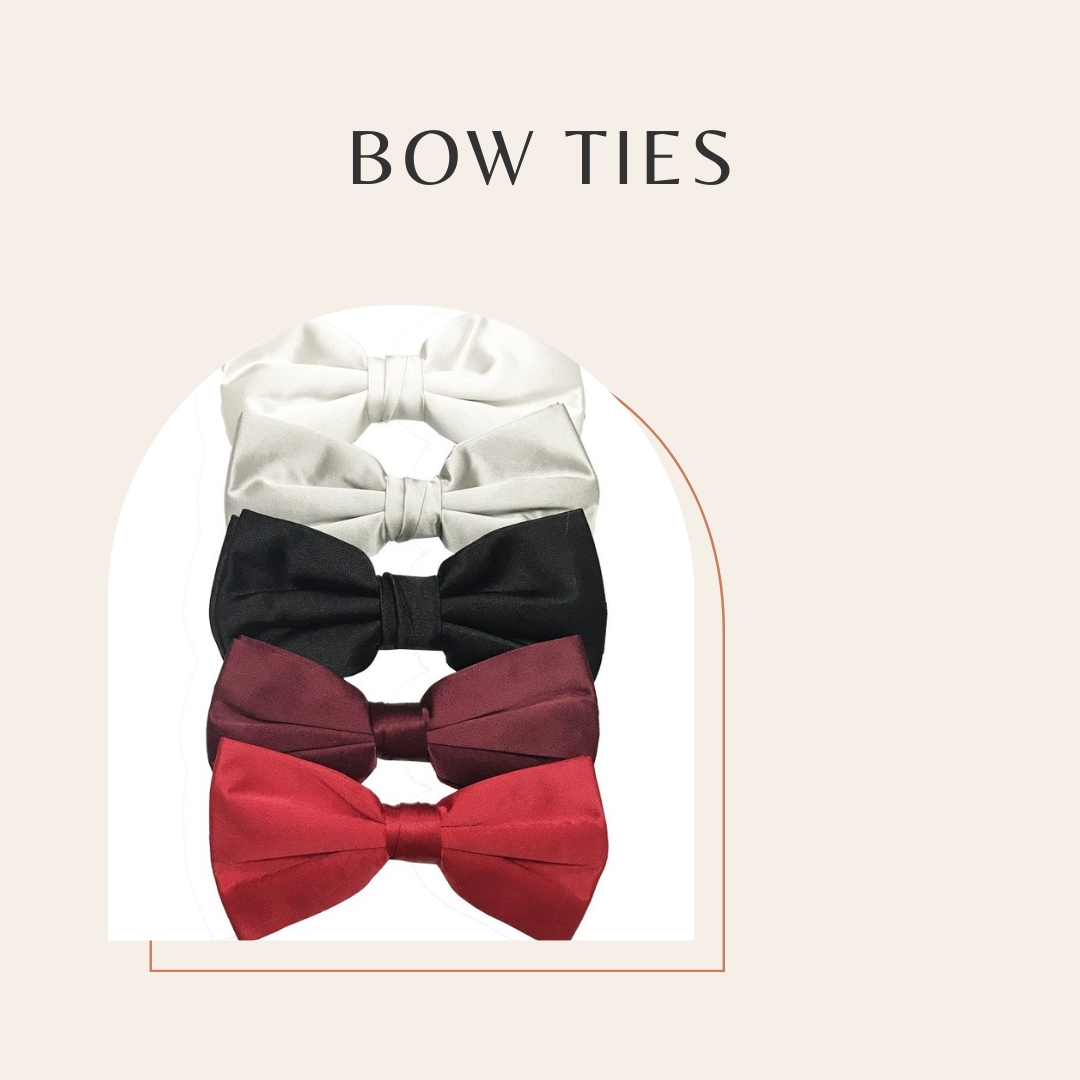 Bow Ties
We have a collection of different colored bow ties for grooms to choose from to match their suit.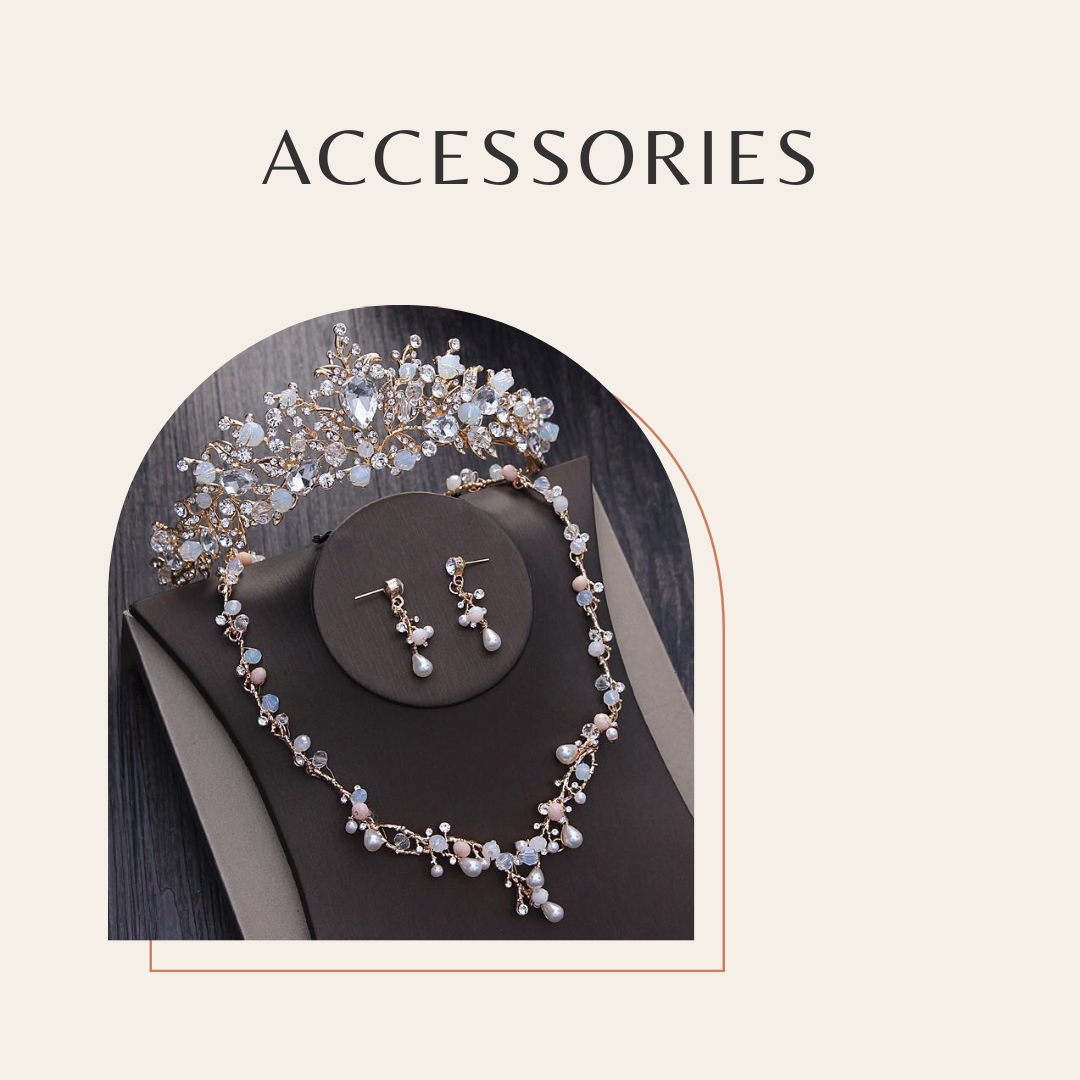 Accessories
We have a collection of hairpieces and earrings that our Makeup Artist will help to pick out to suit the bride's different styling during the photo shoot.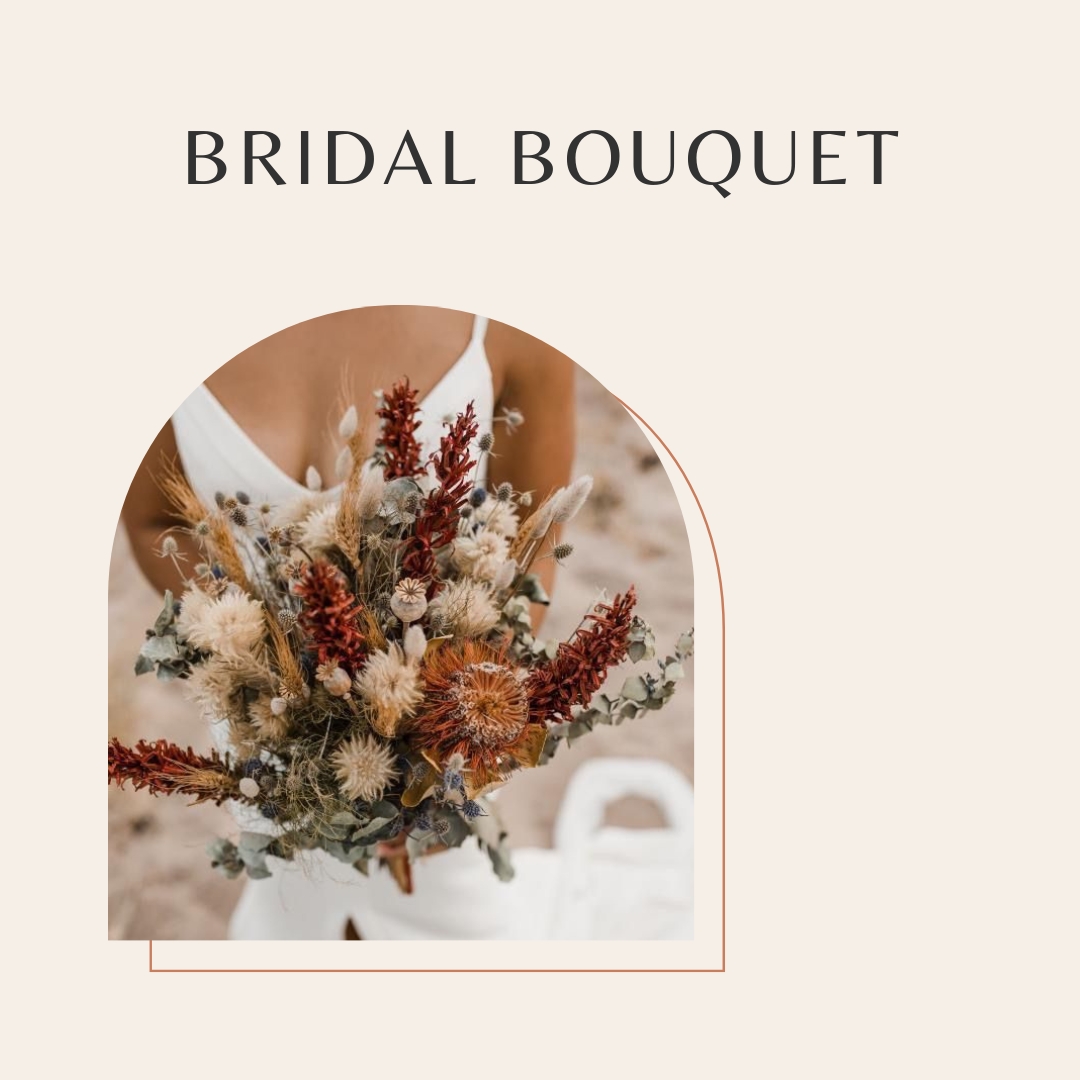 Bridal Bouquet (Preserved Dry Flowers)
Our bridal bouquet is a standard piece of preserved dry flowers to suit our natural and rustic style. Therefore, if you prefer to have your own unique bouquet of fresh flowers, you will need to prepare yourself.
These are the Things to prepare for your Pre Wedding shoot. Again, different teams will have a different list of items to prepare. Our list is based on our own shooting style.
Contact us if you need further assistance.
Check out our Instagram & Facebook Page for more photos.