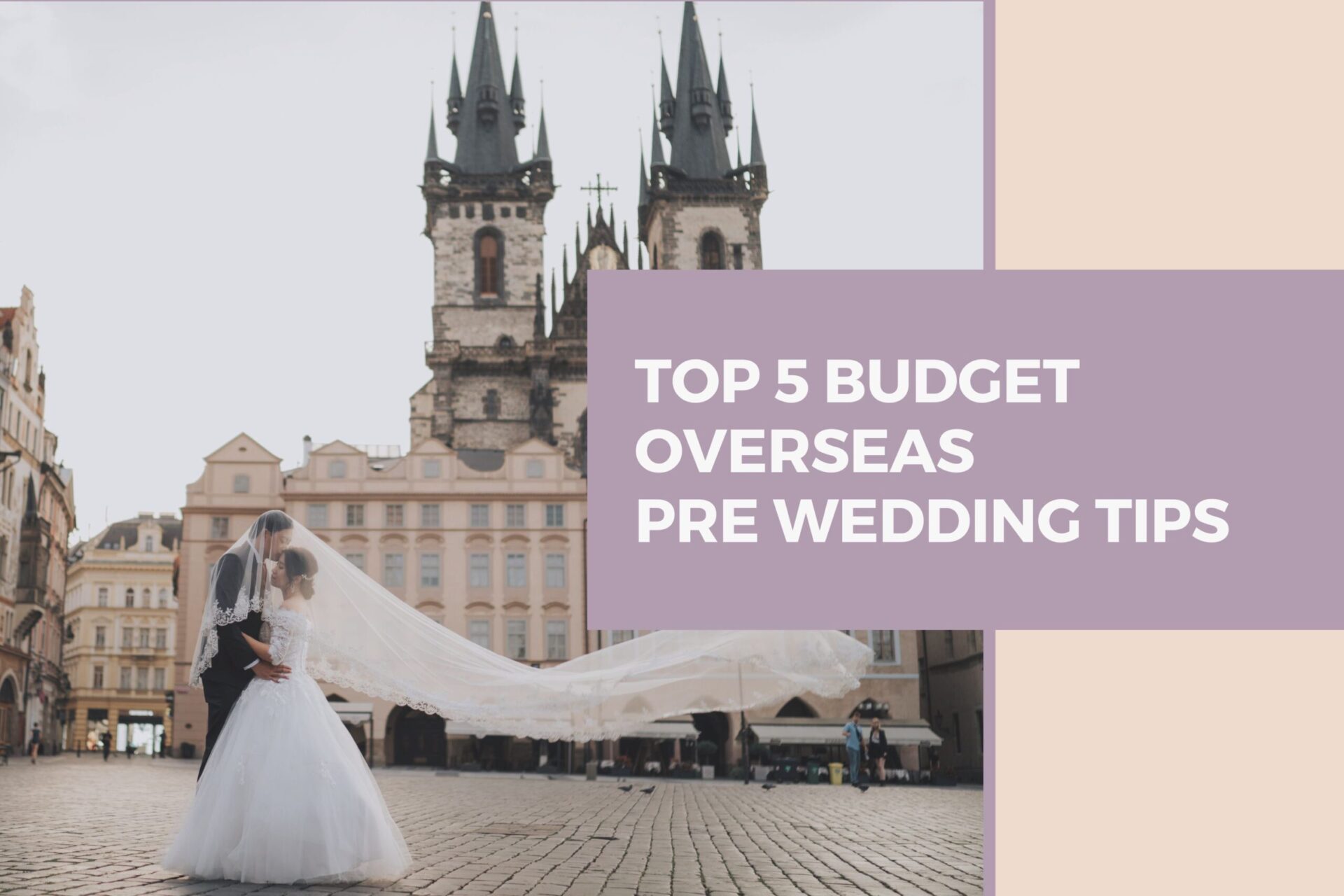 02 Mar

Top 5 Budget Overseas Pre Wedding Tips
Top 5 Budget Overseas Pre Wedding Tips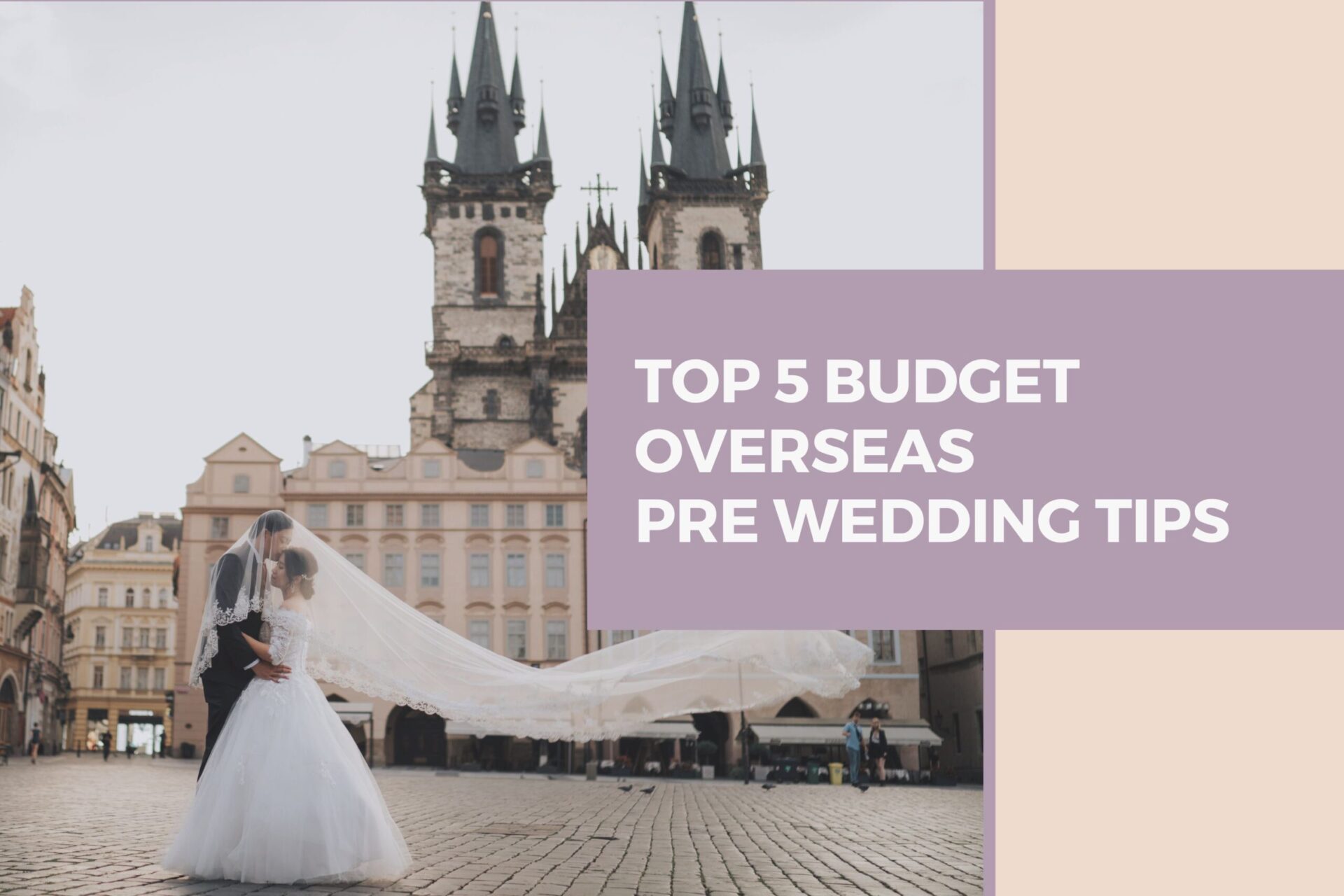 Traveling overseas with couples for pre wedding can be an exciting and rewarding experience for a professional photographer. Many of our clients are hesitant to travel overseas for a pre wedding photo shoot, often due to logistical and budget concerns. With a little help, we can assure them that traveling for a photo shoot with us is simple and stress-free. In this blog post, we will look at some tips and tricks for making overseas pre wedding memorable on a tight budget.
These are the top 5 budget overseas pre wedding tips:
Choose less popular destinations
Choose a destination with a favorable exchange rate and that provides good value for money, such as those with low-cost accommodations and travel options. This can assist you in stretching your budget and making the most of your trip.
–
Plan at least six months to a year in advance
You will save a significant amount of money by purchasing early special deals on flights and accommodations. The same goes for our packages. Early birds will get special discounts too.
–
Travel during off-season
Traveling during the off-season allows you to save money on flights, accommodations, and activities. You may also discover that the locations are less crowded and much easier to take pre wedding photos. If you are not sure about the off-season, please contact us.
–
Take public transport
Instead of renting a car or taking taxis, consider taking public transportation like buses or trains. This can be a less expensive and more authentic way to explore the destination. Of course, traveling by private vehicle will be less expensive in some cities. We will provide advice accordingly.
–
Survey your overseas pre wedding packages
As the saying goes, cheap does not always equal good. Good does not have to be costly. Choose a few photographers whose artwork you like the most. Compare the packages offered by the few photographers before making a final decision.
You can reduce the cost of your pre wedding shoot and make the most of your enjoyable travel experience by following these suggested budget tips.
How does it work here with Momento?
These are the steps:
Discuss the various possible locations
The first step is to consult with you about possible locations. We will collaborate with you to find the best location for the shoot based on your preferences and vision for the shoot. We will also recommend and provide options to choose from based on your budget, travel preferences, and desired outcome.
–
Provide a detailed itinerary
Once the location has been decided, we'll give you a detailed plan for how the trip will work. This includes transportation, your booked accommodations, and shooting locations. We will discuss the detailed itinerary again the day before your shoot.
–
Assist in making travel arrangements
It is critical to have local contacts and resources. For some cities, we may need to book a local driver to travel around. In some cases, getting a local driver to help will help us save a lot of time, money, and hassle.
–
Give direction on shooting locations and timing
We will provide guidance on the best shooting locations and timing based on your vision and the local conditions. This includes suggestions for the best time of day to shoot, as well as lighting and scenery.
–
Backup plan
We will always have a one-day reserve in case of bad weather or other roadblocks.
Traveling for a pre wedding photo shoot can be an amazing experience, but it can also be costly. You can save money while creating beautiful and lasting memories with your loved one if you follow these Top 5 Budget Overseas Pre Wedding Tips. Remember to plan ahead of time, do your research, and weigh all of your options to ensure that you get the most out of your trip without going over budget. You can have an unforgettable overseas pre wedding without breaking the bank with a little creativity and resourcefulness.
Vernon Kong, our principal photographer, has traveled to over 20 different cities and countries around the world for pre-wedding assignments. Hence, he is experienced and capable of leading and providing guidance as needed.
Check out our Overseas Promotion Packages details here.
Contact us if you need further assistance.
Check out our Instagram & Facebook Page for more photos.