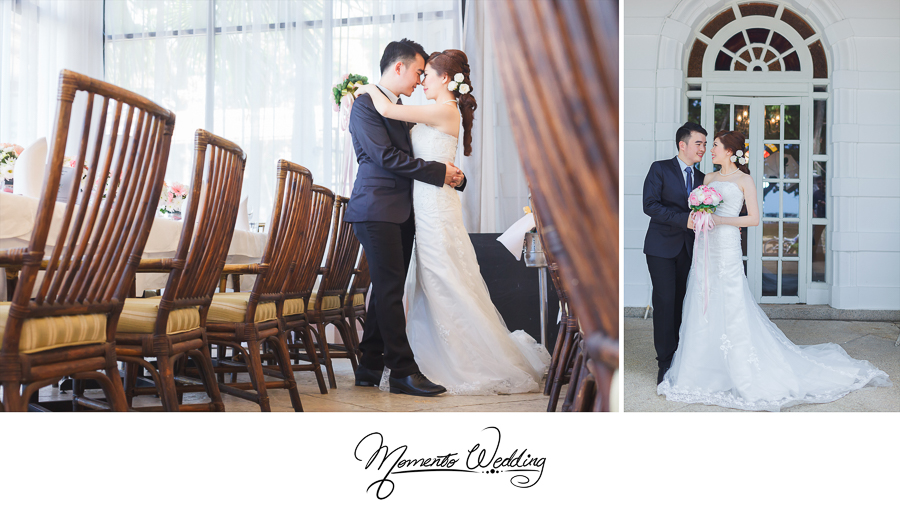 26 Mar

Zi Yi + Sze Chee | Wedding Luncheon
Wedding Luncheon
Wedding bells are ringing! Counting down to your big day and you are probably wondering how the rundown of events will turn out to be. Well, all wedding ceremonies are usually followed by a wedding reception whereby your family and friends get to enjoy a celebration of a love reunion accompanied with great food, great music and a romantic ambience! Your wedding reception can either be a Wedding Luncheon or a Wedding Dinner.
Zi Yi and Sze Chee's celebration of love was celebrated at a wedding luncheon. It was a joyful celebration witnessed by so many who care and love them as individuals, and to be able to witness sure pure love enfolds in front of their eyes was a great feeling. Zi Yi and Sze Chee's wedding luncheon was decorated with such intricate details.
Pastel colored fresh flower arrangements with touches of silver brightened up the wedding luncheon at 32 at the Mansion. Even their wedding itinerary was personalized sweetly to suit their wedding theme. Their wedding cake had such a unique touch of loving doves as cake topper.
Without a doubt, the doves do resemble the love and affection that Zi Yi and Sze Chee share for each other. Our photographers were honored to be able to capture such pure love during their portrait shots at an exquisitely vintage taste of the decoration at 32 at the Mansion!
Their love and affection for each other can be seen through their body languages and facial expressions, commemorated at a joyful Wedding Luncheon!
Click here to check out more photos.
Meanwhile, please follow our Facebook Page and Instagram for up to date photos!