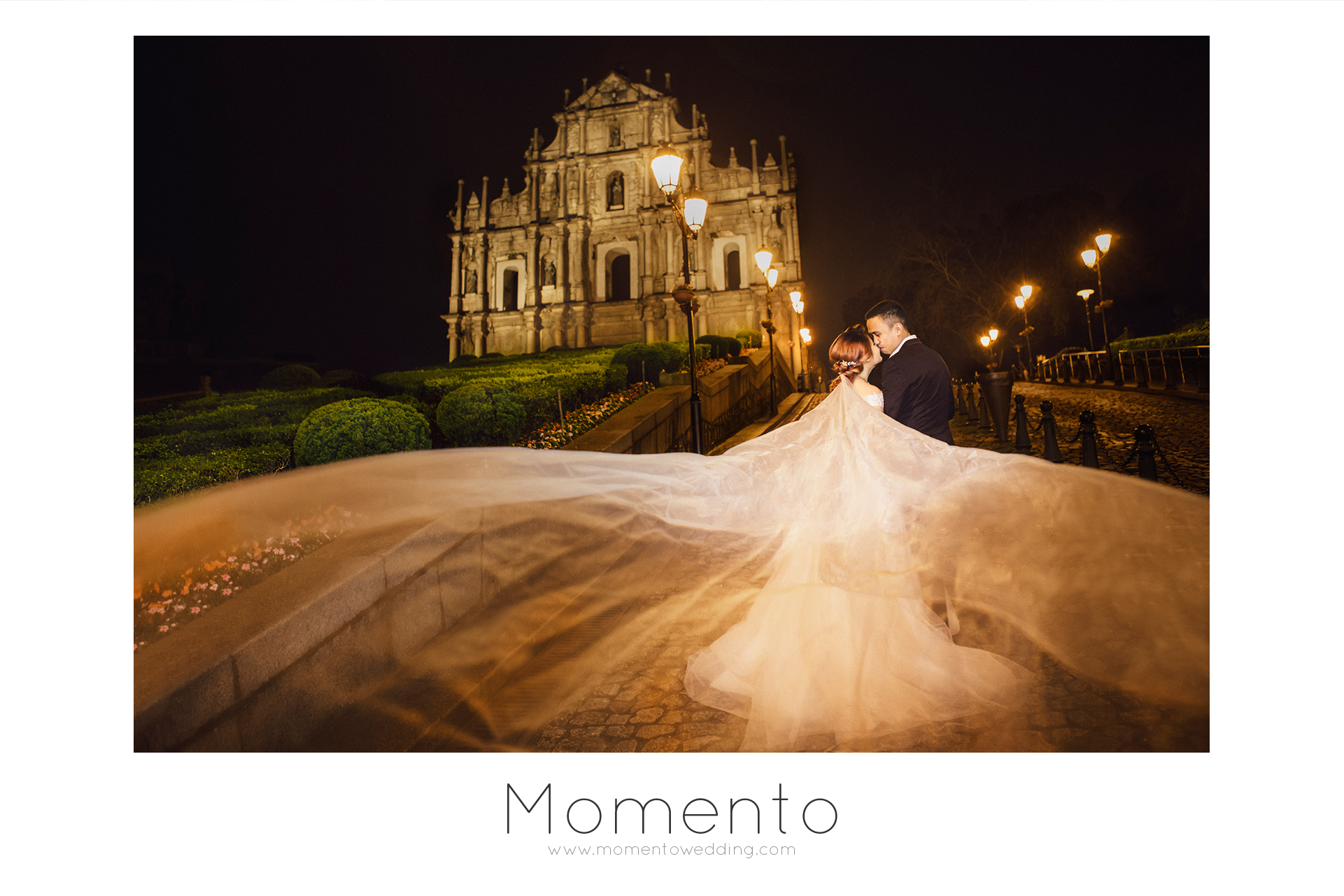 08 Jul

Jason + Jia Earn | Macau Pre Wedding
Macau Pre Wedding
Macau is considered a small area, it has a unique character and is definitely one of its own. During the era whereby Macau was ruled under the Portugese government, you will find buildings and life in Macau a unique blend of Potugese and Chinese influences.
This uniqueness is what makes Macau Pre Wedding a popular destination and concept as well. Our team has had the opportunity to create some amazing shots recently with our couple, Jason and Jia Earn for their Macau Pre Wedding.
One of the beautiful places that we've been to is the St. Lawrence Church which is in fact one of the three oldest church in Macau. The steps in front of the church provided the perfect spot for us to capture Jason and Jia Earn against the neo-classical architecture.
We also visited the Ruins of St. Paul's church but this time we switched it up with night scenes instead, and this turned out to be great as with the street lamps lighted up, the granite-built archictecture just came to life and added a touch of western elegance and yet romanticly stylish.
Living true to its 'Vegas in Asia' label, the Venetian Macau is a luxurious resort with lots of entertainment and food but all their buildings are so beautifully carved in classic Italian-style.
The walkway, bridge with gondola rides too, and the insides of the building created some breathtaking Macau Pre Wedding shots. And of course not to forget, the fun we had in capturing Jason and Jia Earn at the streets outside of the Casino!
The night scenes and lights literally came to life and with Jia Earn donning a flowy and fiery red gown, it was downright lively and passionate! We've also done some shots at the Galaxy Hotel Macau and Guia Lighthouse. All in all, it was a memorable Macau Pre Wedding experience.
Overseas Pre Wedding Early Birds Promotion
We are running Early Birds Promotion now. Overseas Pre Wedding package start from RM4,xxx only!
Click here to find out more info! Contact us now if you are interested.
Meanwhile, please follow our Facebook Page and Instagram for up to date photos!