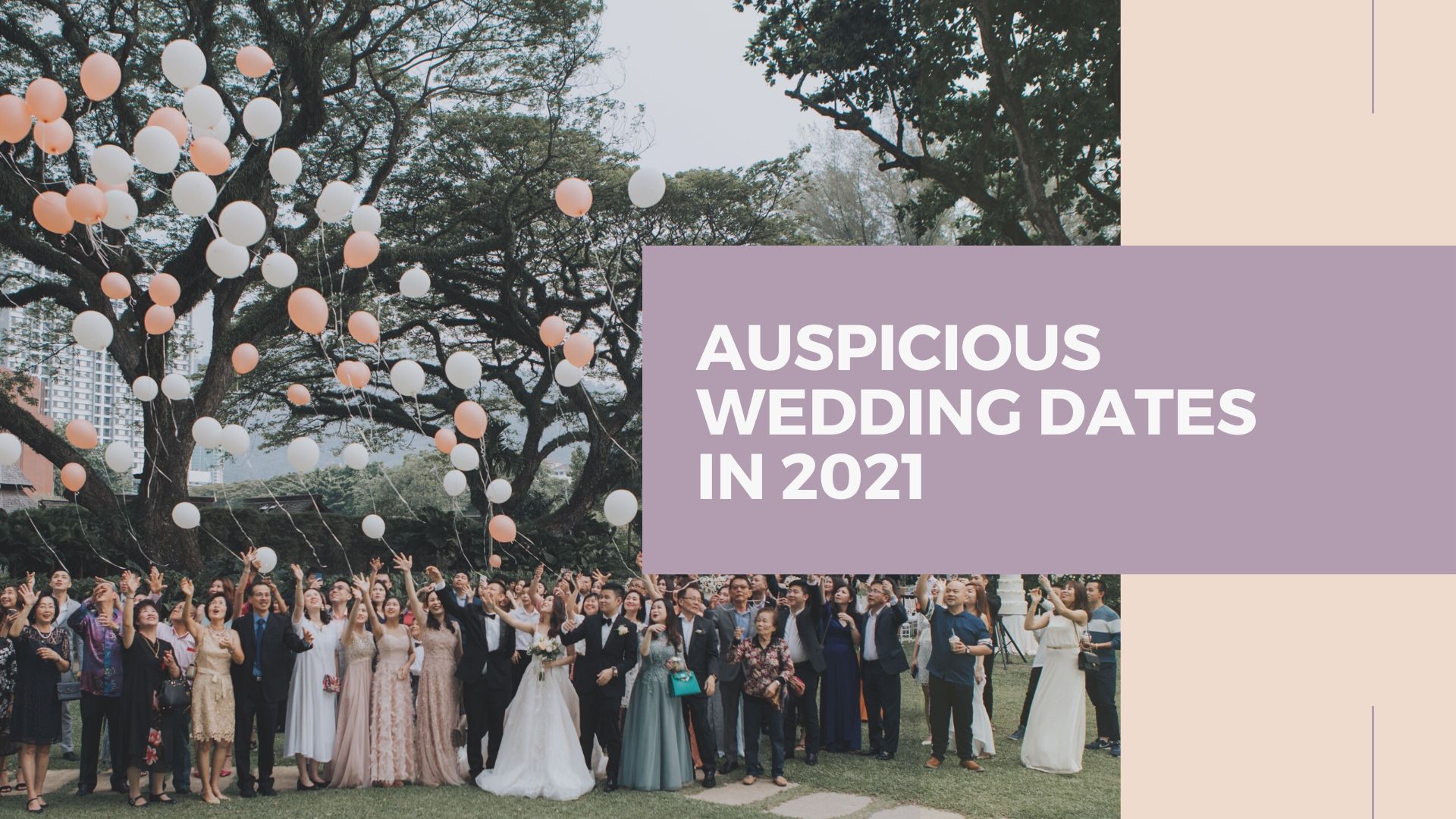 01 Jul

Auspicious Wedding Dates in 2021
Auspicious Wedding Dates in 2021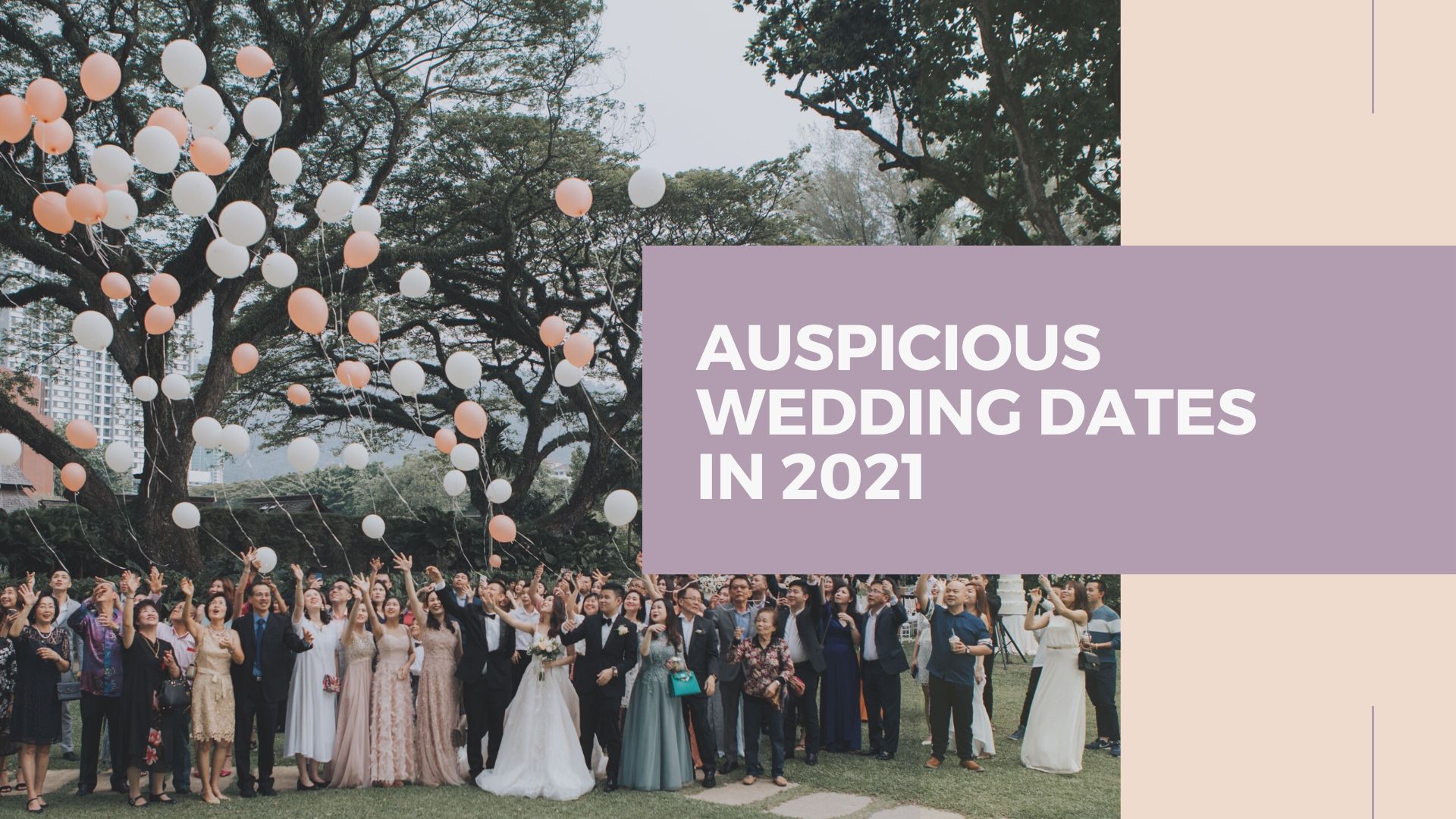 2020 is supposed to be a prosperous year for the wedding. However, due to the pandemic, most of the couples are forced to reschedule their wedding to 2021.
I understand the pain of re-planning everything, therefore we are here with you. Let's go through the Auspicious Wedding Dates for 2021.
We foresee there will be many weddings happening in 2021. Thus, you need to plan your wedding way ahead to avoid having your preferred date clashing with others.
Before choosing the venue, you need to narrow down to the few auspicious dates within the month. Below are the Auspicious Wedding Dates in 2021. Let's see which date works best for you.
If you would still prefer to plan a wedding that is happening in 2020, we have this year's Auspicious Wedding Day in 2020 for you as well.
Other Tips
Before you get into your planning, make sure you check out blog posts, there are many tips for you as well.
Top 5 Wedding Alternative Fun Ideas
How To Set Wedding Budget
Top 10 Pre Wedding Shooting Spots In Penang
Bridal House Vs Photography Team
Top 10 Wedding Games For Pictures
and many more…
Early Birds Promotion
Meanwhile, please check out our Early Birds Promotion!
Contact us if there are any questions.
For more photos, please check out our Facebook Page and Instagram.
Enjoy planning your wedding!